Just a short distance from Knox Memorial Hall, the shopfront at number 91 is smart and symmetrical. Two panes to either side of the door for display, with a small row below the sign board, and the same pattern wraps to line the small porch. Recessed in the centre, the door and the pane above are subdivided, subdivided, with squares and rectangles of slightly different proportions.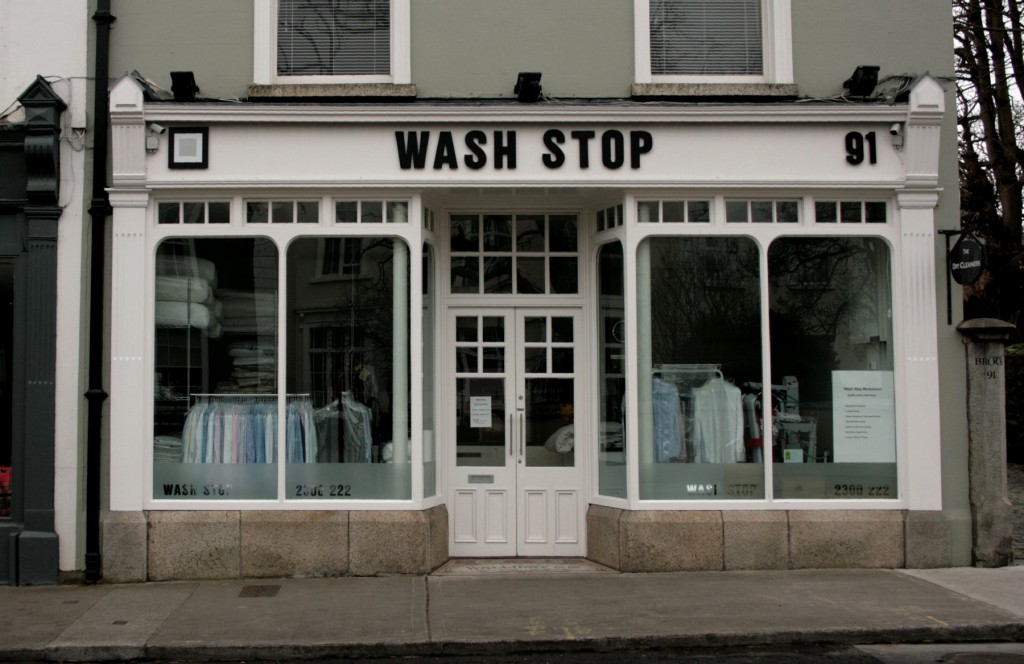 I will never get tired of recessed entrances on shopfronts – the display case effect as the windows wrap around suits retails so well, the sign gains emphasis while the door draws you in, and there's some welcome transition between indoors and rain.
On the floor of the porch, there's a mat mosaic from one of the shop's previous occupants – Halliday & Co.  The shop appears to have been one of a number owned by the Halliday brothers, Family Grocers and Italian Warehousemen, whose premises at 11 Lower Baggot Street is described in 1892 (Strattens' Dublin, Cork and South of Ireland) as a "commodious shop with splendid plate-glass frontage of imposing proportions […] in which is displayed with tasteful effect a choice of high-class goods." It was established in the 1860s by one brother, subsequently joined by another, and they sold tea, coffee, wine, fruits, spices, and 'household and domestic requirements.'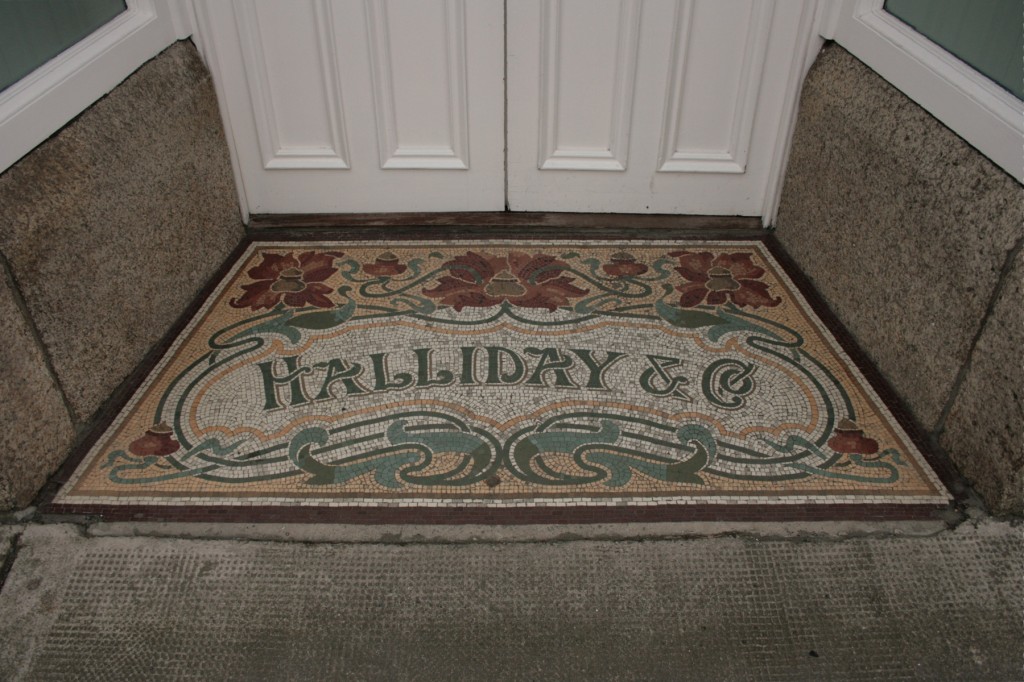 Ads in the 1870s list shops in Rathmines, Kingstown, Monkstown, and Blackrock, along with the Baggot Street shop. The ads mostly promoted specialty blended teas, and last up to the 1890s.
The lease, furniture, a Renault '4-5 seater motor car,' a horse, a van, a wireless and more went up for auction in May 1928. The 1928 ad (The Irish Times, May 12, p.16) describes the premises as "modern, substantially built, and in perfect repair […] a large and lofty shop, double-fronted, with plate-glass windows of modern type, mahogany counters and shelving, glass cases, wall fittings, tea bins, etc; marble butter slabs and counter – all in perfect condition."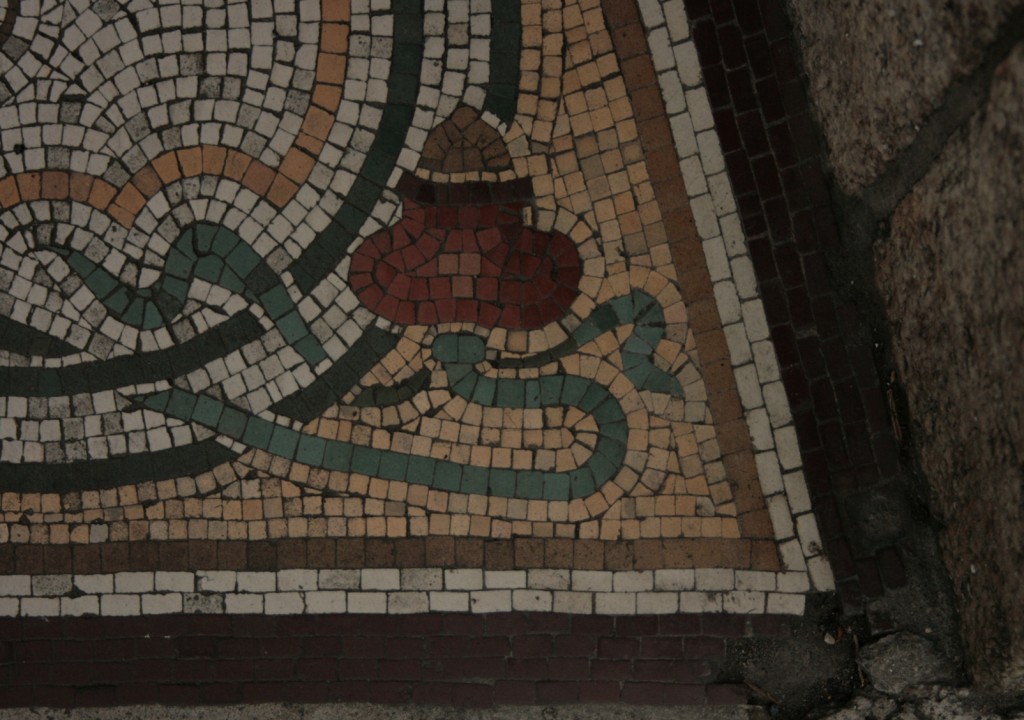 In 1964, it's for sale; in 2003, it's a gallery (William Frank). In 2014, it's painted a crisp white to suit the launderette inside, with racks of clean clothes instead of window displays. If much of the shopfront is original, it looks remarkably well-preserved – you certainly couldn't describe it as being of the modern type, but it looks good and at home in modern Monkstown.