Knox Memorial Hall was commissioned by Mrs. Chaloner Knox in memory of her husband, Captain Edward Chaloner Knox, and of her nephew, Lieutenant Colonel Eustace Chaloner Knox. According to The Irish Times (1 June 1904, p.5), Mrs. Knox intended "to build a home for soldiers, but when Colonel Knox's will came to be read it was found that he had already spent a considerable sun of money in erecting a soldiers' home in Canterbury and endowing it," and so she elected to fund a hall in the parish where she and Captain Chaloner Knox had lived.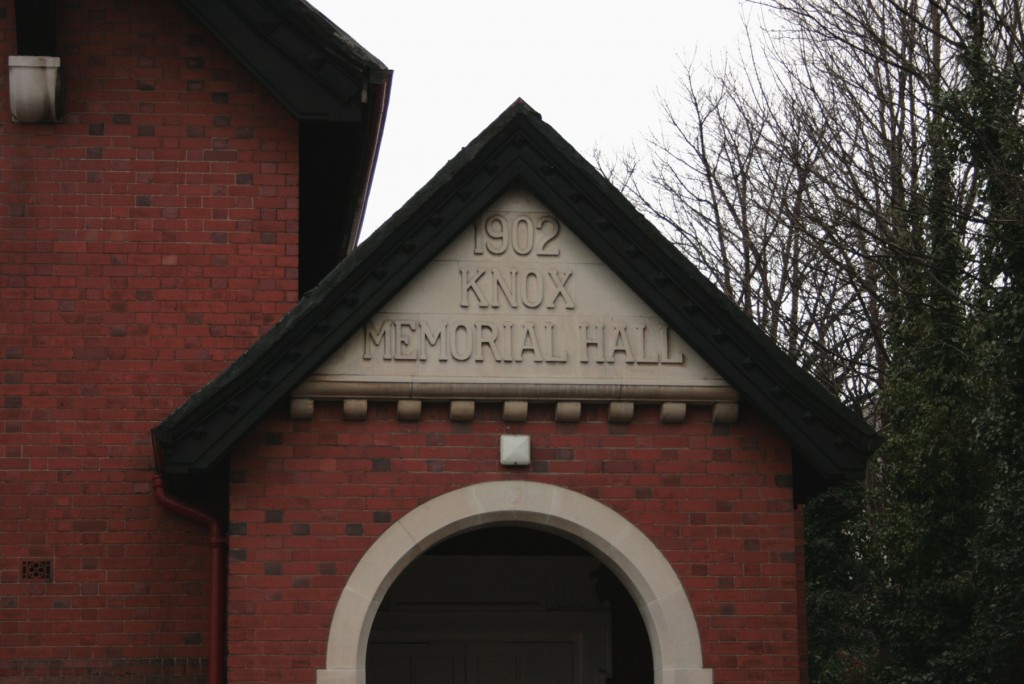 It's a well-maintained building, clad in Ruabon brick on the street facade, with a half-timbered gable sitting above a bow window. (Needless to say, the stained glass in the bow window features the Knox family coat of arms.) The side walls are pebble-dashed, accented by timber windows painted red.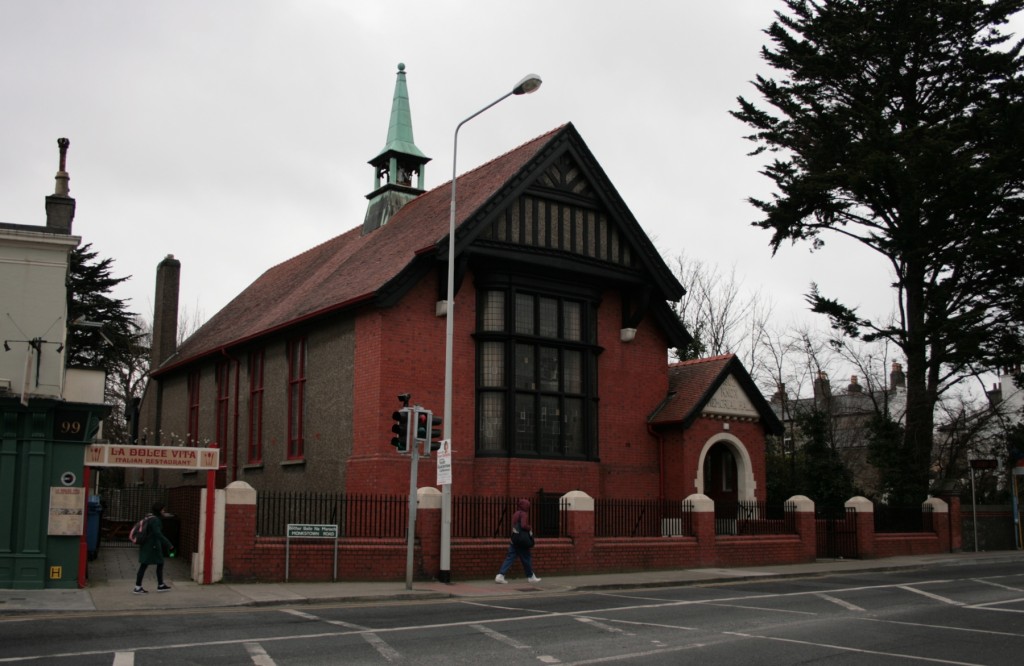 To the west, the entrance porch is lower and bears the name of the building on its gable. There's still a pair of boot-scrapers, and the door is recessed beneath the shelter. Continuing back along the side facade, there are a series of steps and levels in the roof along the eaves.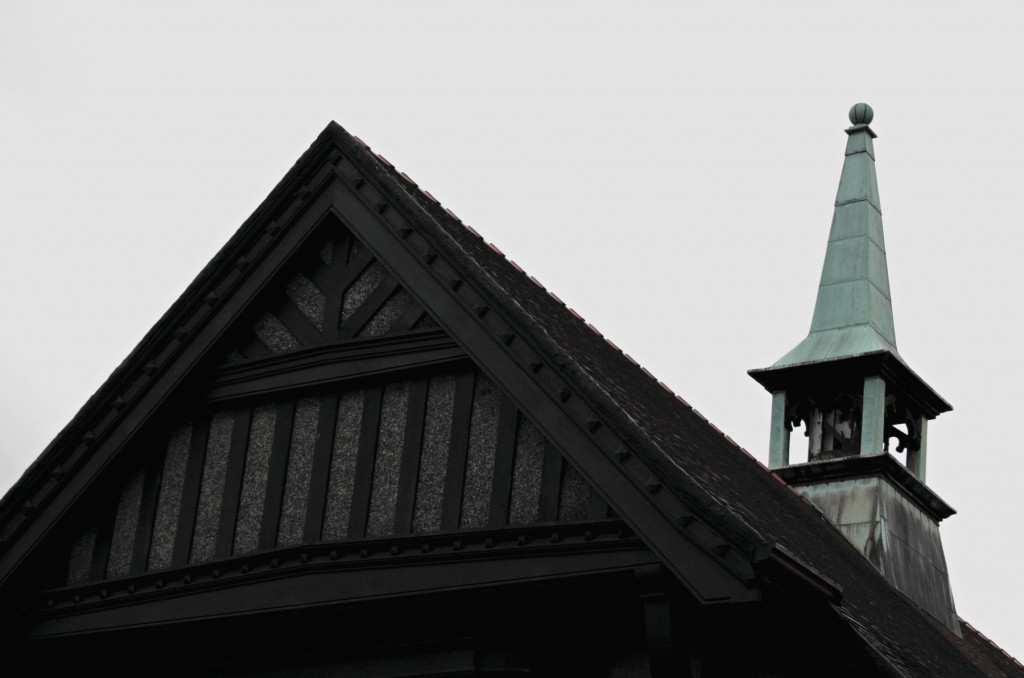 R.C. Millar of Millar & Symes was selected as the architect, and T.C. Joly carried out the construction work. Described at the time the building opened as "a handsome little structure on the main road to Kingstown," chiefly serving the nearby parish church as a parochial hall.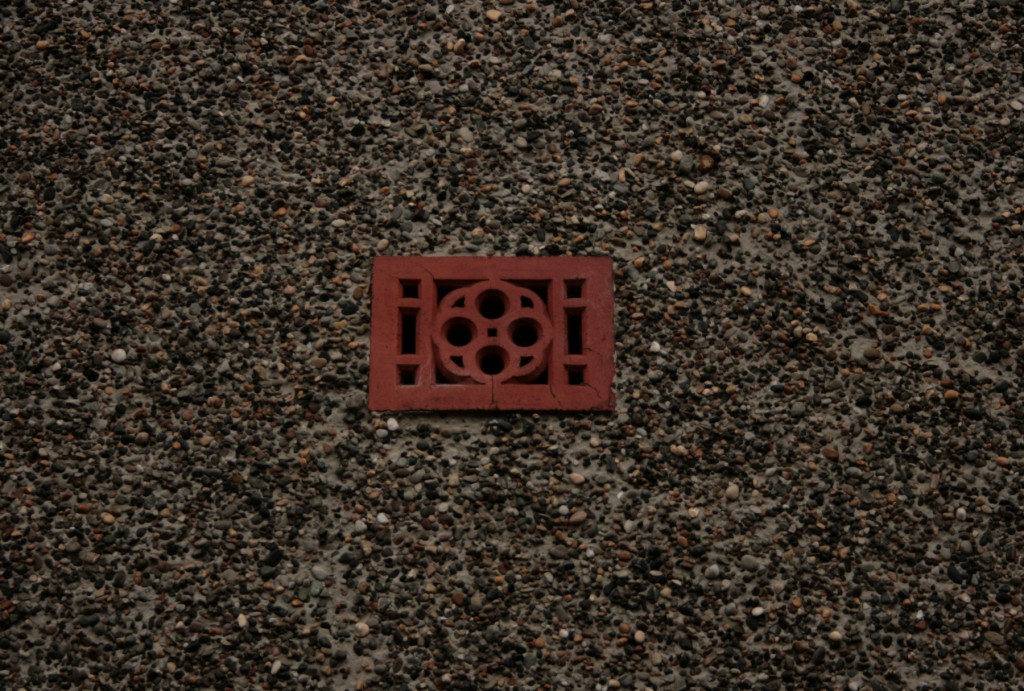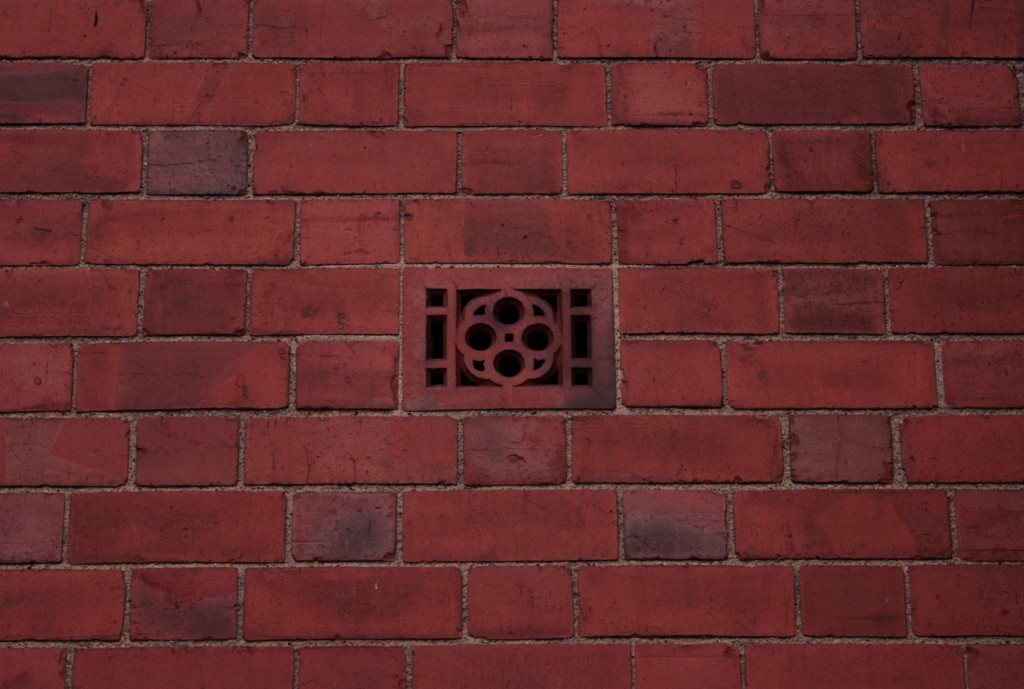 It's a neat if fairly conservative building – to me, the heaviness of the window and the carved oak roof speak to tradition, and of a building drawing more on centuries past rather than the one just begun. It's still in use, though, and still sits well as a piece of the present village.
I'm particularly keen on these ornamental ventilation bricks, like lacework flattened into lines.