Originally built at Barrack/Bloody Bridge in 1812 as the Watling Street Gatehouse, the tower marked the beginning of Military Road. It was named for the Duke of Richmond, who was Lord Lieutenant from 1807 to 1813 (and later, Governor General of British North America).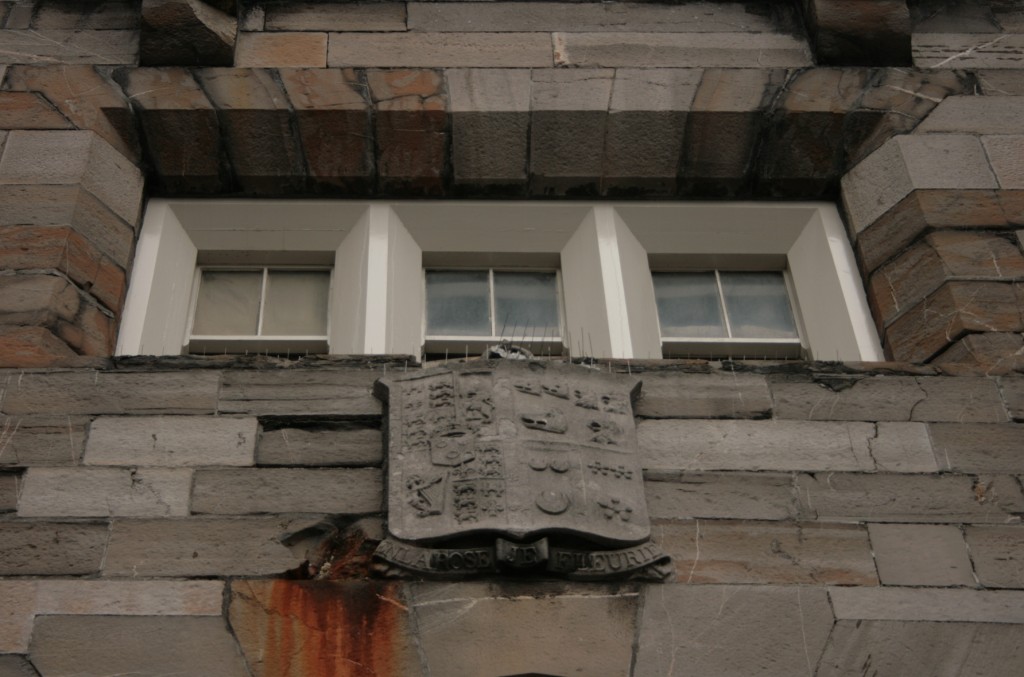 The tower was designed by Francis Johnson, who apparently included his own coat of arms (hidden behind timber) within it. Johnson was an architect with the Board of Works, and among his many projects, his Dublin work included the Chapel Royal at Dublin Castle, the General Post Office, and both the Richmond Lunatic Asylum and Richmond Penitentiary in Grangegorman. Relative to these, the tower is a much simpler set piece, but the stone (which is calp limestone) remains pretty lovely, and the castellation and loopholes and corner tower do a great job of being a miniature castle. Passing through it, there's an elegance in the profile of the Tudor arch.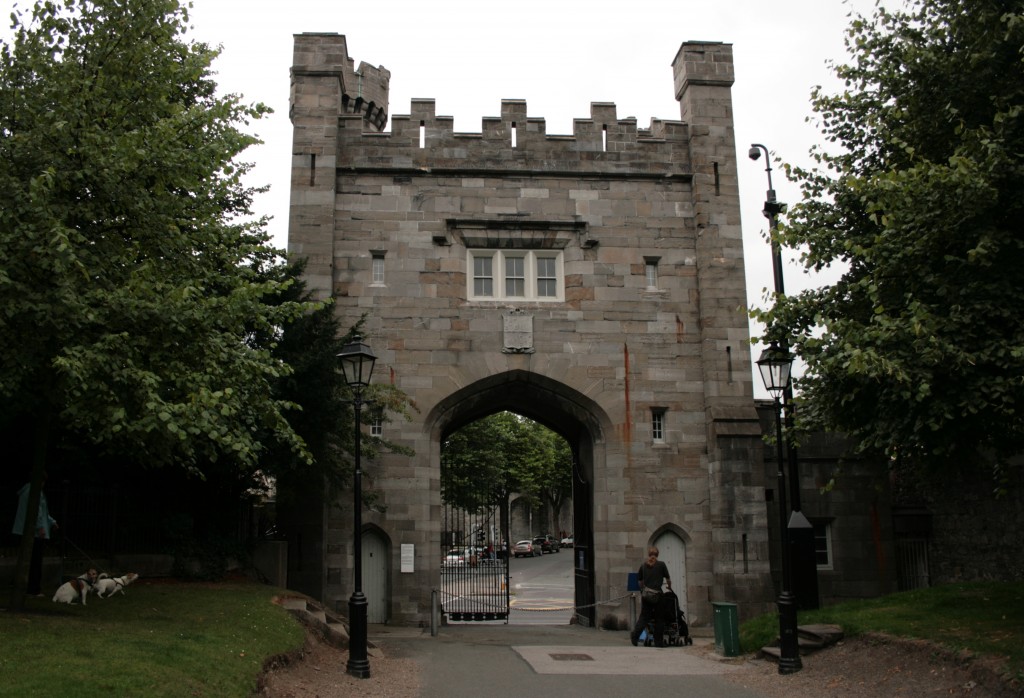 In 1846, the Kingsbridge Railway Station (now Heuston Station) opened just below the Royal Hospital, and the Gatehouse was causing congestion for traffic approaching the new station along the new quay. It was moved to the western end of the Royal Hospital's grounds the following year, and the RHK crest was added to the tower. As well as providing a picturesque end to the avenue, the tower brought a few interesting links with it: Francis Johnson had also carried out work on the Royal Hospital's grounds (the Adjutant General's House, by the present east entrance, and renovations), and just as the tower was displaced by the railway, the Royal Hospital's grounds were being reshaped by it too, with the station's land being purchased from the hospital.
If you fancy a nice brisk January walk in Kilmainham, this will be one of the stops on the tours I'm doing for The Irish Architecture Foundation's The Everyday Experience at IMMA. Full details and (free!) booking links.