A little overshadowed by its Calatrava neighbour, Rory O'More Bridge spans between Ellis Street to the north and Watling Street to the south, currently bringing southbound traffic across in two lanes.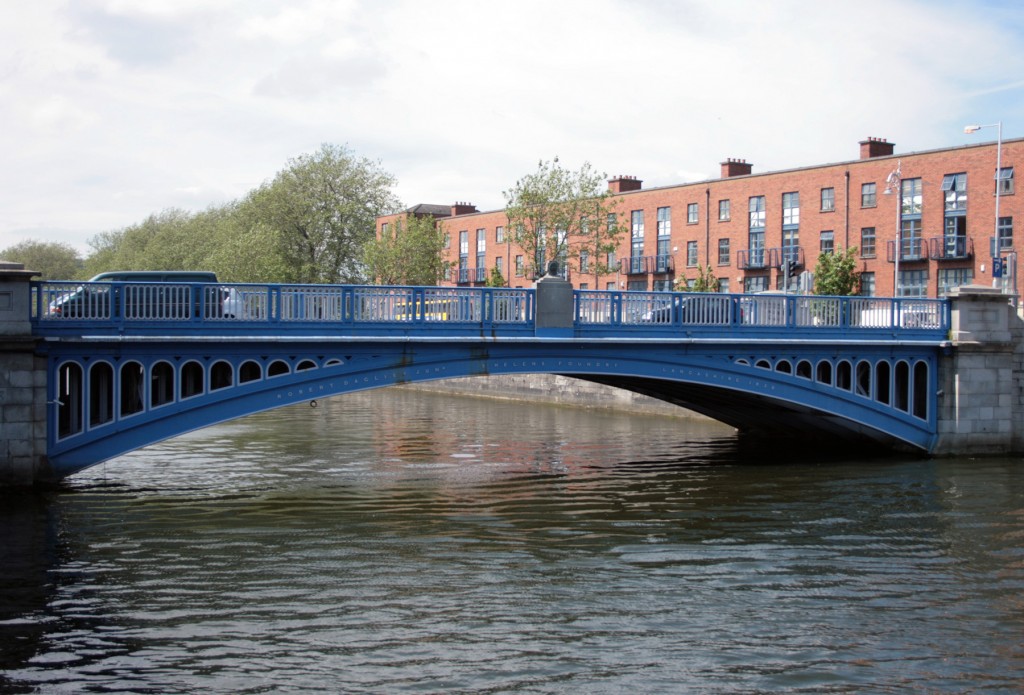 The first bridge on the site was built from timber in 1670 and known as Barrack Bridge (and, locally, as Bloody Bridge), replaced in 1704 by a stone bridge, and again in 1858 by this iron bridge designed by George Halpin. The arches and the seven ribs between them (underneath) are in cast iron by Robert Daglish Junior (and marked with his name), and the deck in wrought iron.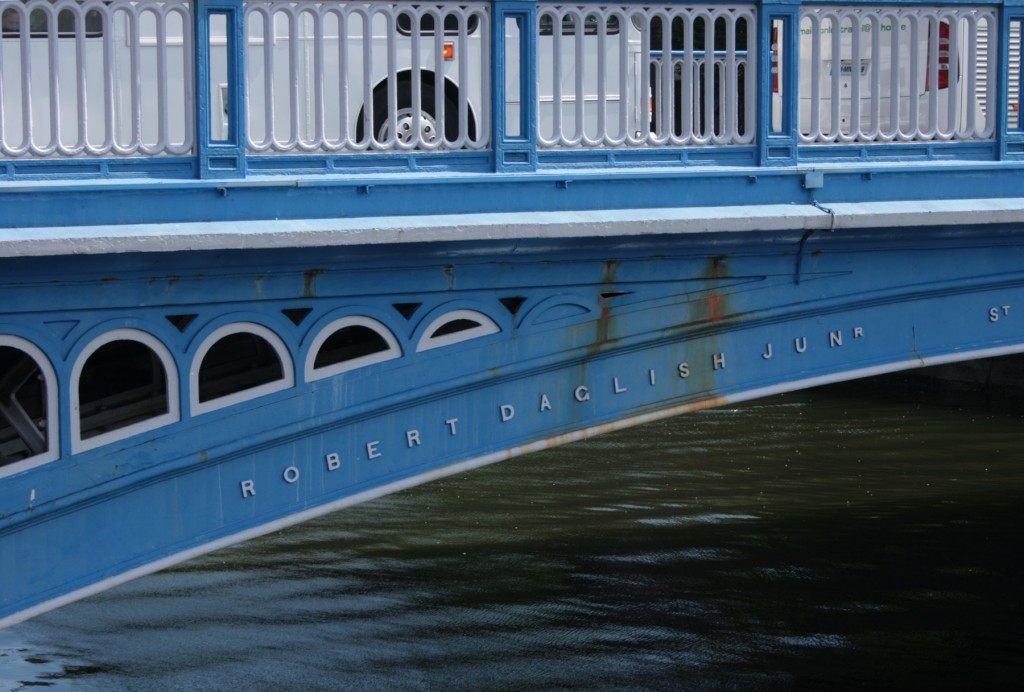 Christine Casey indicates that "the contractor John Killen could not locate bedrock and was bankrupted by the job."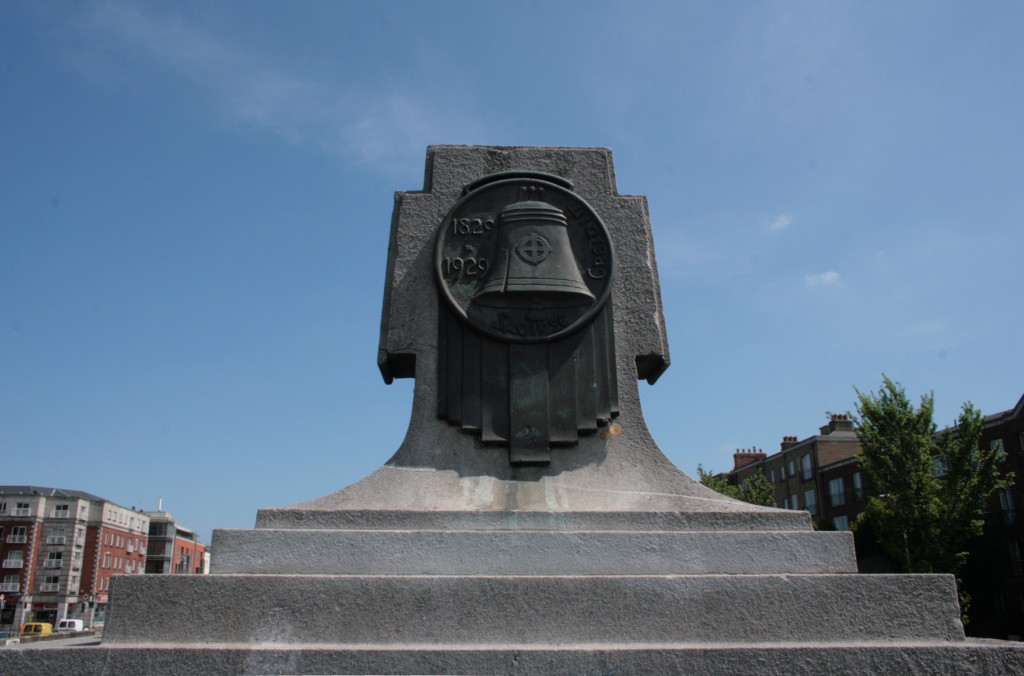 It's named for Rory O'More, one of the principal organisers of the 1641 Rebellion, and also bears a monument in the centre of one balustrade, marking the centenary of Catholic Emancipation in 1929.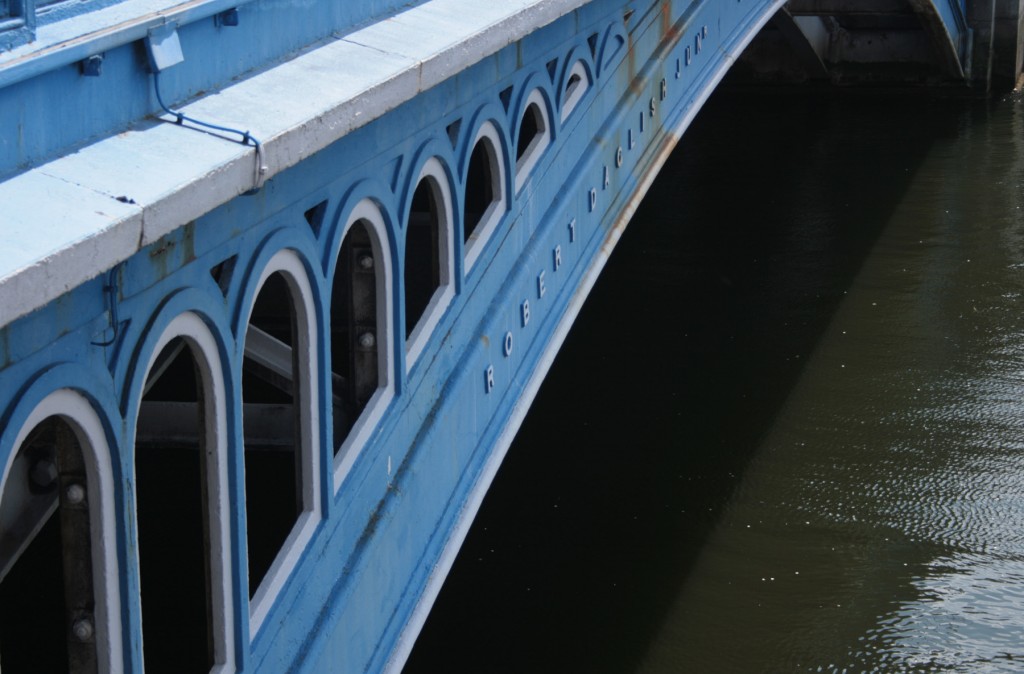 For me, there's a visceral effect in the bridge's colour scheme. The particular shade of deep sky blue used is one that always makes me think of grottos, convents, and buildings associated with Marian devotion, diligent repainting of uneven surfaces mimicking a shade of sky rarely seen, and it's amplified when it's paired the white used to pick out details. That's not entirely separate to the bridge's dedication, but it's not terribly close either – I have a hard time ever remembering its name and not just thinking of men born in 1954 who have 'Mary' as a middle name. Even the openings in the balustrade suggest niches or cloisters slightly, and again on the arch. There's plenty more to be looking at, like the perfect proportion of the foundry letters marching above the arch on each side, but I'm always overwhelmed by that blue.