The former Nuzum Bros. shopfront on Pearse Street is one of many buildings in the same stretch that are in use from the other side by Trinity College – like many of the others, the grim bricked-up door communicates the building's use.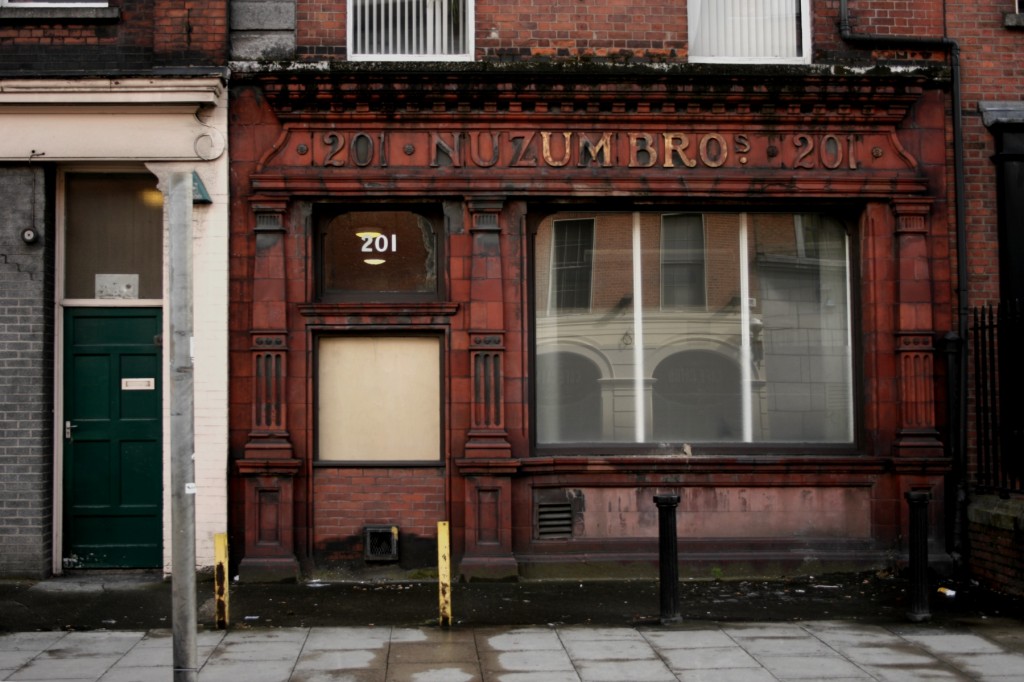 In spite of this, it's a much-loved element of the city – it's probably tied with the Kodak building as the thing people ask me about the most. Undoubtedly, this is partly down to the Nuzum name sounding more exotic and exciting than most other old shopfronts, but it's also quite nice as an element of the street. It's tiled and decorated in terracotta, with chubby tapering pilasters flanking the door and window to support the sign. Today, it's nearly monochrome, with the ghost of some gilding on the letters.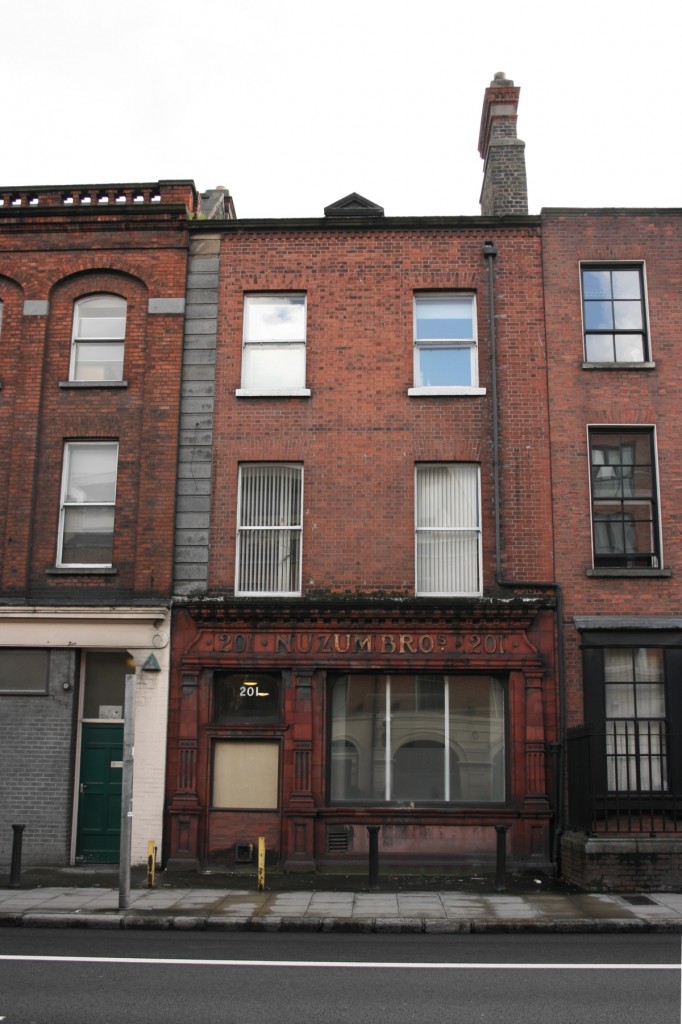 As for the name, Google suggests the Irish Nuzums were of Huguenot descent, while the Nuzum brothers were coal merchants. From about 1869, there are newspaper ads listing Thomas Nuzum on Great Brunswick Street (later renamed Pearse Street) as an agent for Whitehaven Colliery, having moved from Luke Street. By 1889, the company has become Nuzum Bros, with the other brother being Loftus Lowcay Nuzum (presumably crowned as best-named man in Ireland). Loftus died in 1915 (leading to a company-related dispute between his brother and his widow), and in a 1917 ad, the company is just named as 'Nuzum.'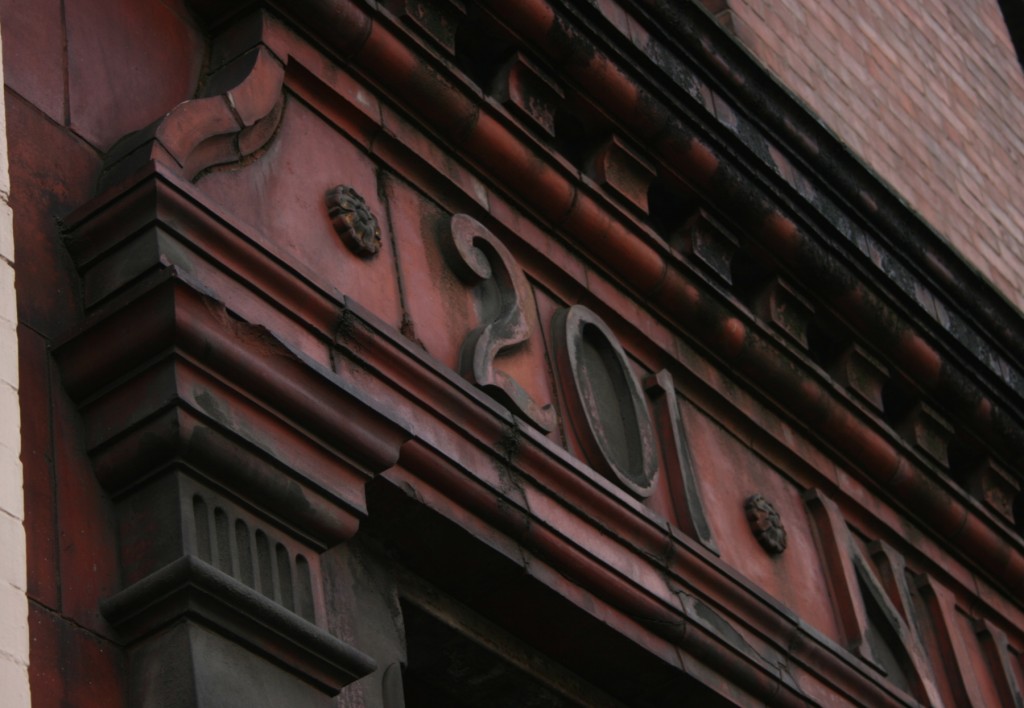 It's a bit of a mixed blessing that the shopfront has remained beautiful as it's aged. Trinity's relationship to Pearse Street (much of which it owns) is appalling and must be the biggest contributor to such a busy street being nearly dead, and this stretch at the College Green end is just contemptuous, muting the activity – pretty literally turning its back on Pearse Street. There were proposals for a different treatment of the street (from what I recall, De Blacam and Meagher describing a boulevard before the Beckett Centre was built, and O'Donnelly + Tuomey in 2002), but none built. It's hugely disappointing, and though it's nice to enjoy the shopfront still existing, a thriving Pearse Street would be much more valuable.