The distinctive elevations on the Museum Building at Trinity were the work of Deane & Woodward. However, the building's origins were in an invited competition, won by John McCurdy (who became the College's inspector of new buildings and superintendent architect during this period) with Deane and Woodward in second place, and the building's plan is considered to be McCurdy's work.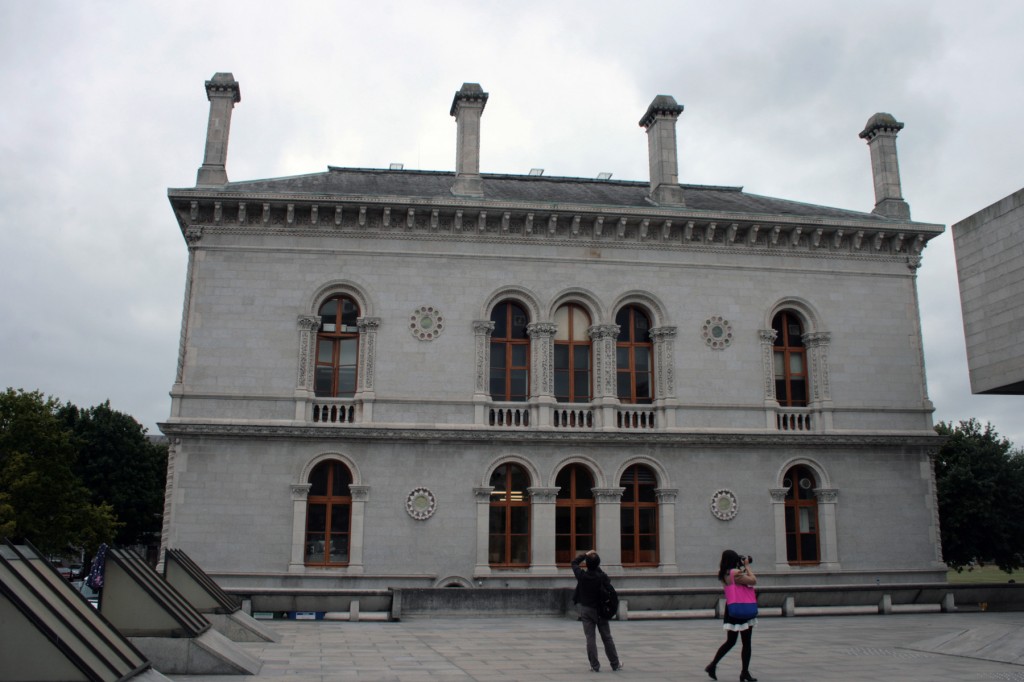 It's a fine building and considered significant in the development of the Gothic Revivial, though its proximity to the Berkeley Library has meant I'm often distracted in that direction. Recently, I had my eyes opened properly when I noticed the stone carvings surrounding the windows and doors, particularly the pilasters' capitals. The carving was carried out by John and James O'Shea, who also worked on Deane & Woodward's museum at Oxford, and a Mr. Roe of Lambeth.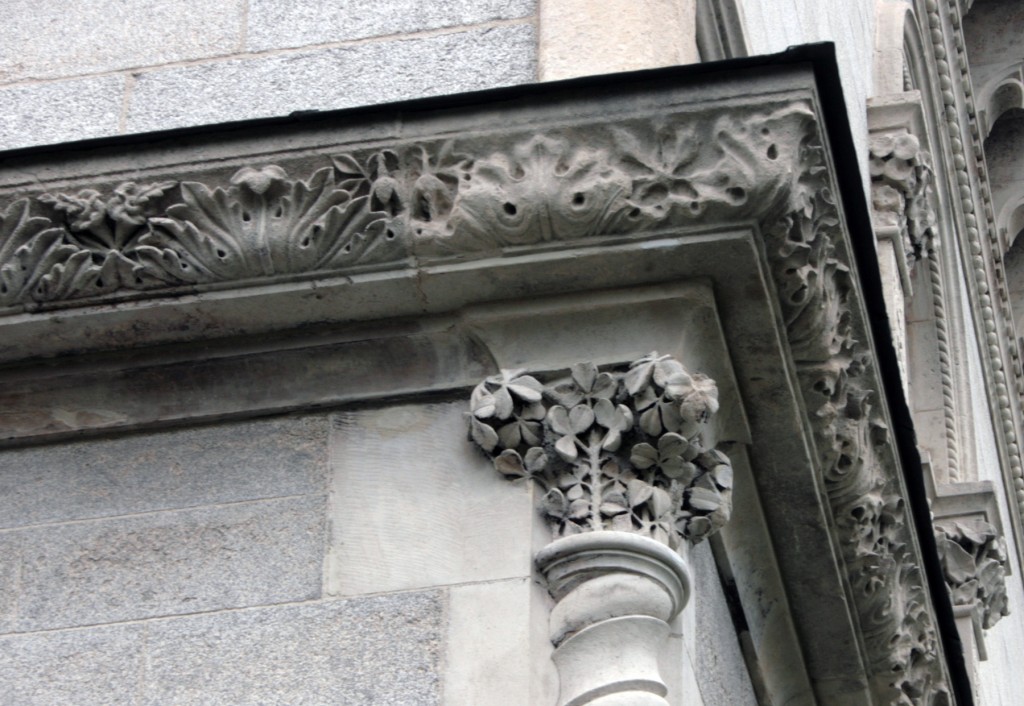 Now, there are a good few buildings in Dublin with stone carving worth noticing, so what's finally made me cop on and pay attention here? The O'Sheas apparently worked from life – here's a nice description from Patrick Wyse Jackson's 'A Victorian Landmark: Trinity College's Museum Building' in the Irish Arts Review Yearbook 1995, p.151 [PDF]:
"Woodward allowed the brothers considerable flexibility and they carved their designs in situ. It is said that they worked from material gathered from the College Botanic Gardens, in Ballsbridge. The keen eyed may spot cats, snakes, frogs, squirrels and birds, lurking among shamrock, daffodils, oak, ivy, lilies, and acanthus."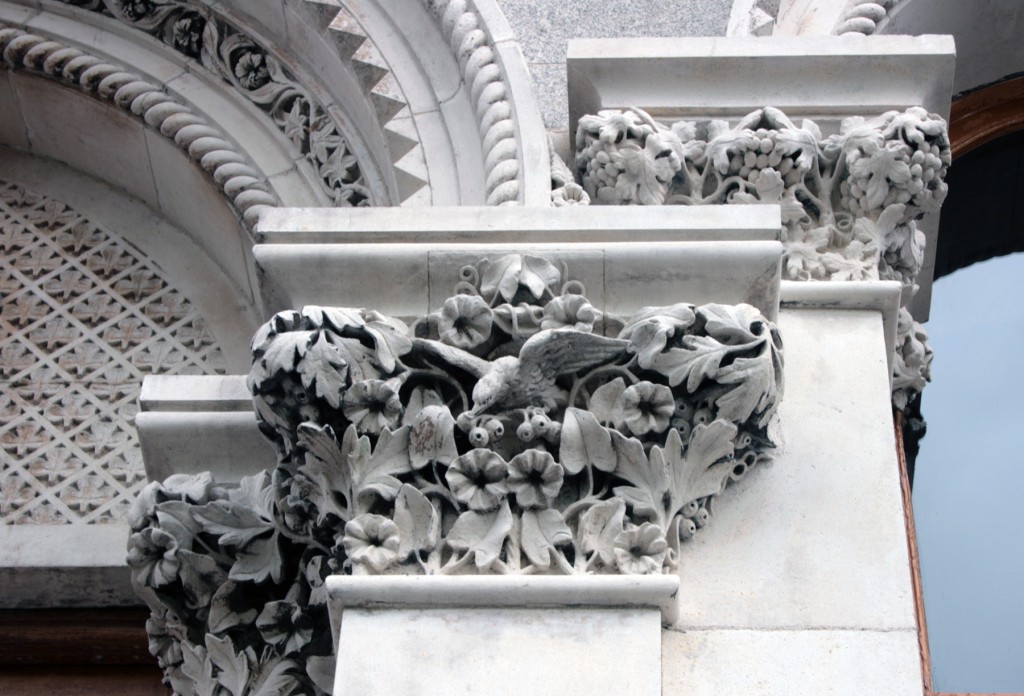 The realism in stone is amazing, so detailed and with the movement captured so well. It's joined the Fruit & Vegetable Wholesale Market as a building to walk around, wishing I could identify things a bit better, enjoying the parts where I notice a bird I hadn't spotted before. The amount of depth and negative space is gorgeous, like peeling back leaves to find the berries in behind, in a material that doesn't bend and never did.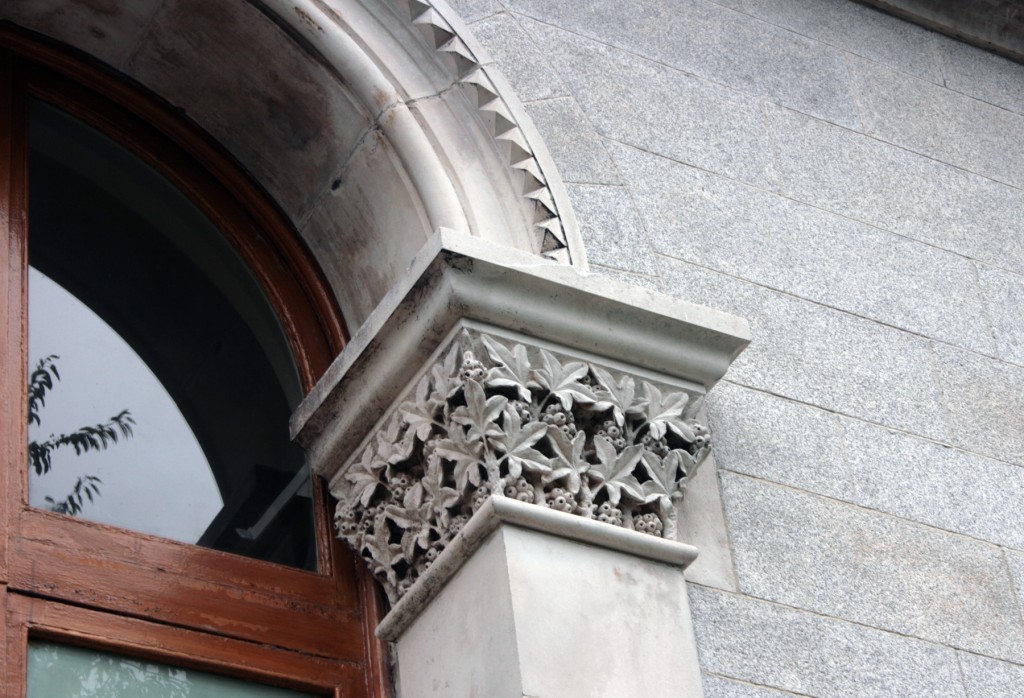 Those with an interest in Classical architecture might find the acanthus an interesting nod – it's a common foliage in ornamentation, and it appears in the Orders on both the Corinthian and Composite capitals.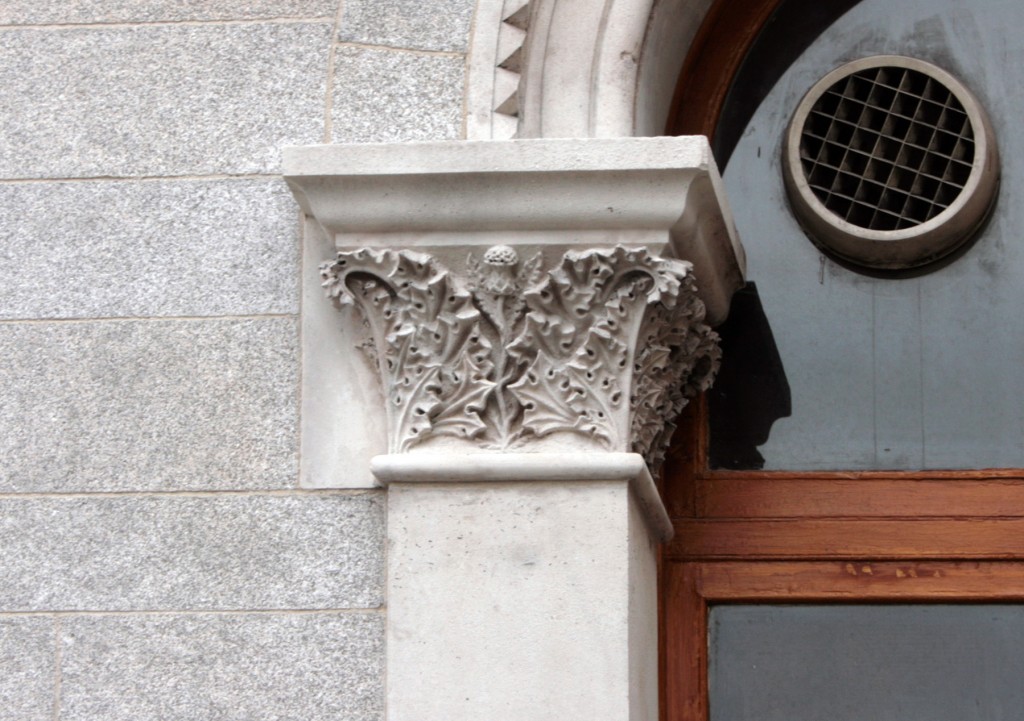 Notably, Frederick O'Dwyer's The Architecture of Deane and Woodward is a good read, if you have library access and want to go in a bit deeper.