I've been looking forward to visiting St. Fintan's since Our Lady Queen of Heaven (Dublin Airport), both by Andy Devane of Robinson Keefe Devane. St. Fintan's has a fan-shaped plan (very clearly visible on Google satellite view below), with an oval atrium containing a tall, elegant belltower and connecting the church to the parish centre. It has a few things in common with Our Lady Queen of Heaven – most importantly, the adjacent atrium as an informal, social congregation space and buffer between the church and the noise outside – but the sweeping curve of the wall and pitch of the roof makes the church interior feel quite different. It was completed in 1972 and holds 750 people.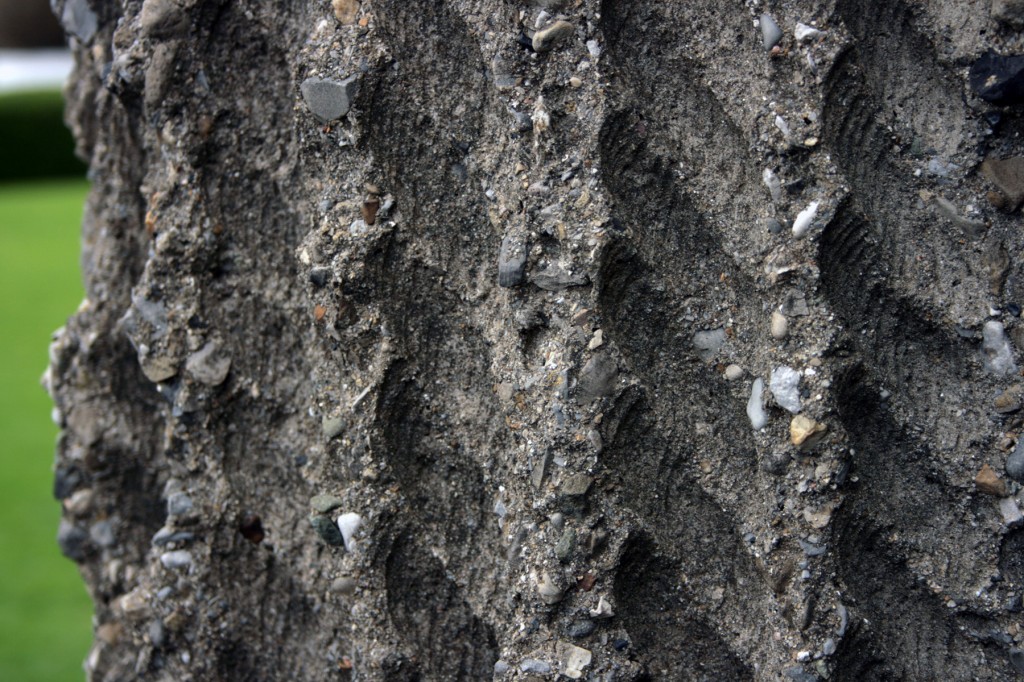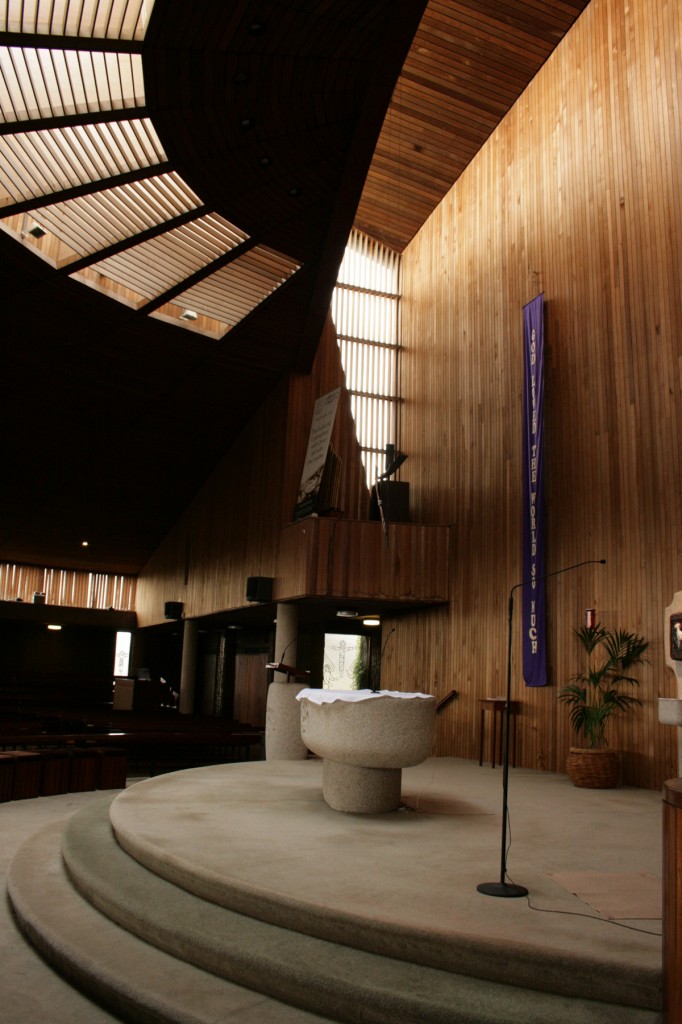 Rough, ribbed concrete on the walls continues to the church interior, where the concrete panels are joined by windows and doors, with confessionals set in like cabinets. The perimeter of the church has high-level windows shaded by slats, filtering light in, with the timber-lined ceiling rising to the sanctuary. At the apex, a clerestory window (an out-of-sight window above eye level) floods light onto the wall behind the altar, highlighting the ceremonial zone of the church. Unlike the airport church, there's no stained glass filling the room with colour, but the natural light sets off the texture of the walls in contrast to the crisp, impeccable lines of the timber.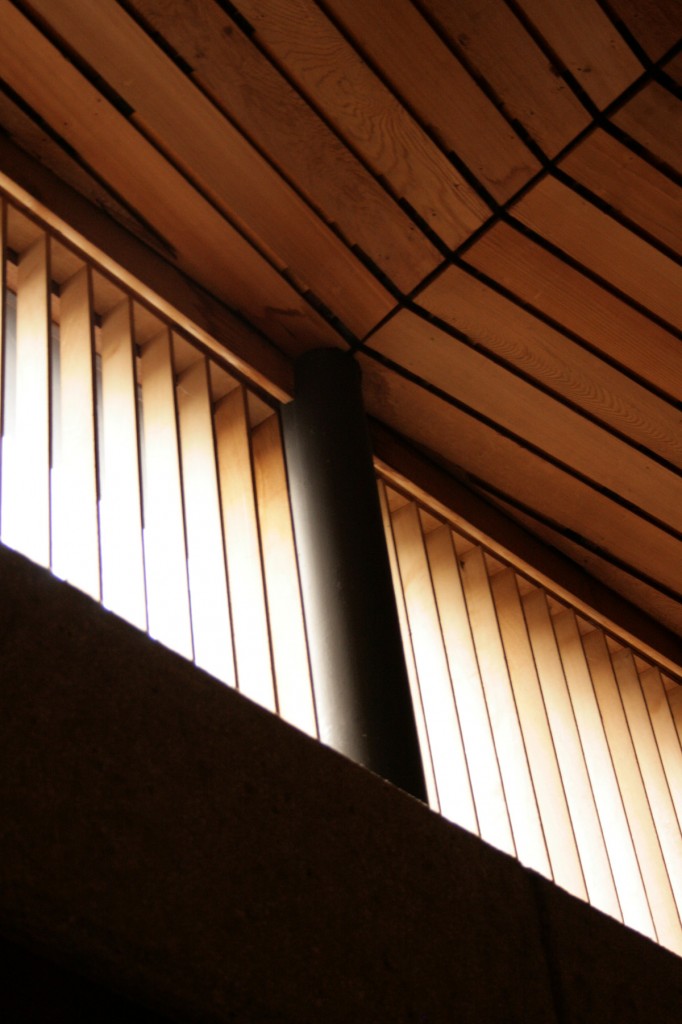 The atrium feels processional, with sculptures of the Stations of the Cross against the nubbly concrete and small, covered skylights in the generous overhang. It's effective at creating its own world, with the carpark to the rear and road to the front coming as a surprise when you step outside.