The former St. Andrew's National School faces the open end of Pearse Square, with the traffic along Pearse Street running past steadily in between. The School was built between 1895-7, designed by William Hague, and the site had previously been used as a sawmill and marble works. St. Andrew's closed in the 1970s following a huge population drop in the area, with industry closing or relocating, and in 1985, the archdiocese made the building available for use by local community organisations. Today, St. Andrew's Resource Centre hosts a mix of activities including adult education, a market on Saturdays, childcare, a day centre for older people, youth services, and digital skills training.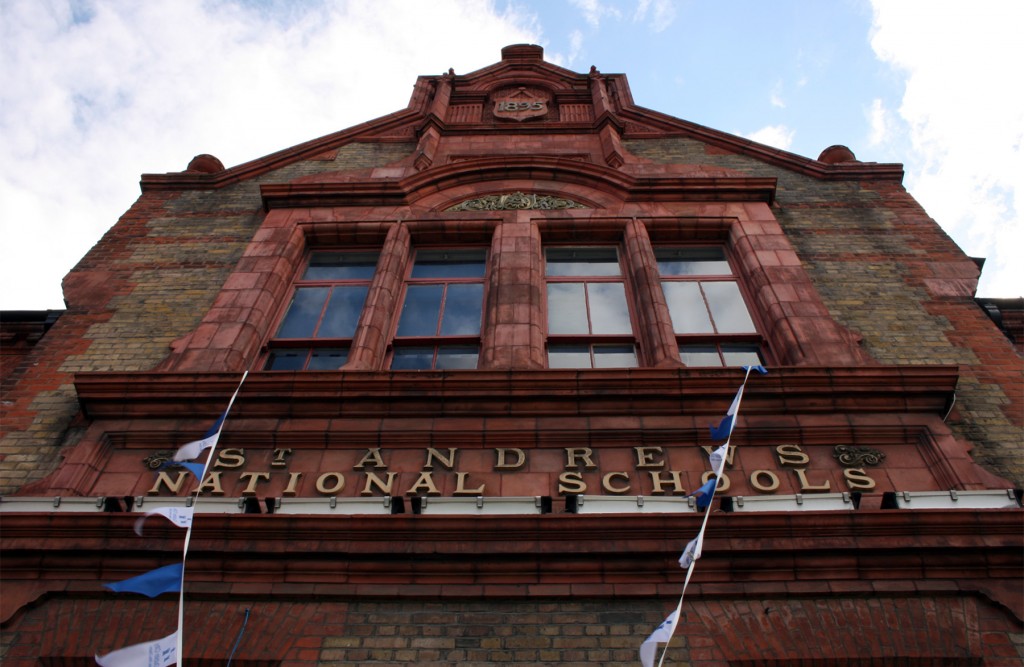 The silhouette of the gables is lovely, with the curved peaks of the two end bays and the monuments-in-miniature level of decoration above the central section. The terracotta and brick detailing continues down the centre, framing the first-floor windows and taking in the building's date and name, letters and decorative glyphs picked out in a gold finish. (The superscript abbreviation 'T' is probably worth the visit alone for me – if not that, the detailed pattern in terracotta behind the smoothness on the date.)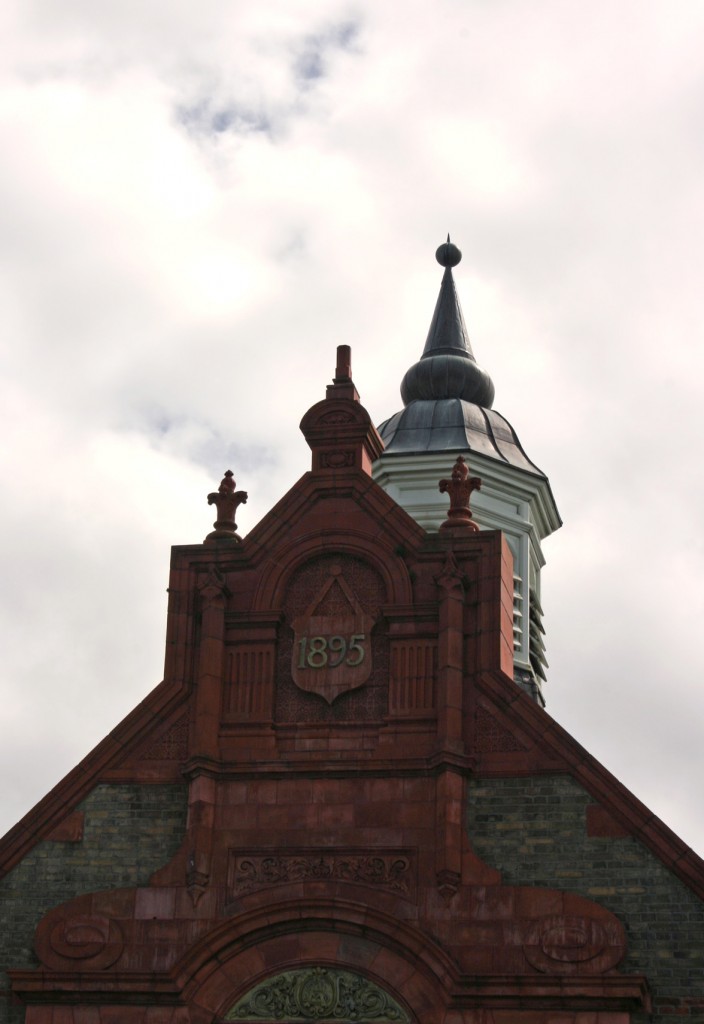 In behind, the slatted timber lantern and lead dome is a lovely thing by itself, rising above the building. The rear view (as you can see on the satellite image) is much plainer, just the yellow brick with red accents around the windows.
(Huge thanks to everyone who came on the walking tours this weekend – I really enjoyed it and learned a lot, and it was amazing to have such an interesting, informed group each day. Lots to build on for future adventures.)