These flat blocks by Dublin Corporation (now Dublin City Council) were a standard design which can be seen all around the city – the distinctive roof profile is a giveaway, as is the attached stair core with its round plan and lozenge-shaped windows. A few have abstract mosaic patterns on the balcony, but the ones at Lower Kevin Street and North William Street have extraordinary images like pixel portraits.

At Lower Kevin Street, opposite DIT, three three-storey flat blocks sit in a stepped arrangement, moving with the street line from the narrow edge of the site at Bride Street to the wider end. All three buildings have the same two mosaics alternating – a city skyline including Christchurch Cathedral and St. Patrick's Cathedral, and a range of low hills that presumably represent the Dublin Mountains.

North William Street's three three-storey blocks sit perpendicular to the North Strand, near the road passing over the railway lines. Each block has a different motif repeated over every balcony – trains representing the nearby lines and railway stations (Connolly and, formerly, Amiens Street), ships and buoys and lighthouses representing Dublin Port, and five lamps representing the nearby landmark lamppost, the Five Lamps, at Portland Row, North Strand Road, Seville Place, Amiens Street and Killarney Street.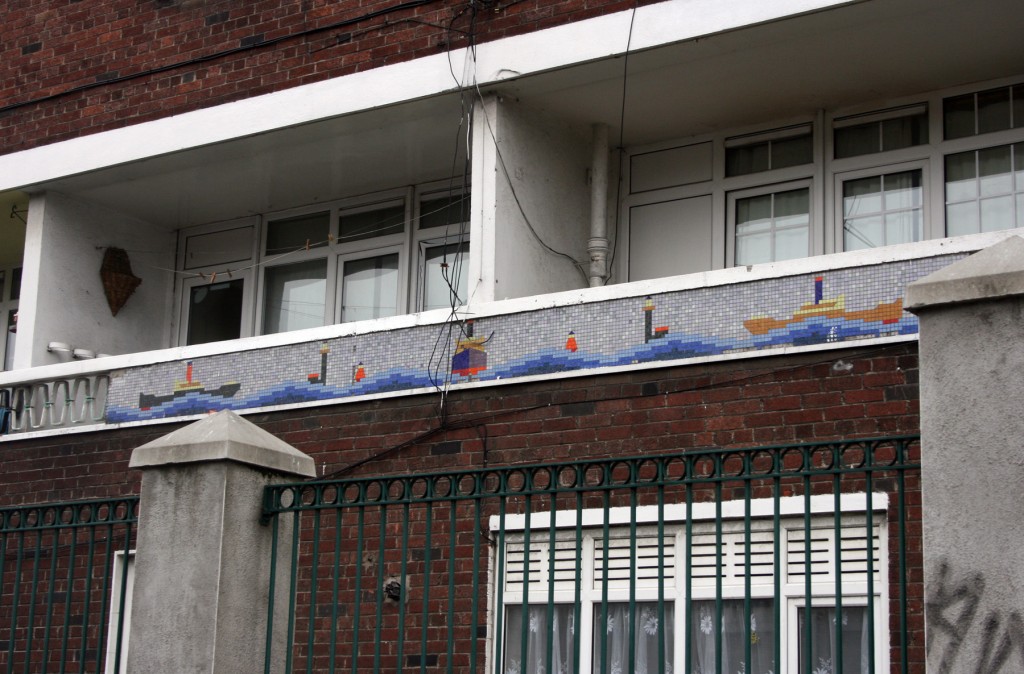 I'm in love with these mosaics, so please let me know if you spot any others.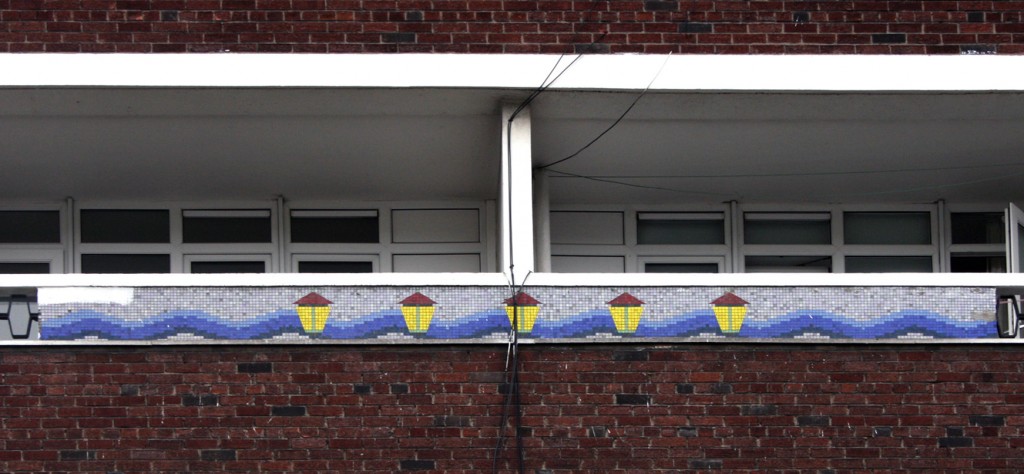 View Larger Map (Lower Kevin Street)