One of the nicest things about running a blog is that, sometimes, people get in touch about interesting things you wouldn't have seen otherwise. A couple of weeks ago, I got an email from Charles Dudley about this wonderful model of the Thomas Read shopfront on Parliament Street.
Charles has been kind enough to allow me to share his photographs of the model. He also did some detective work about the model's maker, Tom Hudson, with whom he has worked in the 1960s.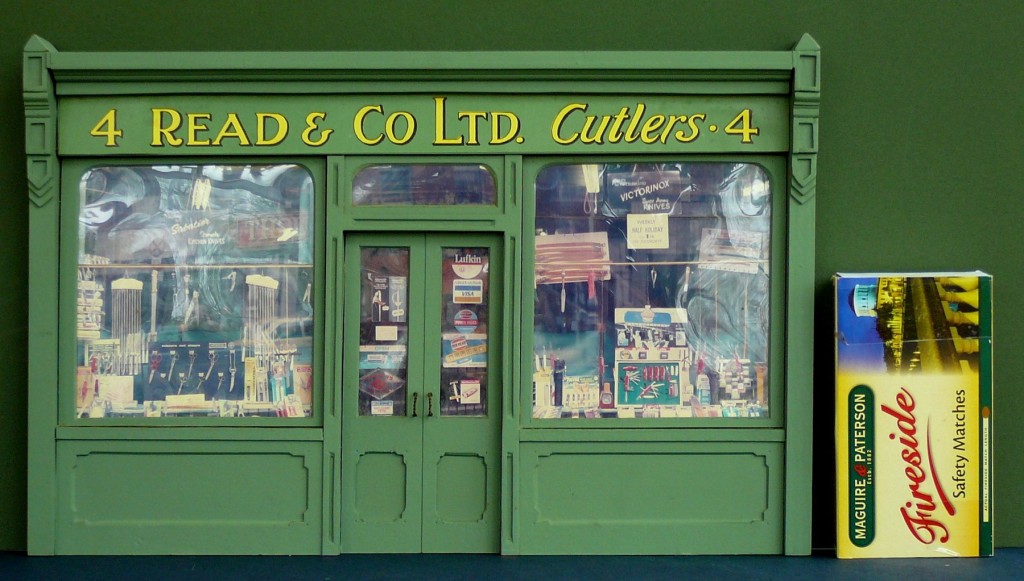 The model was purchased from Tom Hudson's wife at a market stall. Mr. Hudson kept an identical model of Thomas Read for himself, signed by the shop's last owner, John Read Cowle.
As well as having a talent for model-making, Tom Hudson's accomplishments include having been CEO of the Irish Cancer Society, and his involvement in establishing the charity's annual Daffodil Day in 1988. He is now retired.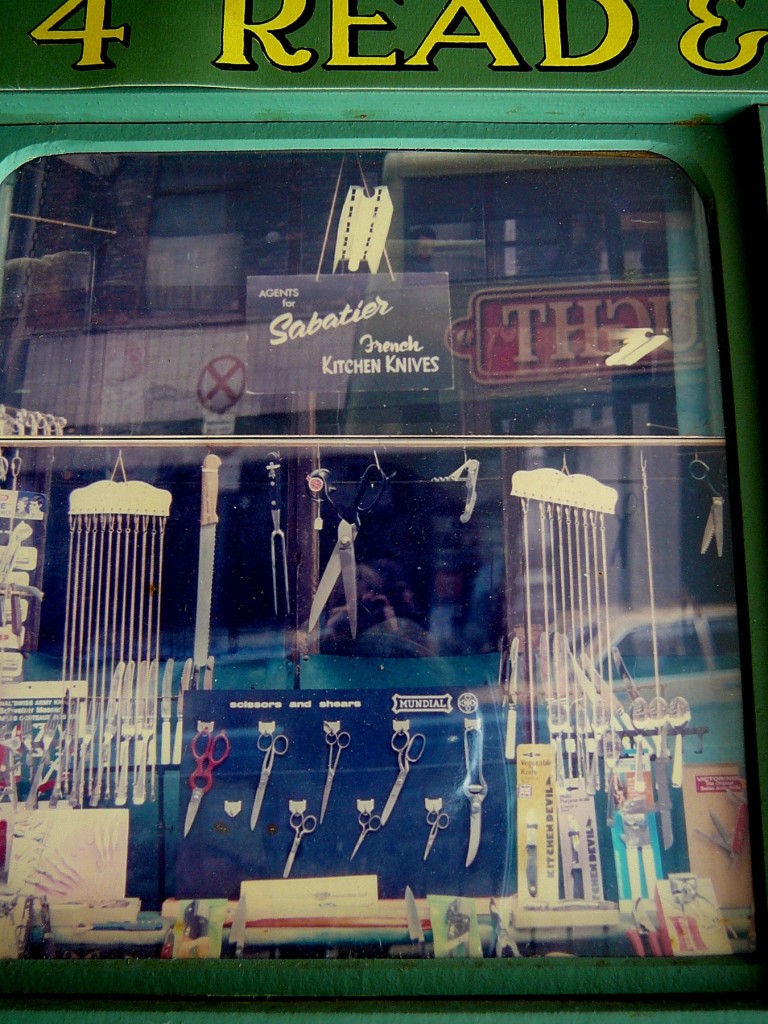 The model is a lovely and careful replica, and I was particularly taken by it for two reasons. The first is that it feels like a living, working, thriving shop. It was, of course, but this is so vivid that it's enough to displace my mental image of a solid, shut, fragile shopfront.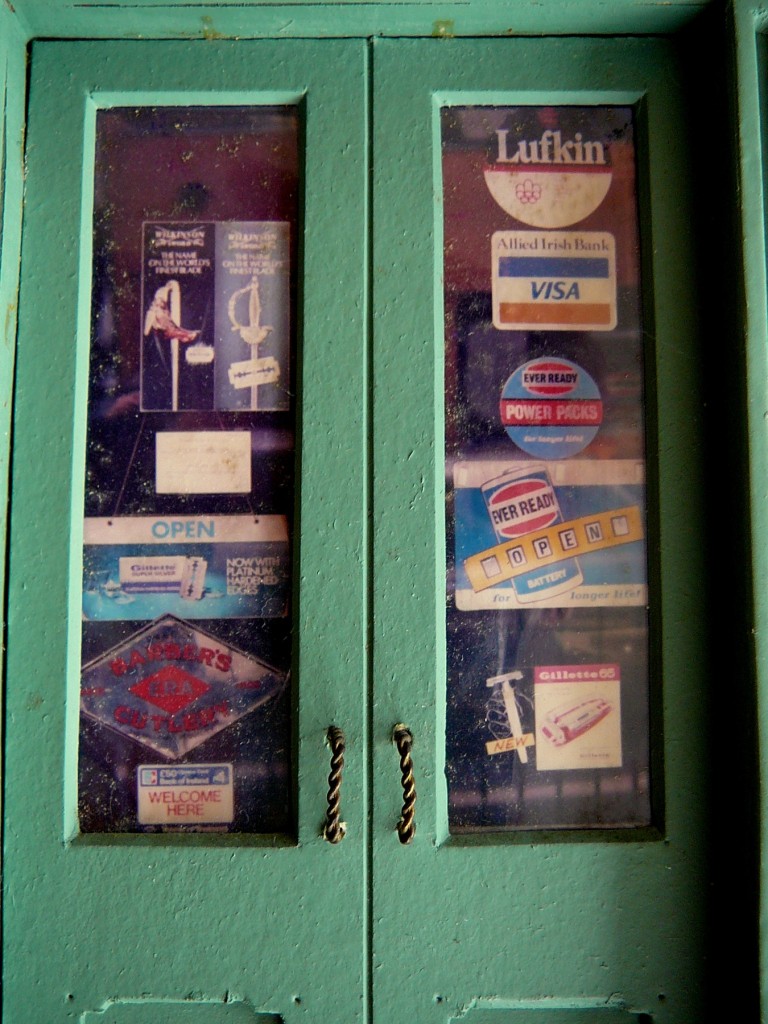 The second thing is the displays in the windows and the doors. The stickers! The open signs! The weekly half-holiday! He used photographs of the actual shop's windows for the window displays and the glazed door panes in the model,  so the details captured were the real thing.
At points in the model, you can see signs of scale when you look closely – the twisted cord or wire for the handles, the pins on the panelling, the application of the shop's lovely sign board – and it's remarkable how well the sharpness of the photo sits behind the model materials. It adds richness to the model in just the same way a display does to a shopfront. There's also a great pleasure in seeing the advertising preserved for Ever Ready, Victorinox, and the other brands featured.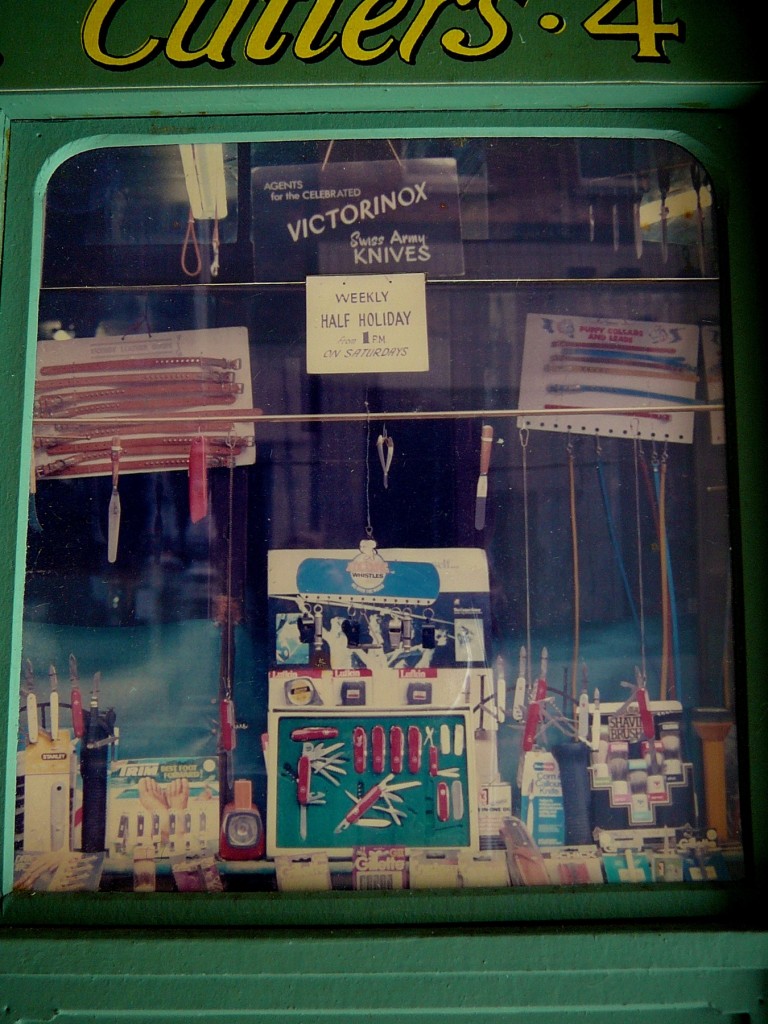 Thank you to Charles and to Tom Hudson for permitting me to share the photographs. Please do not use or reproduce these images without Charles Dudley's permission – I would be happy to pass on any correspondence.