Between The Oak and Thomas Read on Dame Street, there's a door to the upper levels. These are usually pretty unremarkable aesthetically, but as someone who would very happily Live Over the Shop, the blank in-between doors always signify the unknown and private lives of the city. If you happen to pass one as someone's coming in or out, it's somehow both sobering (crap carpet, stairs, maybe some post) and even more damn intriguing.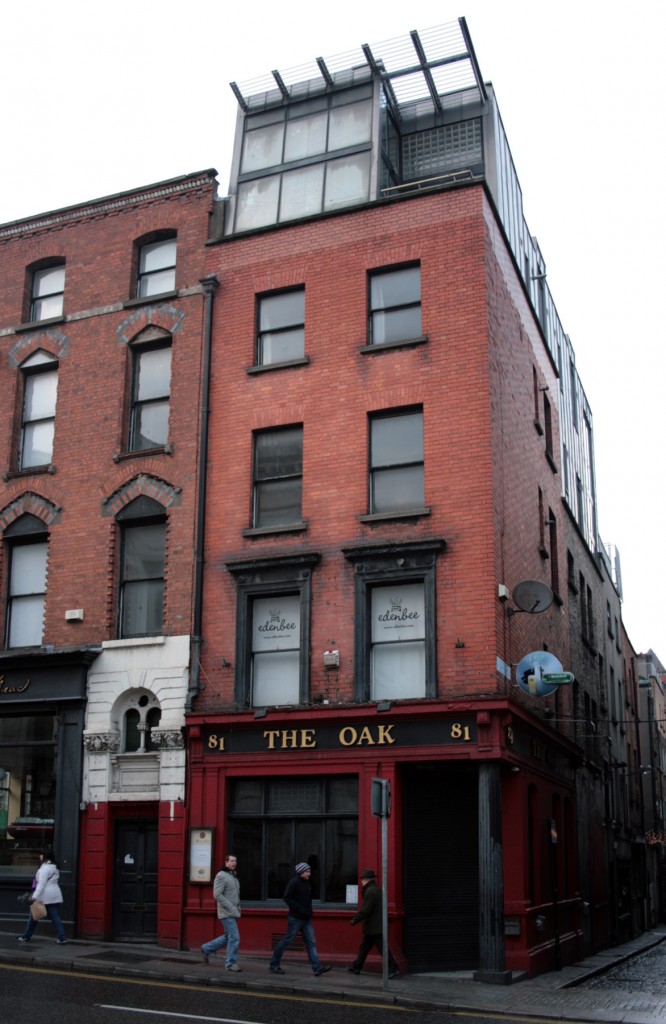 I've never passed as this one opened, but it's a miniature confection in line with a pedestrian crossing, and so it's memorable in its own right. The strange choice to paint the lower half red seems to be relatively recent, with the drips really setting it off, and it gives an extra separation in the composition at the level of the lintel. In a way, it serves to point out how the level of the door really isn't demarcated by its setting at all.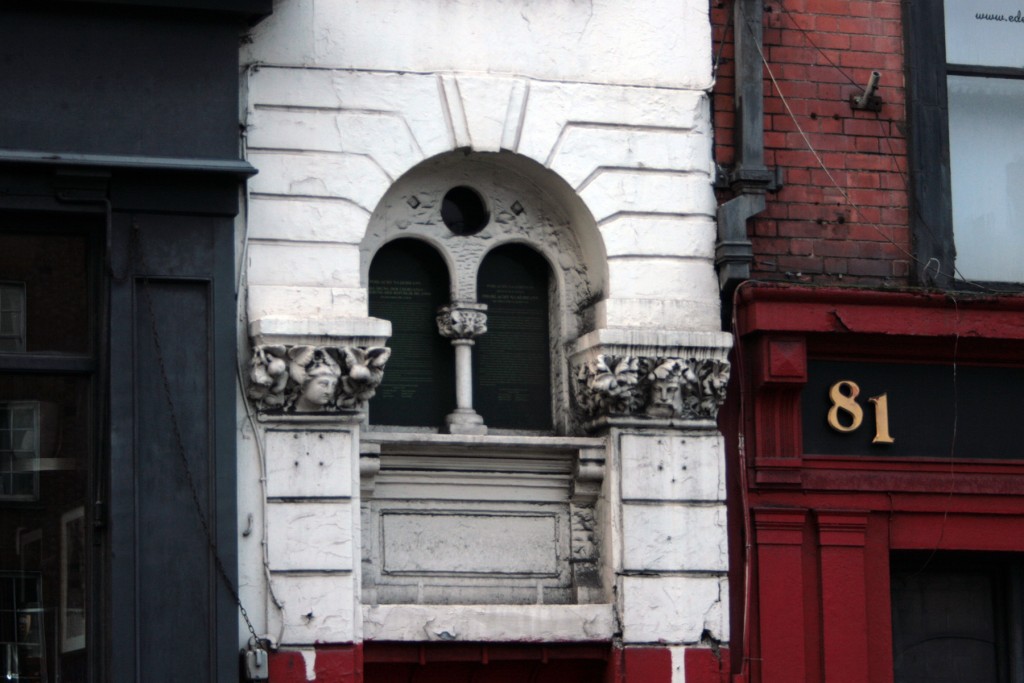 Instead, the main event is right above. The applied ashlar effect (in what looks like plaster) gives way to an ornamental arch, a big keystone looking almost faceted and its trajectory rippling out in the surrounding pieces. Below, there are two brackets – a female face on the left and a male one on the right, fruit, foliage, etc. They're emphasised nicely by the accumulation of steady exhaust fumes and weathering, indicating that the drippy paint job wasn't too recent.
Recessed within this arch, there are two smaller arches windows sharing a tiny column, set above a panelled and bracketed suggestion of a half-wall. It's a strange and interior-looking piece, as if this might be a gallery within the city with a cold stone sill and a view out, but it's at a level that's never going to accessible to anyone. The scale of the column is even more suggestive, like the human-height marker on this level, and its slenderness is emphasised by it being alone.
I'm assuming it functions like any hall window or fanlight, providing some light to the hallway and not much more.