Though Pearse Station occupies a big section through several blocks, most of it's not immediately apparent from outside. It's most visible at Westland Row, where it was opened up during the Loop Line extension of 1891, modifying the shed by T.N. Deane and Sons (1884, replacing a smaller earlier structure). On Cumberland Street South, there's another reminder of the station's scale as it passes over the street as a sort of office/shed bridge.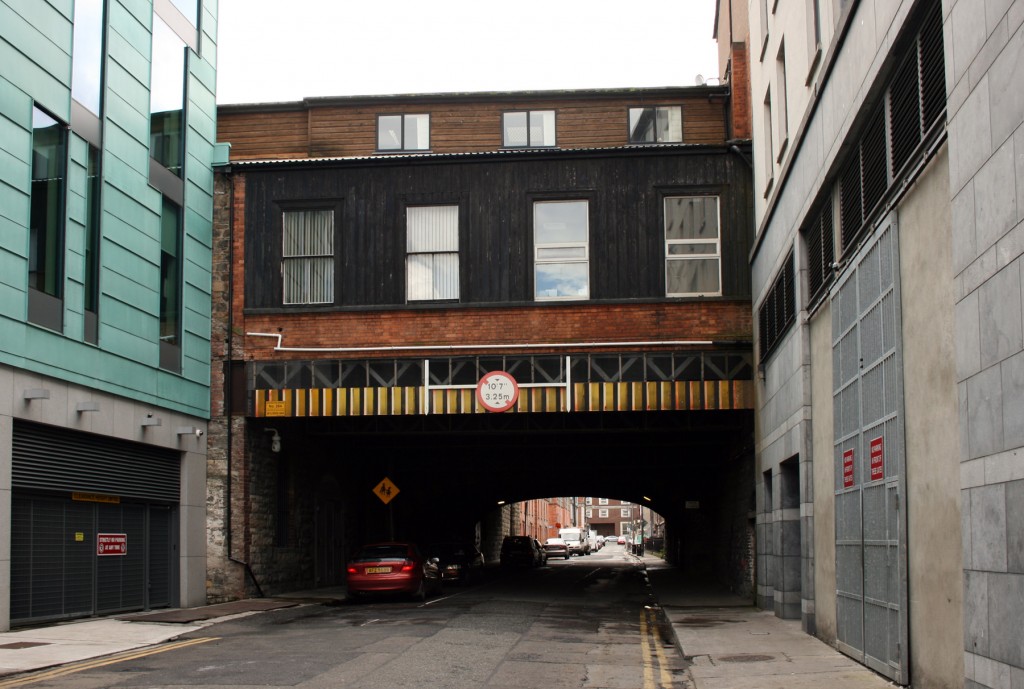 It's almost got a train carriage look to it, just in the proportions read from the dark timbered section, though it's too deep and too brick-clad for the illusion to last. Instead, there's the first of a series of bridges running nearly parallel to Pearse Street.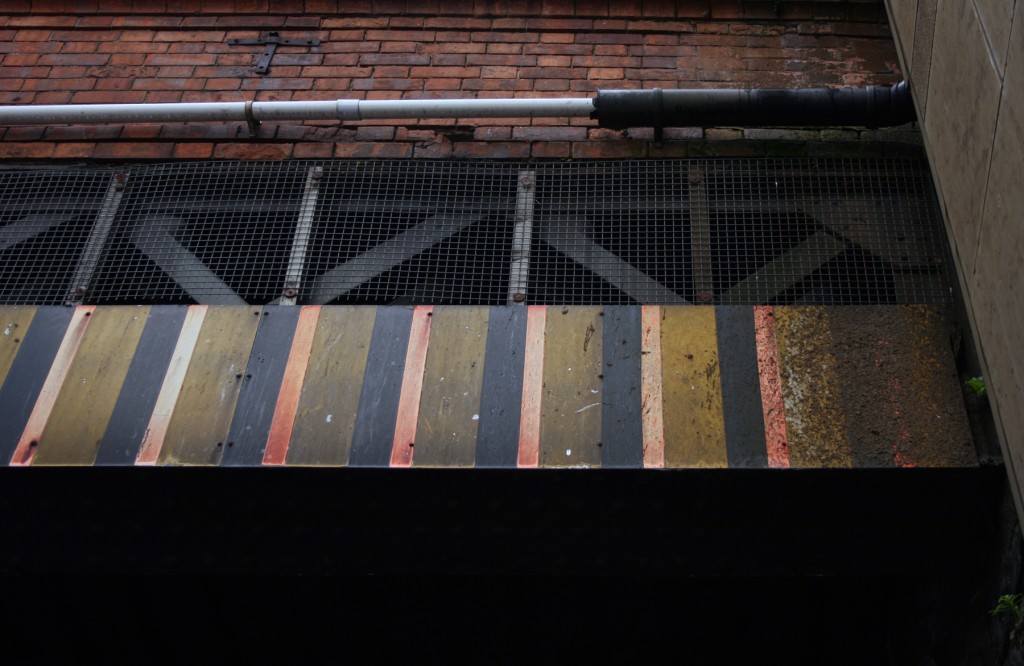 Underneath, there are timber trusses in addition to the wide stone arch. The trusses read like a giant jumble of lines from the approach, though once underneath, they're clearly separate and evenly spaced.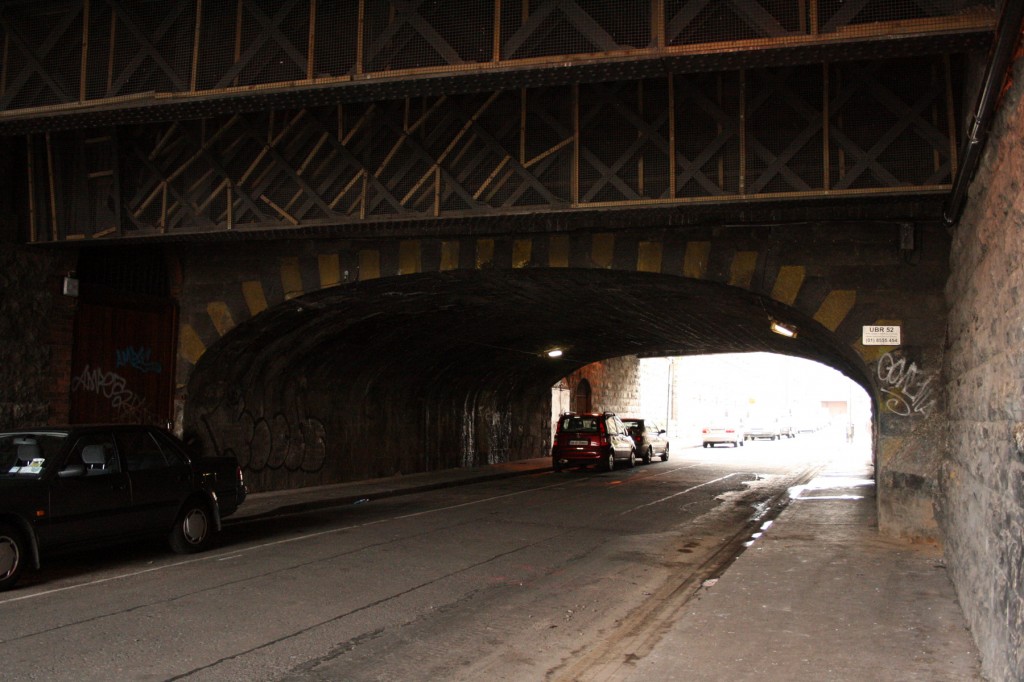 The fourth one (just before the stone arch) seems a lot more complex than the others, though it looks as if there's the same dark timber structure supplemented by something other than the box frame in the previous ones. It's mesmerising and a bit like a geometric print, not to mention a reminder of how rudimentary my understanding of structures really is.