Enclosed behind Dublin Castle, the Dubh Linn garden looks like a formal piece of landscaping styled with a touch of Celtic nationalism. The central lawn is circular, with smaller gardens in the corners, and it's accessed from either an open stretch in front of the Chester Beatty Library or through a pedestrian-scaled gate in the wall opposite the State Apartments. It's a nice place to sit, particularly on a sunny day, and the widely-spaced benches mean it's well suited to a private conversation. In contrast to public parks, it's usually impossibly clean and well-maintained, but it's offering something similar otherwise.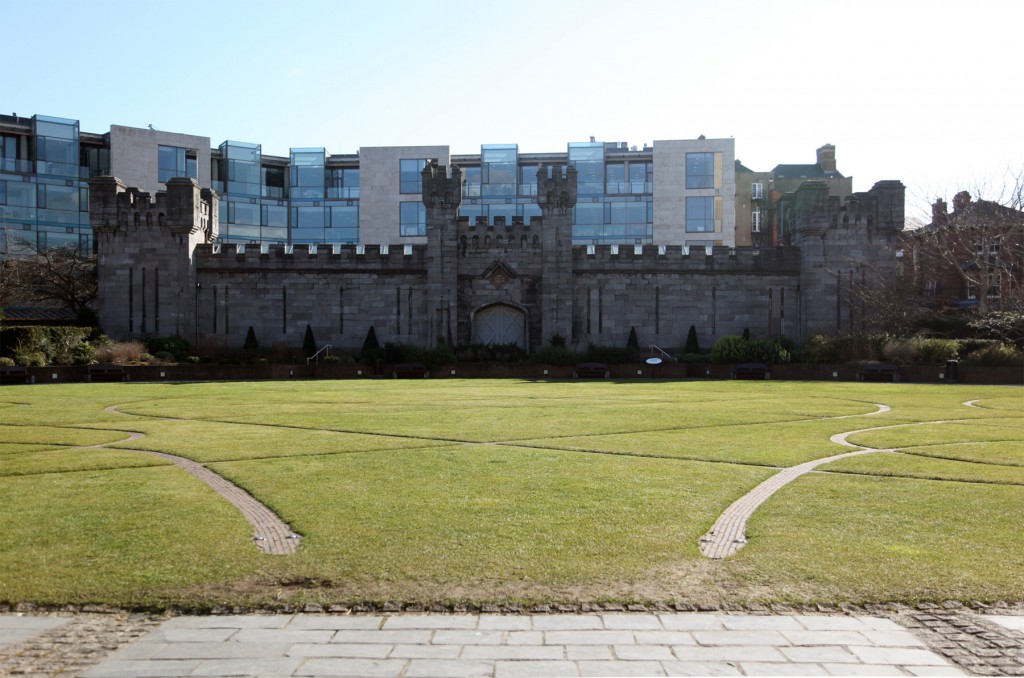 The formality almost conceals the second use for which the space was designed. Before the park was added (begun in 1994, for the 1996 Irish Presidency of the European Union), it was a field that was used for helicopters, and this was to be a continuing requirement. There's a piece in the June 2010 issue of the OPW bulletin Obair (22 [PDF], p.9) written by Senior Architect Ana Dolan, which covers the design of the new Garda Memorial Garden but also takes a look back at the original project:
"The brief was to create a circular helicopter landing pad which had a circle of lights in the center to act as navigation guides. Two further circles of lights were required in the event of two helicopters landing together, one with the VIP aboard and the other acting as a decoy.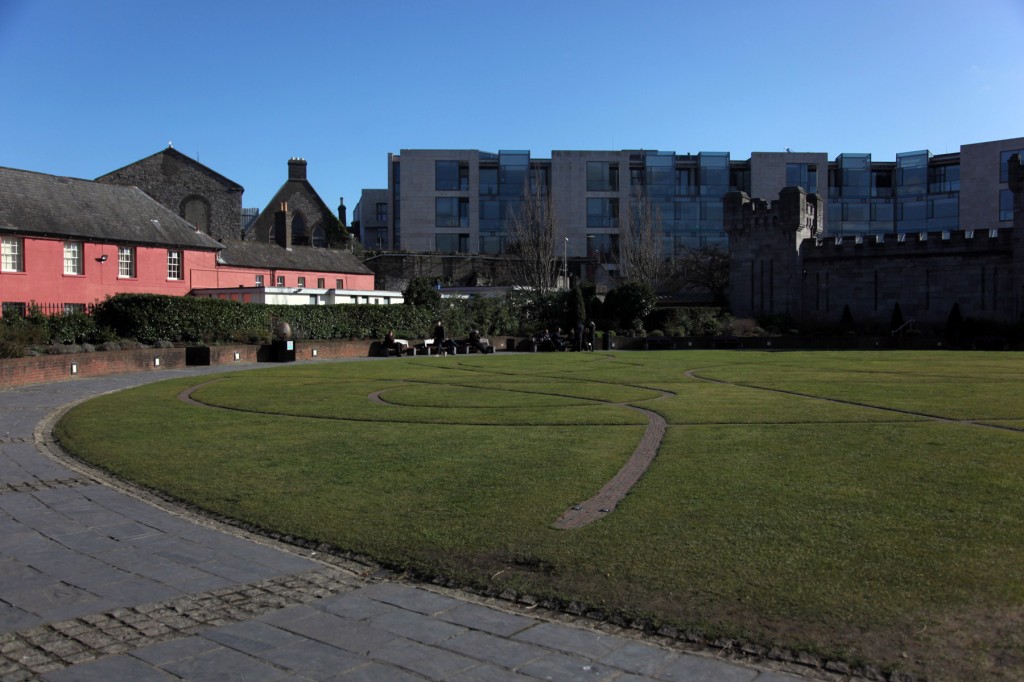 The Garda Memorial occupies one of the corner gardens, and other have been put to symbolic use too: the Veronica Guerin garden with its unsettling and unfortunate bust of Guerin, and the Special Olympics volunteers area surrounding a fountain. From an aesthetic perspective, the peripheral elements like the stone arches and the ironwork aren't my favourite, and I prefer the centre to the corners, but there is a soothing cloister effect if you walk through the smaller paths right after coming from the busy streets outside the Castle.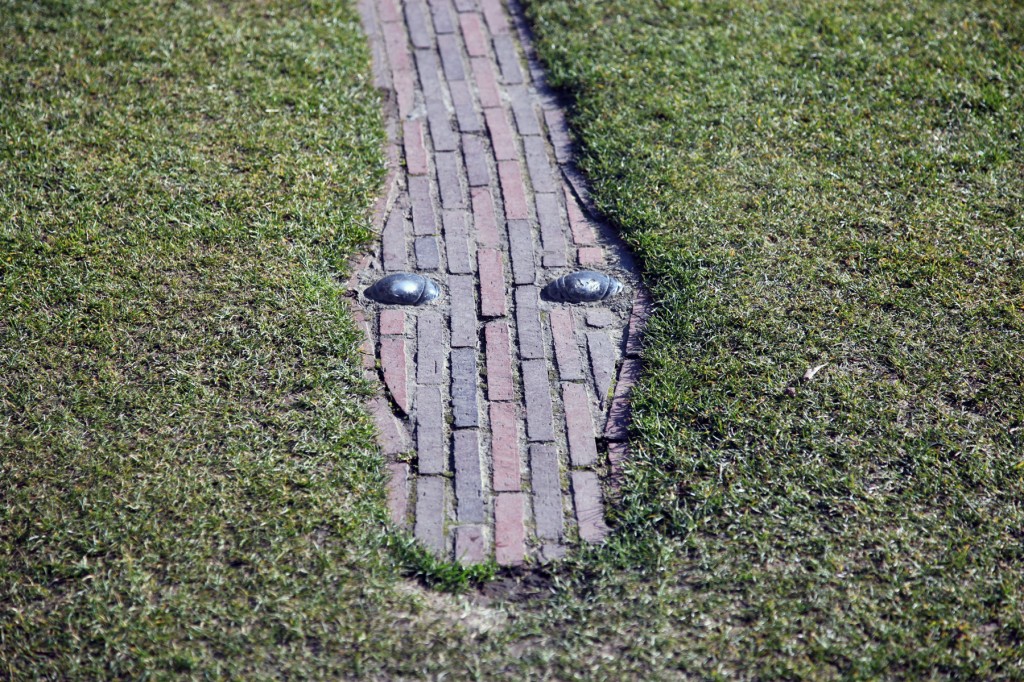 Though I'm not a huge fan of Celtic symbolism, I find the centre lawn really charming. The OPW piece linked above emphasises the lawn being read from above and the idea of maze gardens and parterres, which is a smart dovetail of the garden and helicopter briefs, and the intertwined snakes unlock the expanse of the neat lawn to kids running around the paths and jumping between the lines, focusing the wear-and-tear on the paved sections as well as bringing life to the centre of the space. That, and the mute expression in the glass eyes of the snakes is gorgeous.
There's an economy to using paths as a feature, and it still seems to be successful in brining vitality, just looking at this and the similar effect we saw before at Father Collins Park in Clongriffin.