Behind Arbour Hill Prison and the Church of the Sacred Heart, there's a quiet military cemetery and a monument marking the graves of 14 of the executed leaders of 1916. It's a peaceful spot with lots of mature trees, and when I visited, there were a few young families and dogs walking around, using it as a public space.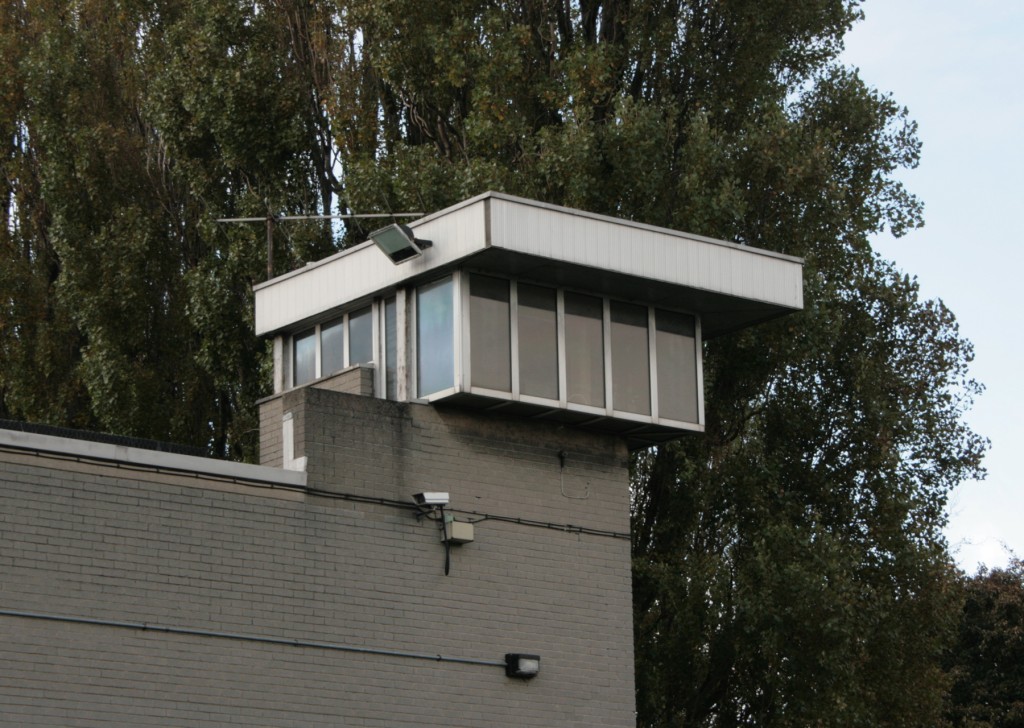 I hadn't been before – it's a part of Irish history to which I have an unconscious, gut-level shutdown, so it's one of the few aspects of Dublin that I know very little – and I was so surprised to find the place feeling like a lovely park that I forgot everything I did know about local context. I photographed the corner tower, thinking about how it looked like straight up surveillance, and admiring the form as a set of stacked solids.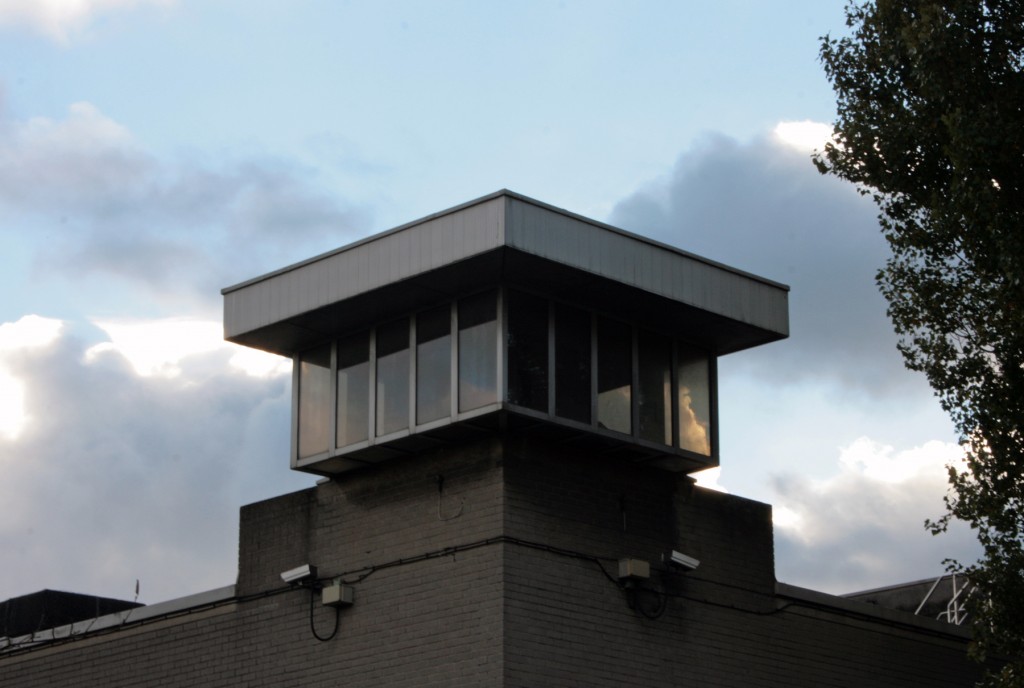 Quite obviously, this is a surveillance point at the corner of Arbour Hill prison, and it rises out of a modern building that adjoins the exercise yard. There's nothing ambiguous about it at all, and yet all I could think was how a room popping up would make the nicest place to read, like a ship cabin or an attic or a lighthouse. It's like wooden blocks, each one hanging further over the wall than the previous, and it's got a gawky, utilitarian aesthetic matched by the geometry that's still quite appealing now that I've copped on again.