Fellows' Square has quite a presence, not least for architectural reasons: it's surrounded on all sides by significant buildings, by architects from Woodward and Deane to ABK to McCullough Mulvin. The lawn in the centre is marked with signs discouraging the public from walking on it, and so it acts as a green void, concentrating the population around the perimeter.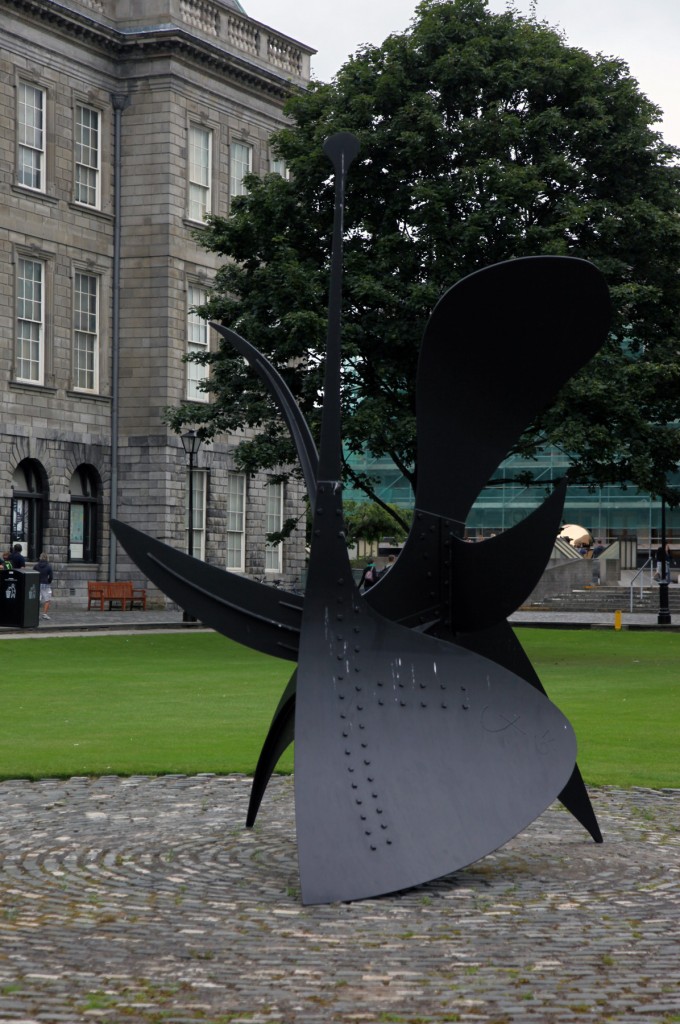 In an off-centre position on the lawn, there's one of my favourite pieces of public art in Dublin: Alexander Calder's 'Cactus Provisoire'. Calder created the sculpture in 1967, and it was chosen for the new Fellows' Square by Paul Koralek as his project for the Arts building was nearing completion, after Calder's death in 1976. The work was made available by Calder's widow and funded by a former Trinity student, with the choice supported by Prof. George Dawson, the Genetics professor who was key to initiating Trinity's modern art collection.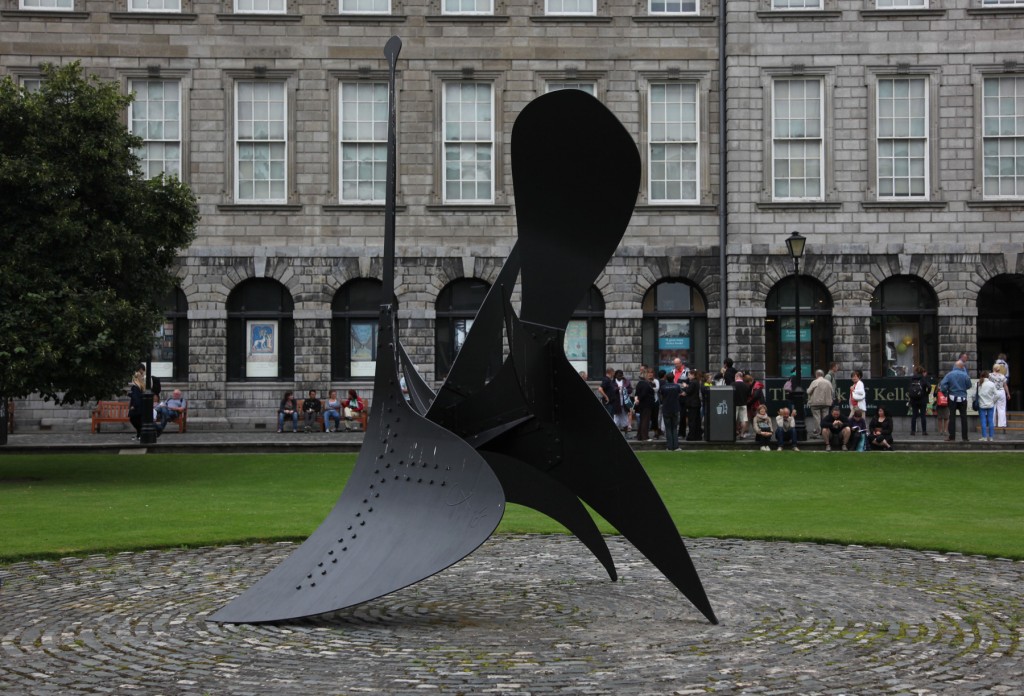 Calder was also well-known for his mobiles, and quite charmingly, his self-supporting stationary sculptures were named stabiles by Jean Arp. My favourite piece of his work is Cirque Calder, which you can see below with the man himself pulling the strings, but I love his sculpture too, and their sense of movement and dynamism, even when welded, fixed, riveted together.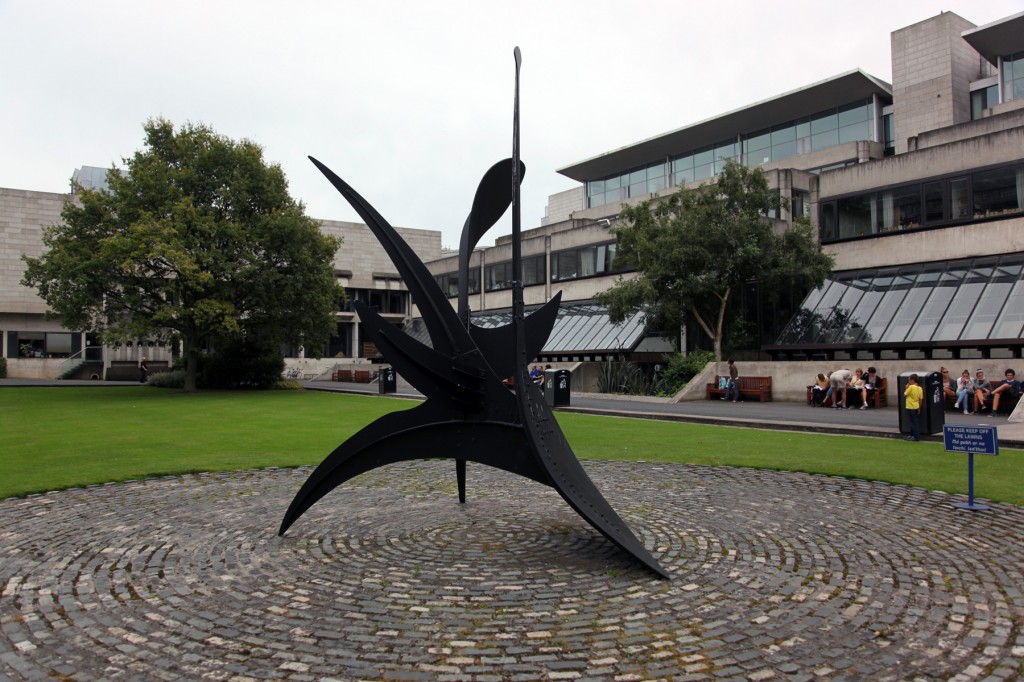 The off-centre position has the effect of making the piece (which, in my mediocre French, means "provisional/interim cactus") less a mandatory focus of attention and more a part of the journey passing along the Long Room end of the square, and it suits it, not treating it like an ornamental fountain.