On the corner of Fishamble Street and Essex Street, no. 26 is the oldest house within Dublin's city walls. It was built around 1720 though it contains remains of older houses, and it's sited along the line of the old wall.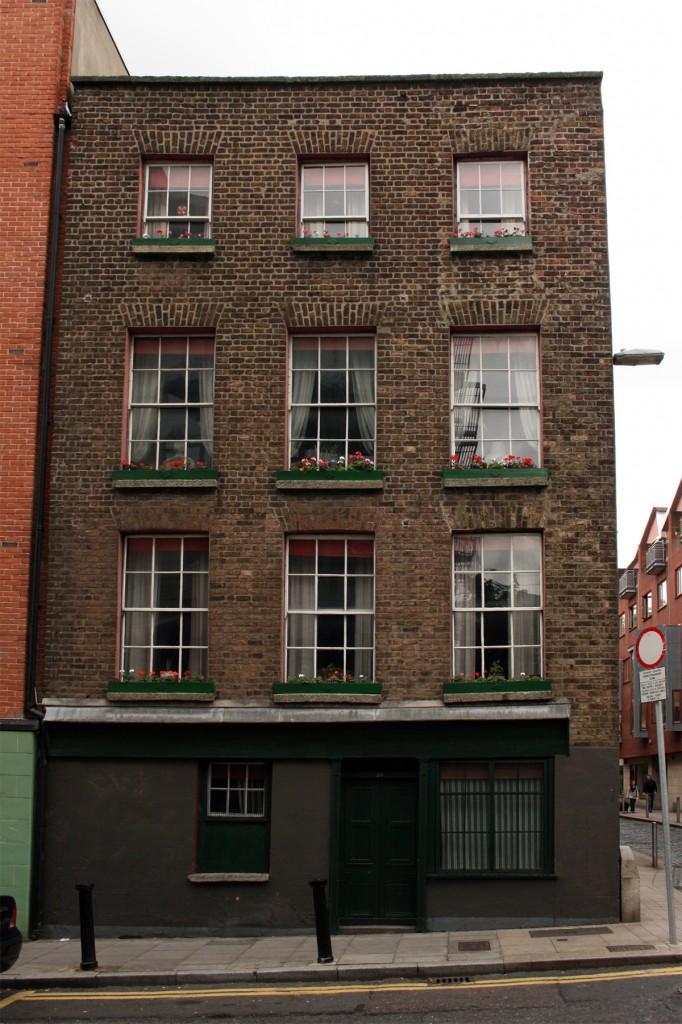 Of course, the significant historical information wasn't what drew me to it – to me, it's the house with the red window and door reveals. It seemed to become visible at the time the west end of Temple Bar was completed (like McGarry Ni Eanaigh's Scarlet Row building, which faces it, in 2001), and the colours of paint used suggest a kind of ground-in urban history. There's the muted red, paired with dark green on timber and window boxes, and two shades of grey on the ground floor.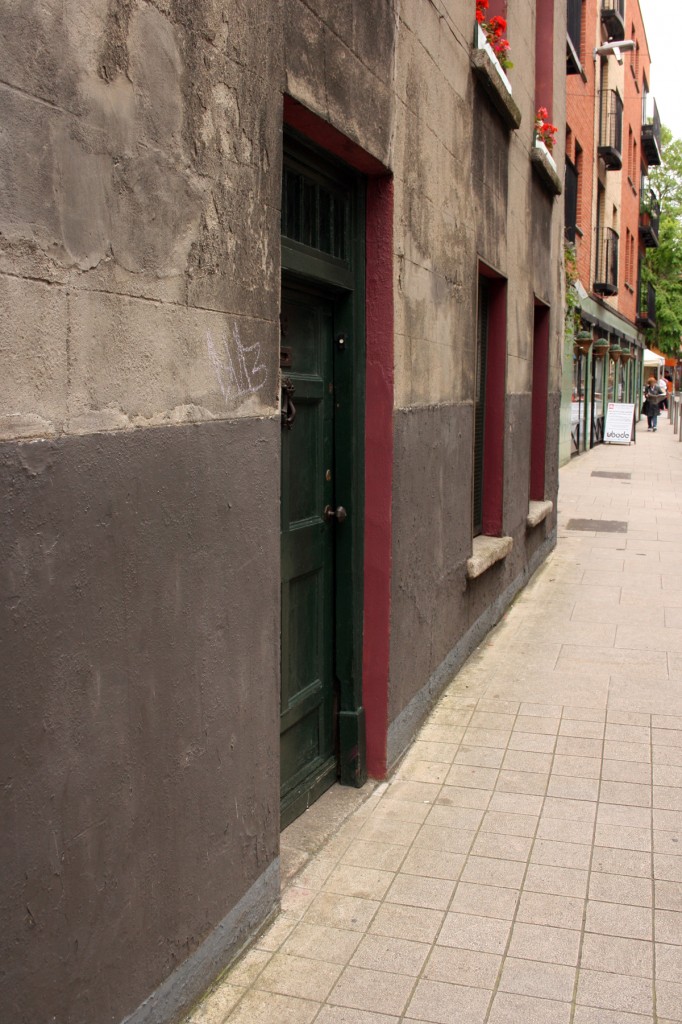 While I was taking photographs, a woman stopped and said, "Oh, you've just missed Michael!" Michael (or Micheál) lives in the house, which she said had been in his family's ownership for a long time. She pointed out the door to his garden, where he'd just been, right where the site joins onto Smock Alley Court where she lives. In the evenings, she said, you can see the busts and casts in the house silhouetted as light passed through, and there are 17 rooms inside.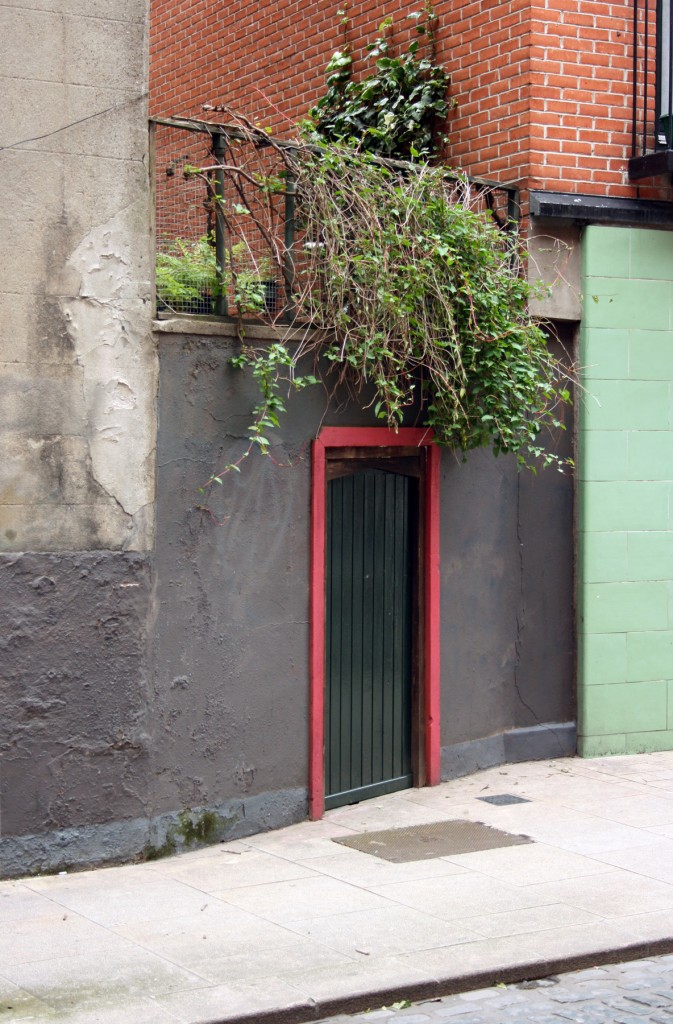 If you spend long enough staring at buildings, or even studying them in a more dignified manner, the thing that first drew you to them might not be what ends up being significant. So, someone painted their windows red, but the twenty minutes I spent on the street talking to a woman ("Can I take your picture?" "Oh no, I hate having my photo taken!" "Me too, actually.") about her life and the changes in the city and the debate over Chinese granite is now the anchoring association for this house.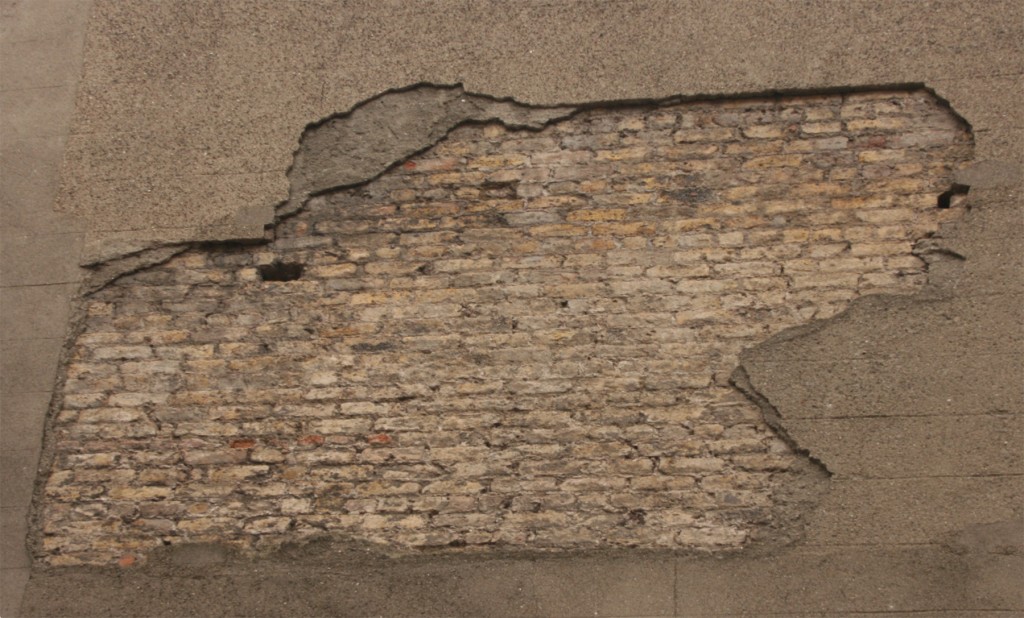 Still not the history, though if I have better luck running into Michael, I'd love to photograph the interior.