The two brick sheds on the campshires at Sir John Rogerson's Quay are still generally identified by their last occupant, B.J. Marine, who moved to Malahide Marina in the mid-2000s. At the time, the motivation company's move was described by B.J. Marine's owner as them being "'evicted' by the Docklands Development Authority from [their] site on the campshire of Sir John Rogerson's Quay so that it could be developed as an amenity area." (The Irish Times, May 31, 2004, p.3)
The properties were passed to NAMA in 2011, and finally, they were bought by Denis O'Brien, who is carrying out "upgrading and refurbishment work before renting the buildings as restaurants or for other retail uses." (The Irish Times, 30 January 2013)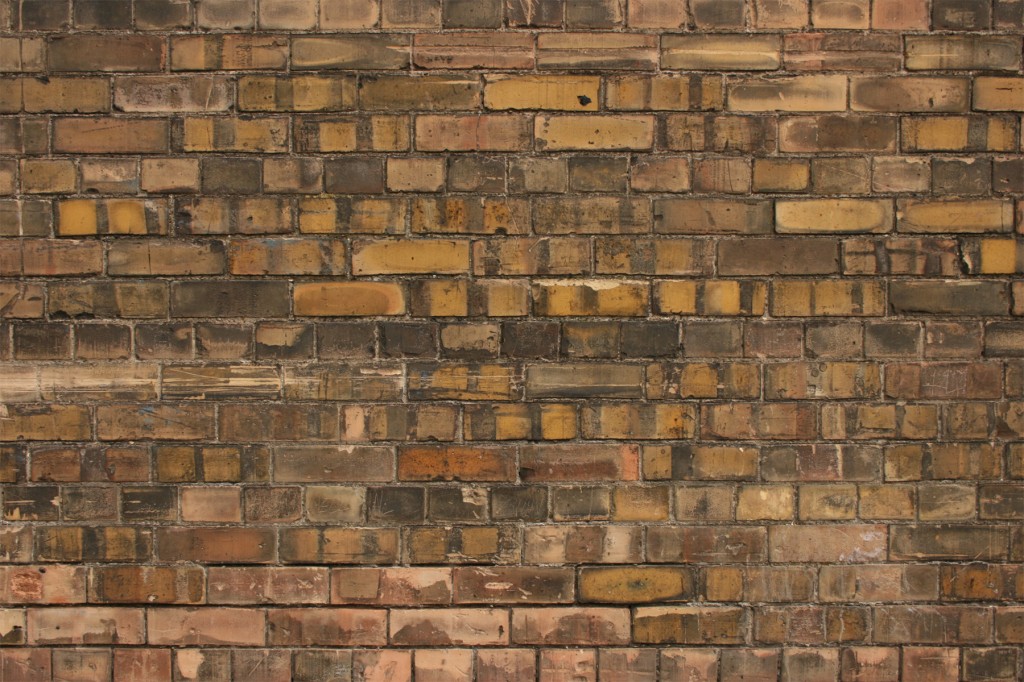 It's wonderful to see the usual sequence of events ending in something other than "maybe someday…?", and the buildings have a really great site, right on the Liffey, at a relatively quiet bit of quay road but close to Grand Canal Dock, with a pretty good cycle path leading down from the city centre.  The river at this point is wide, muting and dominating the noise of the quays, and it's one of my favourite places to be alone and watch the city's moving parts.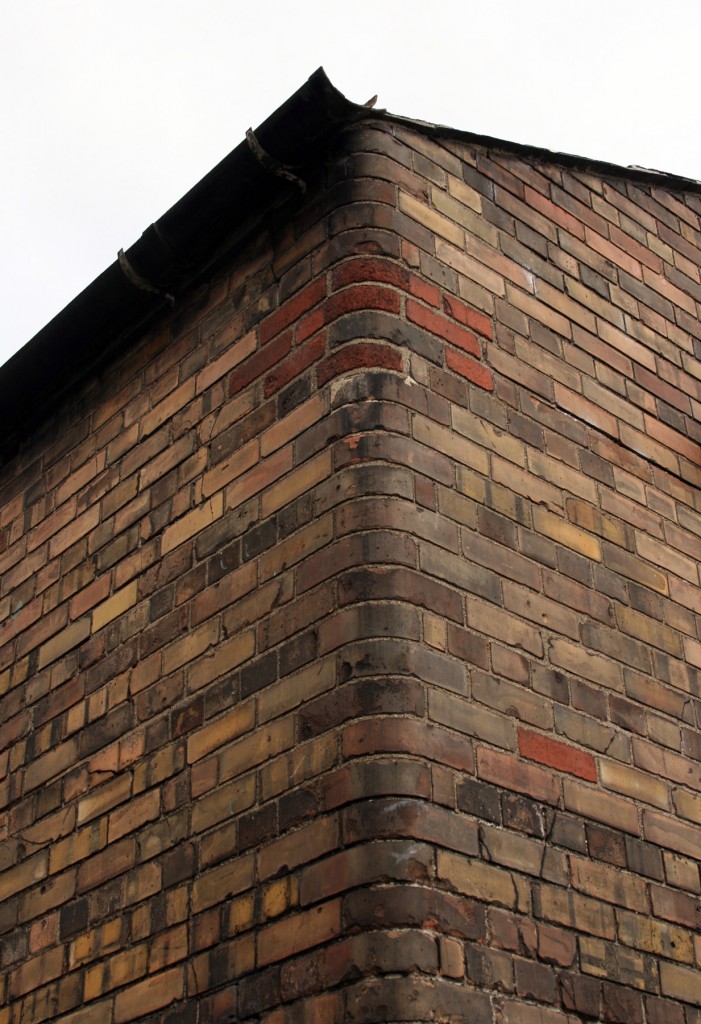 The brick sheds themselves are mesmerising, with more texture and colour and pattern appearing in the walls as you stare at them. Pre-renovation, anyway, they've every imaginable sign of city dirt and damage on them, thousands of texture patches crying out to be photographed, and an odd smooth quality at the rounded corners.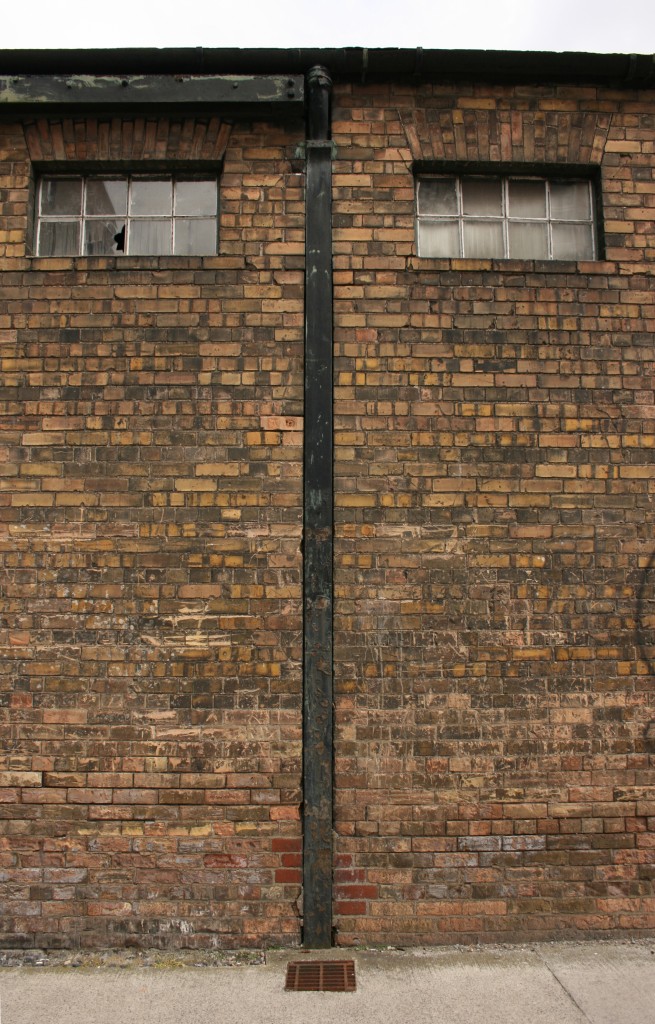 I'm also quite keen on the downpipes recessed into the walls, bracketed in behind the gutters and met by a shore set into the path in front. It's a strikingly elegant move for a big, tough building, and though it's not remotely a match in terms of finesse or sensitivity or flair or the architecture as a whole, the spirit of it reminds me slightly of why Carlo Scarpa's work is so satisfying. It's beautiful, and it's also utterly pragmatic, and feels separate to the passage of time via design trends. I haven't discovered who was responsible for the downpipes, but I'm a fan.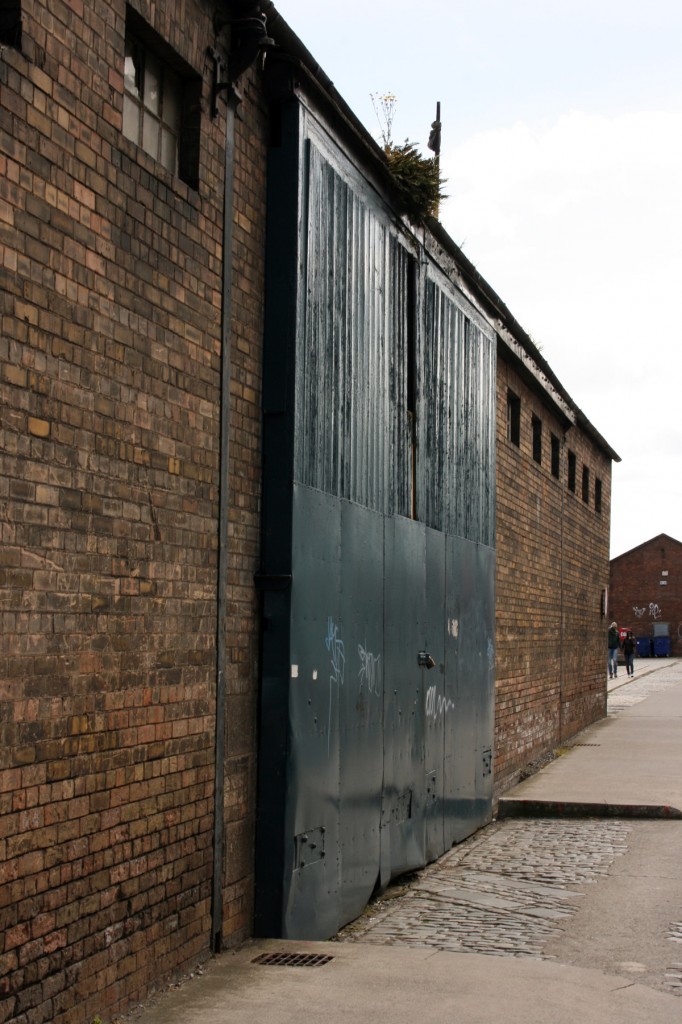 The huge sliding doors in contrast to the  the small, high windows are lovely too, the sort of functionality-based scale in details that makes the docks so exciting for me: great bloody big doors are never not going to be a delight, but great bloody big doors designed to get big things in and out – I'm guessing boats, at least in recent decades – are even better than great bloody big doors for the sake of it.