I'm really excited about this, as I've wanted to expand Built Dublin into a few other formats for a while, and the playful, explorer's map quality you can get with paper seemed ideal for a themed walk around the city.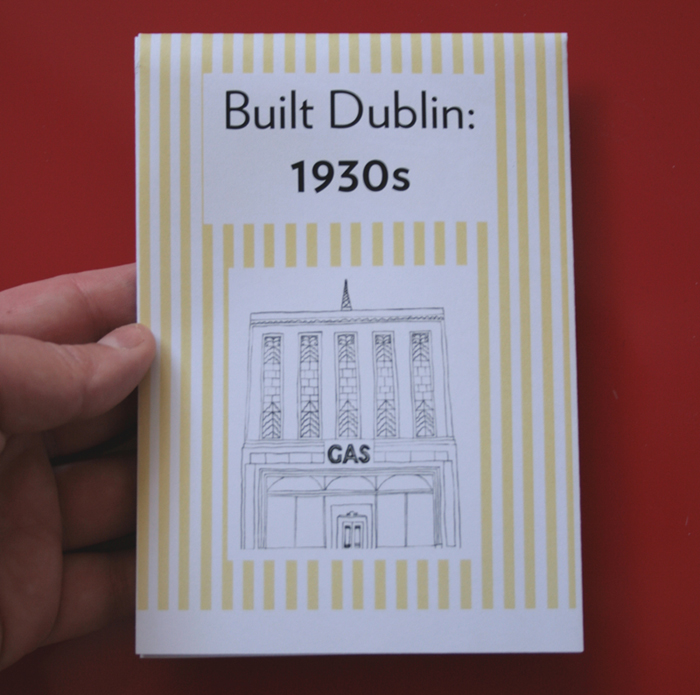 So what is it? A self-guided walking tour around some of Dublin's 1930s-ish* highlights, with eleven stops, and a brief introduction. Prompted by how much I've been enjoying looking at some of Dublin's art deco and earlier modernist buildings, I've chosen a selection in the city centre to tell a larger story, with all new writing (including a couple of previously featured buildings) and hand-drawn illustrations. In the style you will be used to from the blog, it's an appreciation rather than a formal history, ideal for anyone interested in Dublin whether they're very familiar with the city or just getting to know it.
It's printed on both sides of A3 and folds down to A6. They were ready just in time for the Dublin Zine Fair this past weekend, which was lots of fun – thanks to Set Collective for letting me share their space – and if you'd like a copy, you can now order one right here.