The square of blocks around Gray Street and Reginald Street in the Coombe is a particularly lovely section of low-rise 19th century residential Dublin, built by Dublin Artisan Dwellings Company. Right in the centre, there's a copper-domed canopy sheltering a Sacred Heart statue.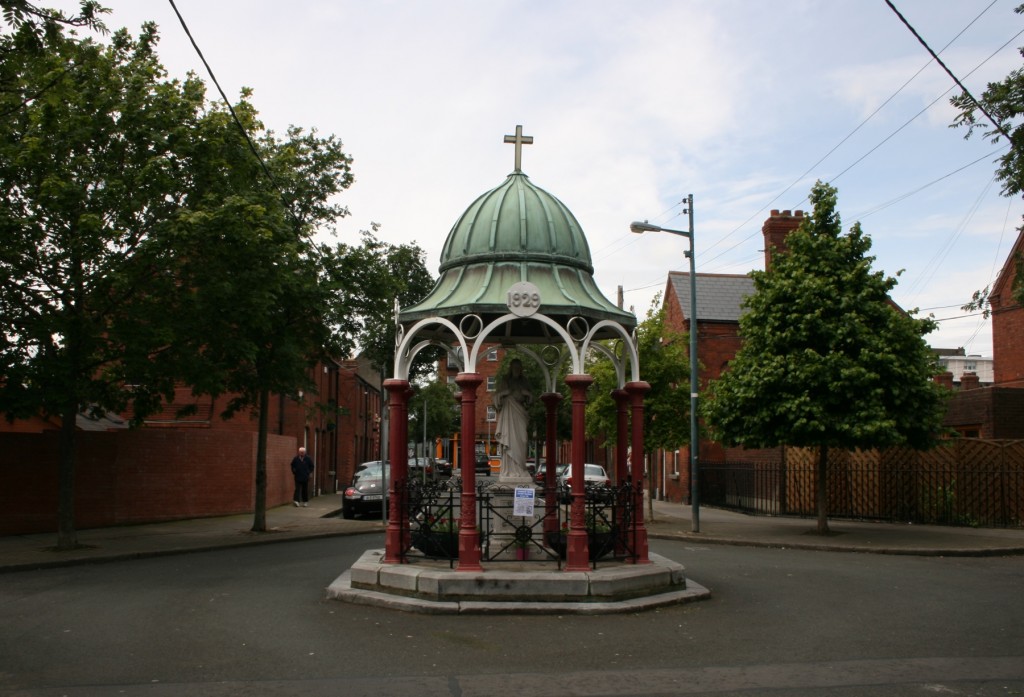 The statue's plinth helpfully records two aspects of its history:
"Erected by the parishioners of St. Catherine's to the glory and honour of God and in commemoration of the Centenary of the Emancipation, 1929″

"Restored to mark the visit of Pope John Paul II to the Liberties 29th Sept. 1975″
However, the octagonal base was built for a previous purpose – a public fountain, funded by Guinness. According to Elgy Gillespie in The Irish Times, "it is supposed to have been a memorial of Queen Victoria's visit to Ireland in 1897 – but it also had the very useful function of water fountain at a time when water was often contaminated and householders filled buckets from dubious wells." (The Irish Times, April 15, 1975, p.10)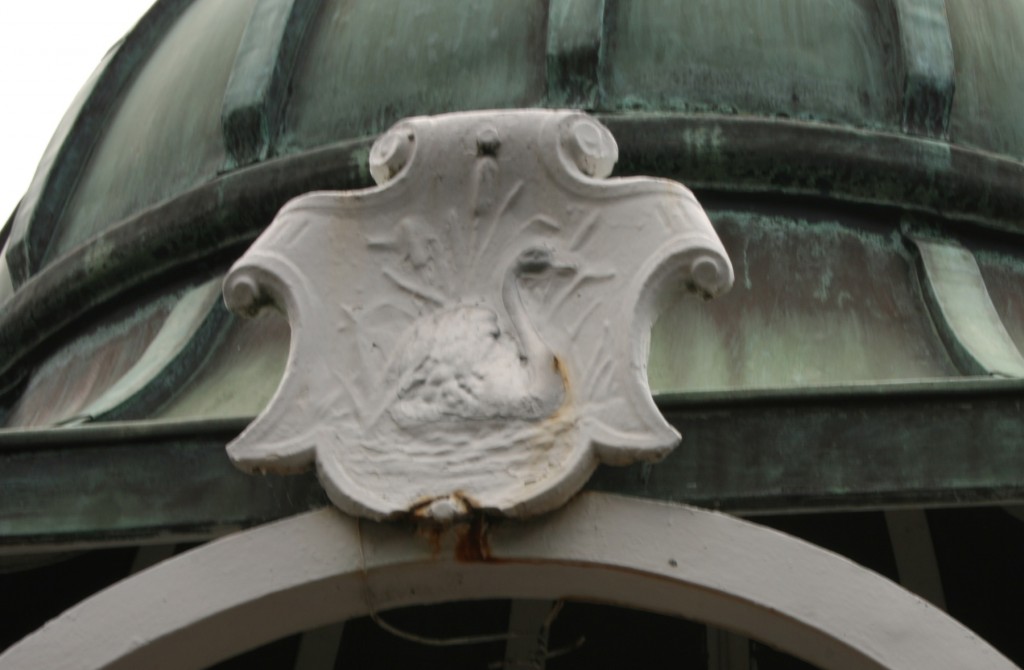 Gillespie also explains the canopy's decorations: "The fountain was trimmed with dolphins and herons to show off its sparkling coolness. Inside was a marble surround; on top was a brass eagle. The delicate tracery of the wrought iron has an identical twin in the Dun laoghaire bandstand. Alas, the eagle was shot off by the Tans." So, that seems to suggest that a canopy dated to the previous use, though Christine Casey's Dublin (p.666!) indicates that the current structure isn't the same one: "Reconstructed after the original was demolished by a lorry." There's no date mentioned for the lorry incident, but it's interesting in terms of the question of public religion and how it would be handled now – I can't imagine it's still in use for nightly Rosary like Gillespie noted in 1975, a tradition that gave it a function for at least some of the local residents, though someone's keeping those plants healthy.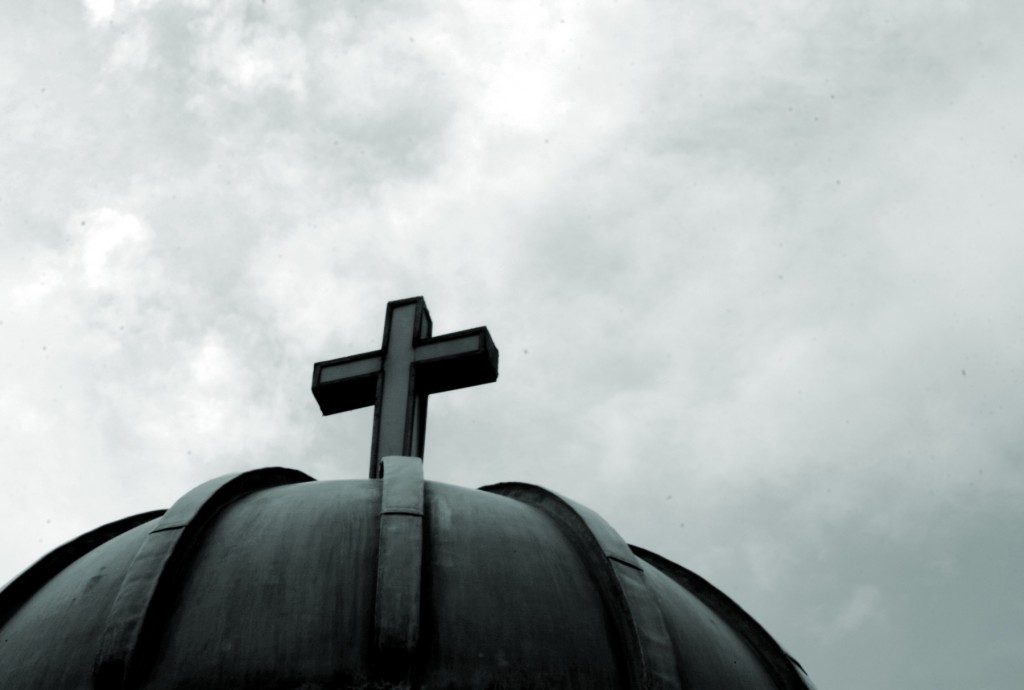 As as object, it's quite pretty – I'm very keen on the main structure, the thick ribs of the dome below the chunky cross, and the cast iron columns' punchy geometric floral pedestals.