Falks' first premises in Dublin was on Exchequer Street, opening in 1947, though the company was established in London in 1881 as Falk, Stadelmann & Co Ltd. They opened their Terenure showrooms in 1990 – one of three Irish retail shops, along with Sutton and Limerick – and they went into liquidation in 2011, leaving the unit empty.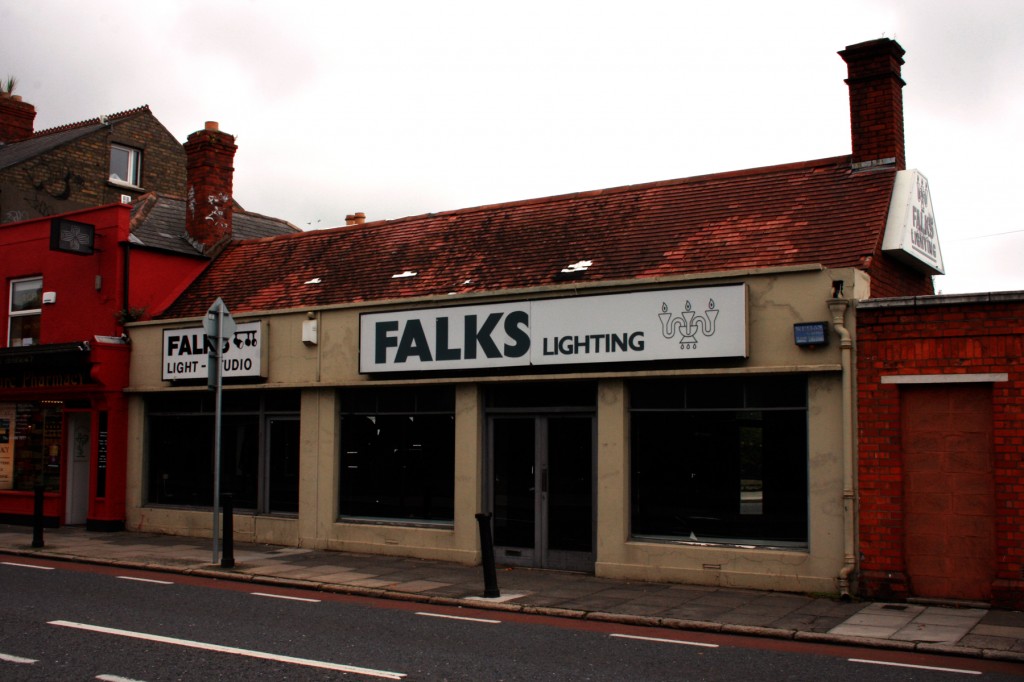 The signage at Falks does a lot of things wrong: it's in blocks stuck on the front of the building instead of being integrated or continuous, the lettering is gigantic, the fascia (signboard) is much deeper than its neighbours, and have you noticed the gable yet?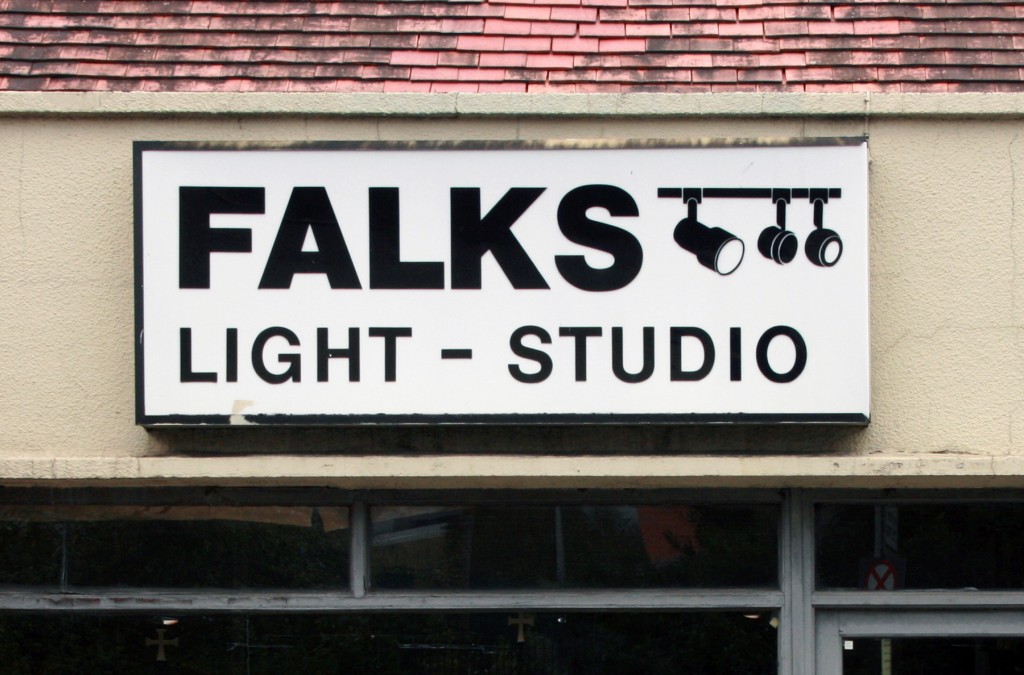 In spite of this, I think it's great and I'll be sad when it eventually goes. The gable sign is ridiculous to the point of being charming (a bit like The Hill's), especially with the top lopped off. It's the boldness of the lettering and the icons that's really selling it, with the giant electric candelabra (or possibly a sensibly-sized chandelier?) on the right, and the rail of spotlights on the left. 'LIGHT – STUDIO' is such a stark phrase too, and there's the same sort of utilitarian intrigue for me as in packaging on old photographic film or Solus lightbulbs.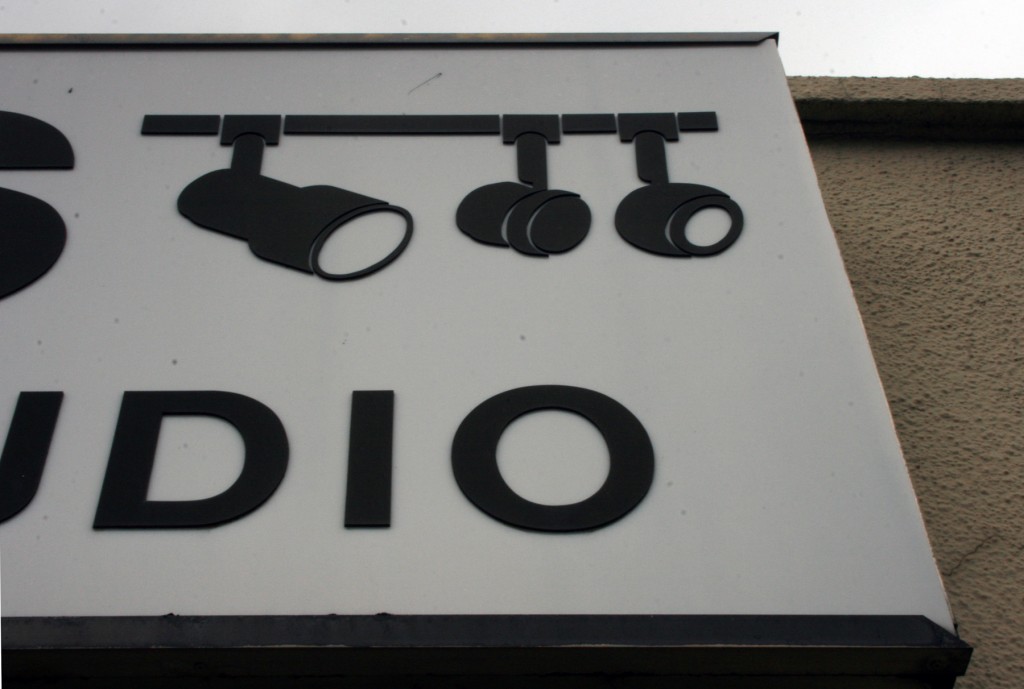 However questionable its integration with the streetscape might be, and being a single-storey standalone at the end of the row mitigates that a bit, Falks deserve a parade for choosing such great illustrations. The forms are simple, but there's a huge amount of character packed in to the representation of these ordinary objects.