This is one of the most lovely shopfronts in Dublin, but if you're not in the market for bibles or related gifts, it might not be a place you've stopped to admire the windows.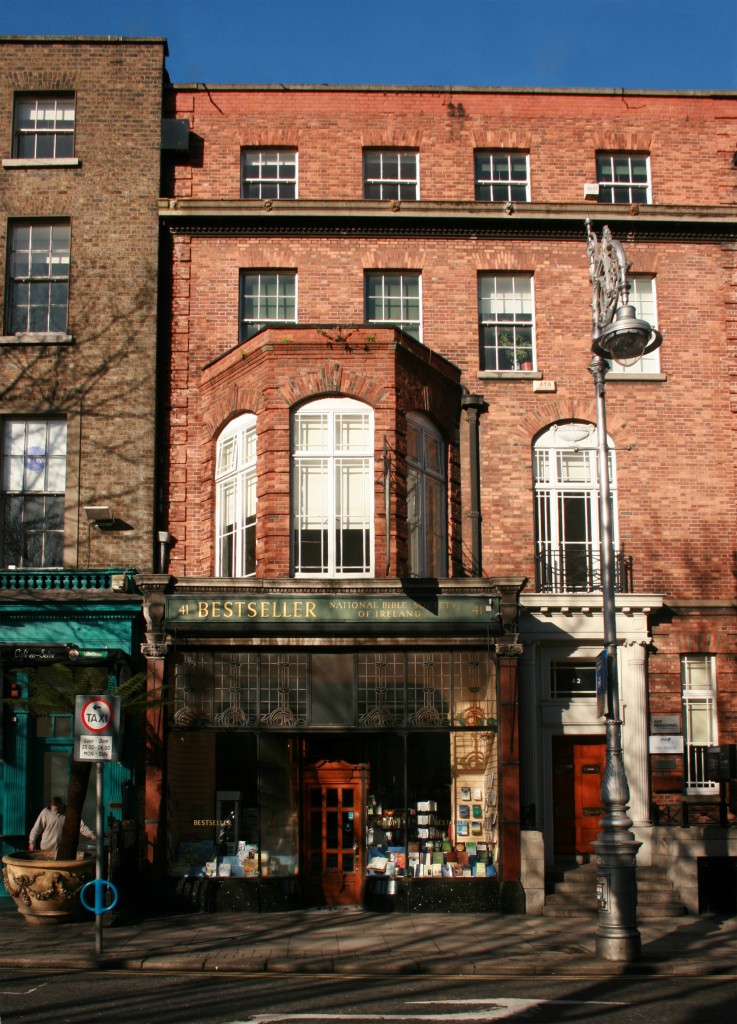 41 Dawson Street is home to the National Bible Society of Ireland and their bookshop, Bestseller. G.P. Beater made alterations to the building in the 1920s for the Hibernian Bible Society, so the tenants have a long history with the building.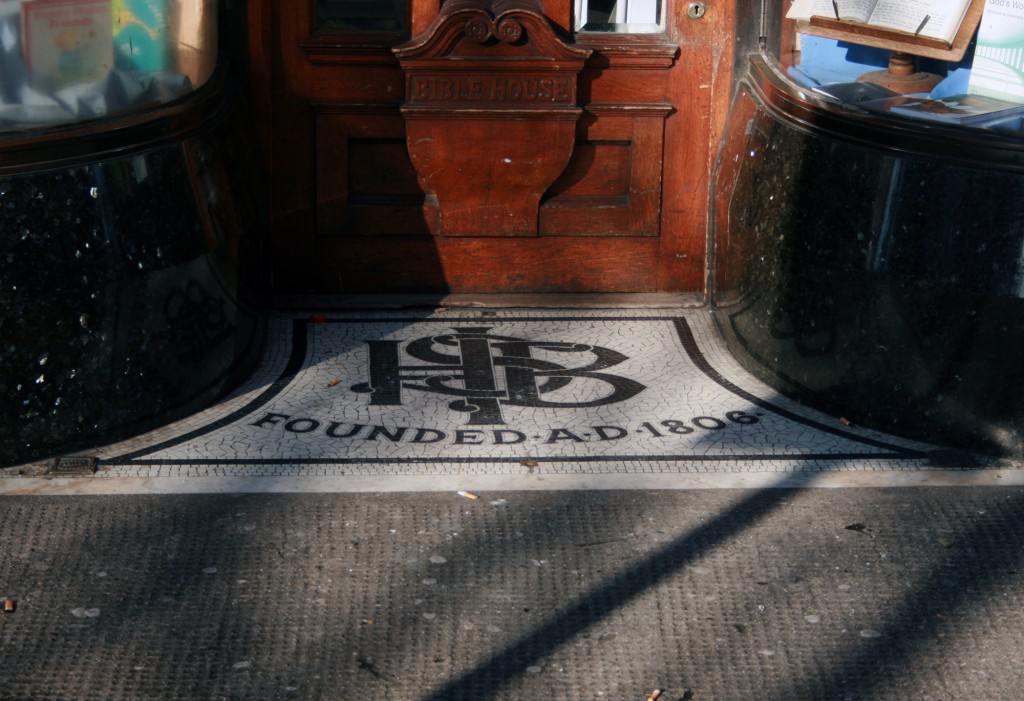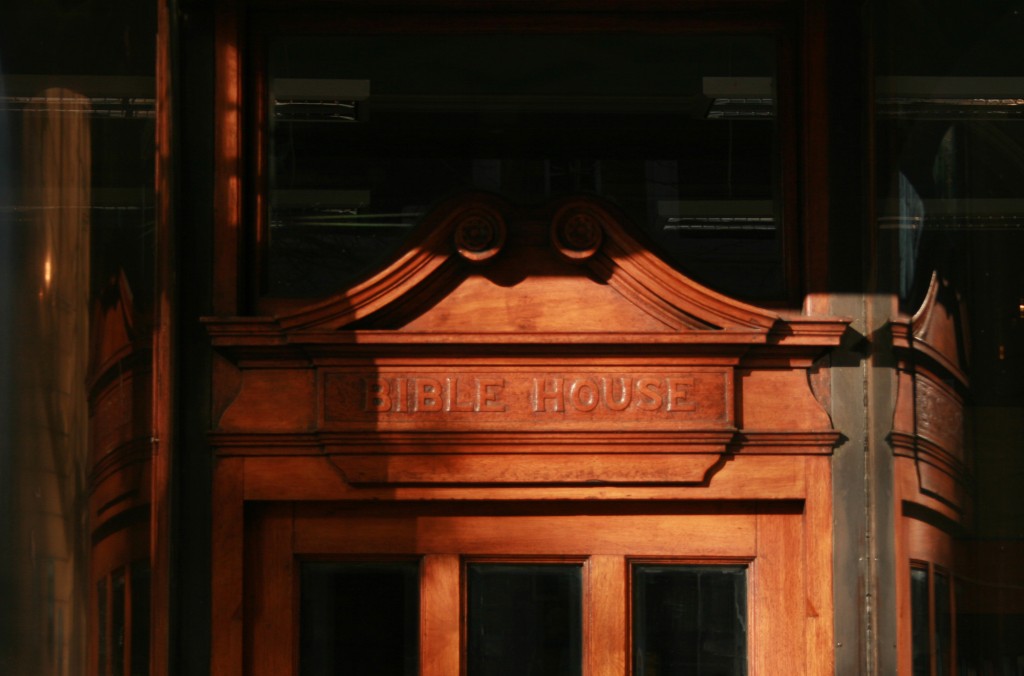 The two central panes of the window curve inwards to make a recessed entrance, where there's a mosaic monogram for the Society set into the paving like a welcome mat. 'Bible House' is carved into the door's surround, naming the building, and it's one of the little details I'd missed before I stopped right outside. Up above the entrance, there's stained glass with an art nouveau influence to it, throwing colour down on the window display when the sun shines through.