The former Knowles Electrical premises on George's Street Lower makes a strong mark on the corner, with a 45-degree chamfer creating a plane for the shop entrance, and the door itself set back further. The ground floor openings are relatively generous compared to those on the first floor, allowing for display to both George's Street Lower and Wellington Street.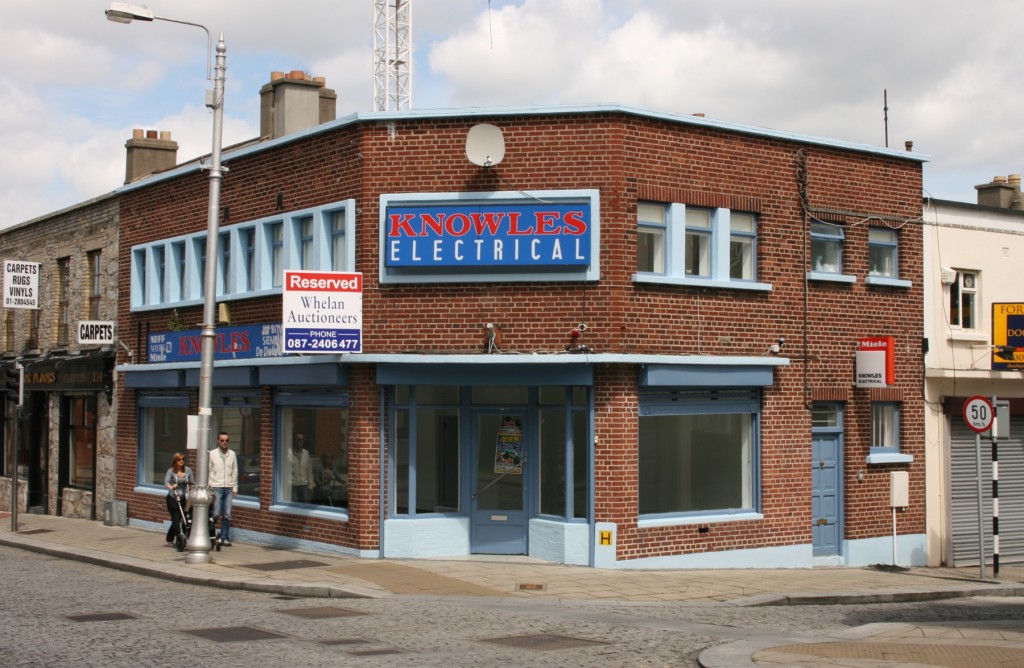 There are plenty of classified ads for white goods in the late 1970s and early 1980s, but it's not terribly clear when Knowles' opened or whether the present building existed for a previous purpose, and we are missing an architect – Dun Laoghaire veterans, please let me know! I'd take a rough guess at the early 1950s for the building, though with a very, very wide confidence interval (+/- 12 years?) given the lack of information. However, there was certainly an electrical shop on Lower George's Street in 1966, owned by W. J. Knowles, whether in the same building or a previous incarnation:
"A building contractor escaped serious injury yesterday morning when his clothes caught fire in a Dun Laoghaire electrical shop, which was considerably damaged by an explosion and fire. The explosion took place when chemicals became ignited on the floor of the shop at Lower George's Street, owned by Mr. W.J. Knowles. The front window was shattered in the blast."

– 'Explosion in Dun Laoghaire Shop', The Irish Times, January 25 1966, p.8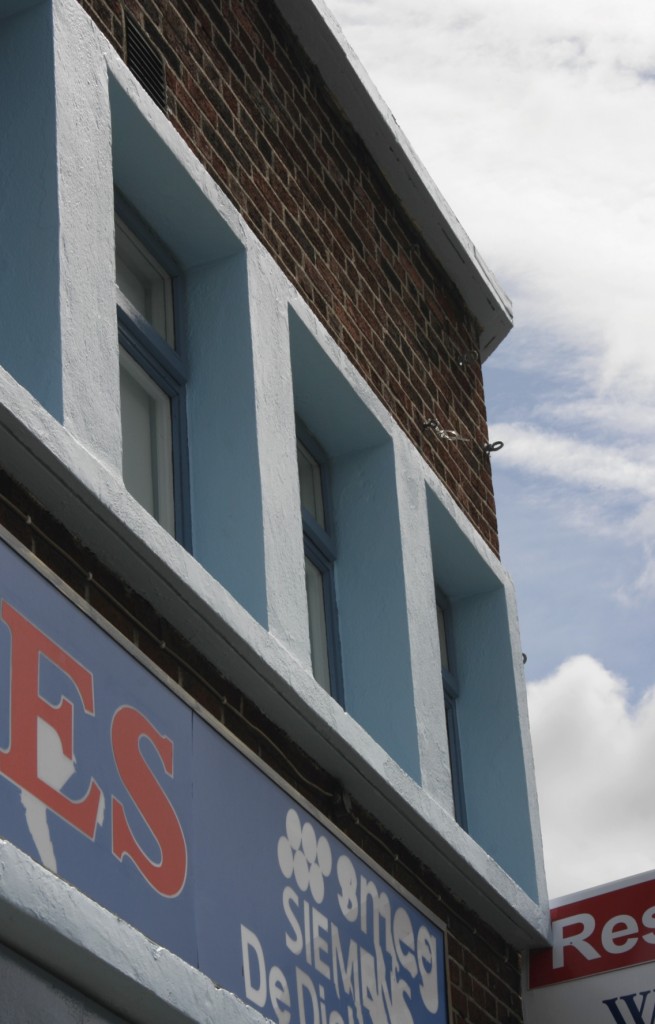 On the upper storey, the smaller windows are unified by a thick concrete frame on George's Street, and separated but unframed to Wellinton Street. Above, you can see a recessed line beneath the sill on the concrete frame, providing a drip profile to direct water runoff. There's another frame for the sign on the corner plane. Above the ground floor windows, a continuous concrete strip wraps the corner and curves out to form a shallow canopy for the entrance.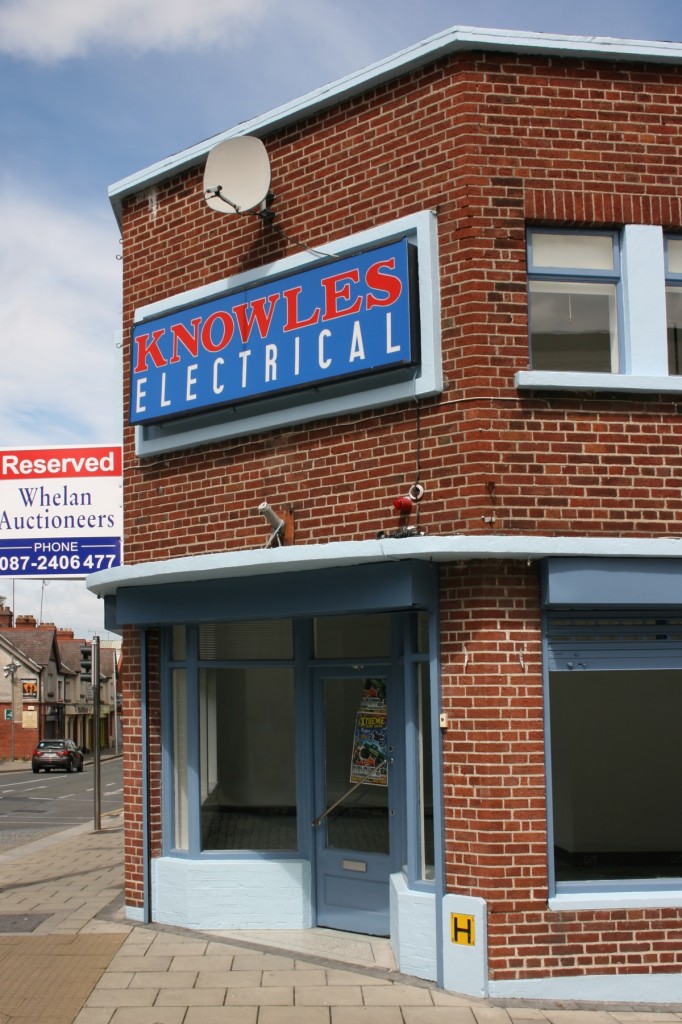 For me, it's an attractive (though quite ordinary) building for two reasons. There's the pale blue against the very bright orange, hitting a slightly wonky complementary colour pairing that's quite satisfying. Then, there's the chamfered corner. You can also see on the facing unit across Wellington Street, though the neighbour has a much more traditional style from the sign board to the proportions of the openings and the corner is a little de-emphasised by the projecting window on the upper storey filling it out. The 25″ Ordnance Survey map (from the series produced between 1888-1913) shows a building on the neighbour's corner with the chamfered form, and nothing (other than the end of a domestic terrace on Wellington Street) on the Knowles site, so it's quite possible the later shop picked up the corner form from across the street.