I've been paying more attention to lamp posts recently, trying to be consciously aware of what's where, and it's revealing a more varied selection than I'd noticed before. Street lighting turns out to be a very particular world, with the same risks of misidentification or mistaking the common for rare that you might get with bird-watching, only the birds here can have all their parts replaced and matched up with entirely different things as lighting technology or Council/Corporation improvements see fit.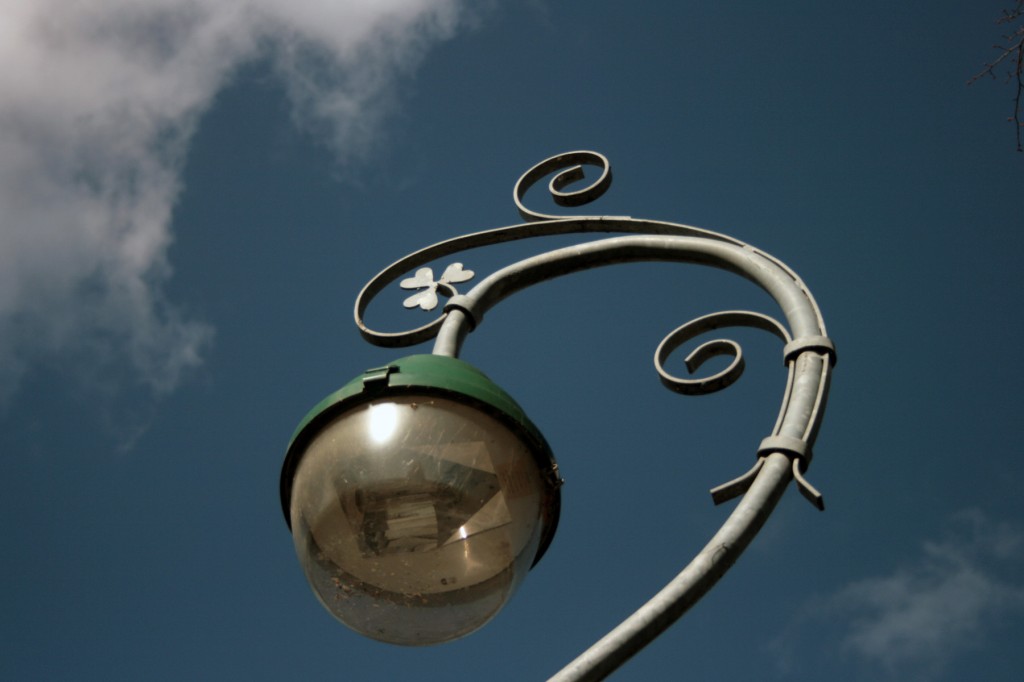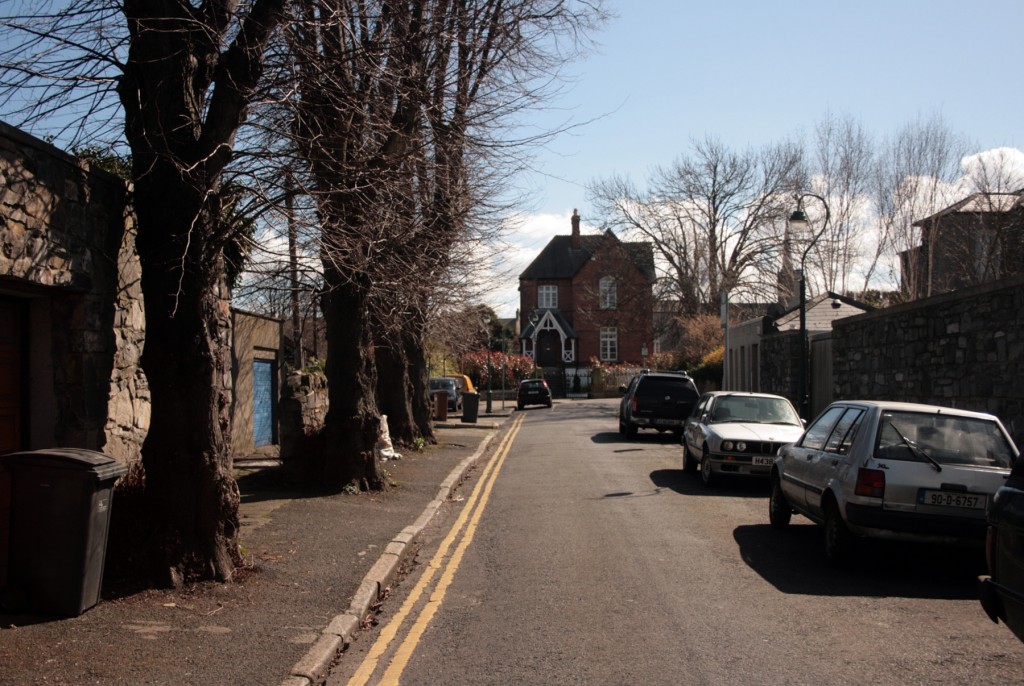 I'm particularly enjoying the shamrocks, with the same quotidian appeal as the Pearse Street gutters and a nice framing within the curve of the bracket. This is where the identification gets a little risky, though – this wonderful Archiseek thread includes scans from Derry O'Connell's Antique Pavement: Illustrated Guide to Dublin's Street Furniture, and the 1915 style on p.19 looks familiar at the bracket until you notice the standard doesn't have the spiral motif, and most of them do have the cross-bar at the head, and the base is wider, and… I have ordered a used copy of Antique Pavement for the Built Dublin library, and will just risk "early to mid 20th century, maybe?" on this one.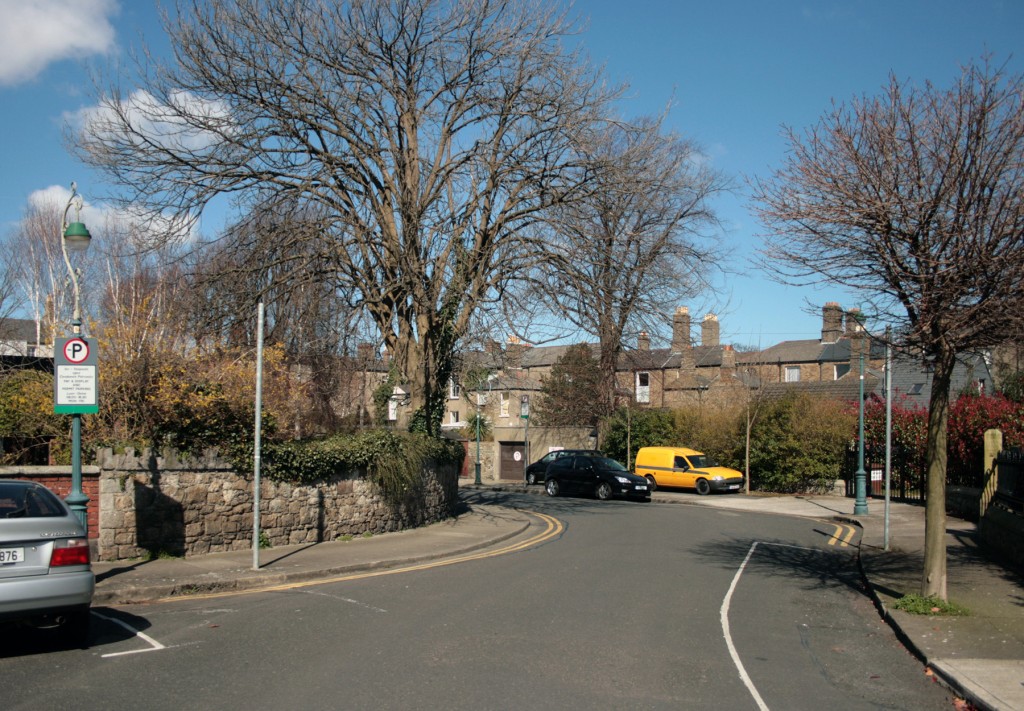 The cluster at the bend in Cambridge Road are very attractive, inheriting some of the street's character – the road kinks in deference to Cambridge House, and the trees and interrupted views give a bit of a sense of discovery and interest, even if you're walking it regularly or sitting stuck in traffic.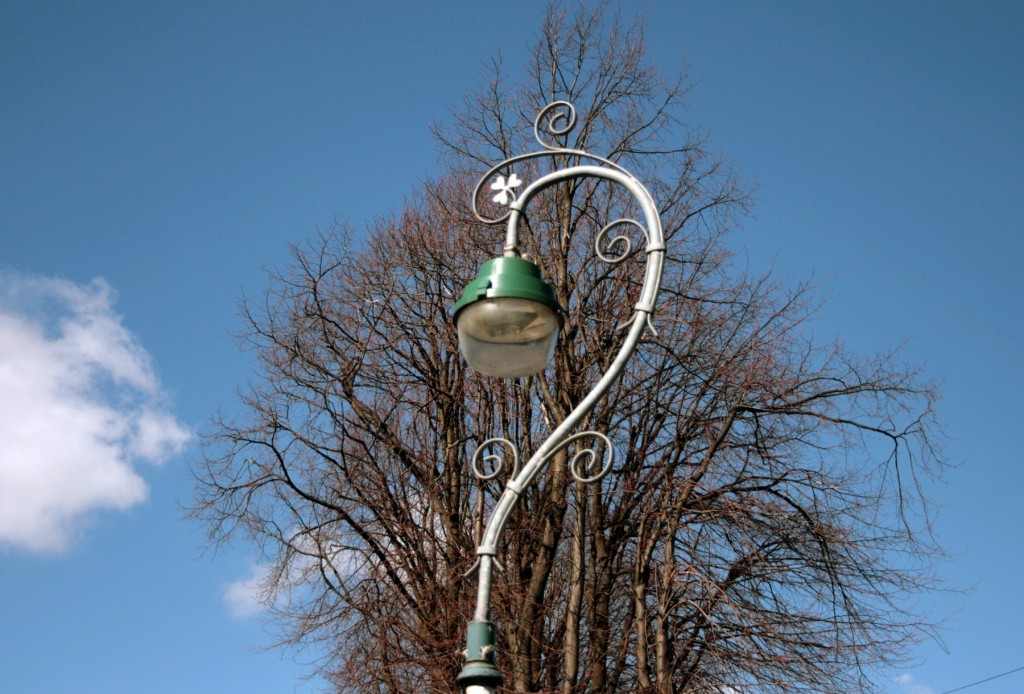 Looking closer at the bracket, I'm curious about the material. Unless it's a reproduction, it seems like it must be cast iron, but the structure suggests welded and clamped joints rather than a cast piece. (As ever, corrections and further information sent to builtdublin@gmail.com will be given full credit, so please correct my ignorance!)
The shamrock itself is flat and mounted on a perpendicular flat stem, and this small depth from the surface of the surrounding curls makes it read as stark and delicate. The curve on the stem looks almost springy, with the band just beneath seeming like it's been clipped in place. It's most successful in silhouette, when you can't see how many parts are involved, but the additive quality of it up close is even more interesting to me.