No matter how you feel about Santiago Calatrava's Samuel Beckett Bridge, the big white recumbent harp is likely to draw your attention away from its quaysides. Along with Calatrava, the project involved Hollandia, Graham, Hollandia Graham Joint Ventures, Roughan & O'Donovan, and Dublin City Council as client and engineer, amongst others.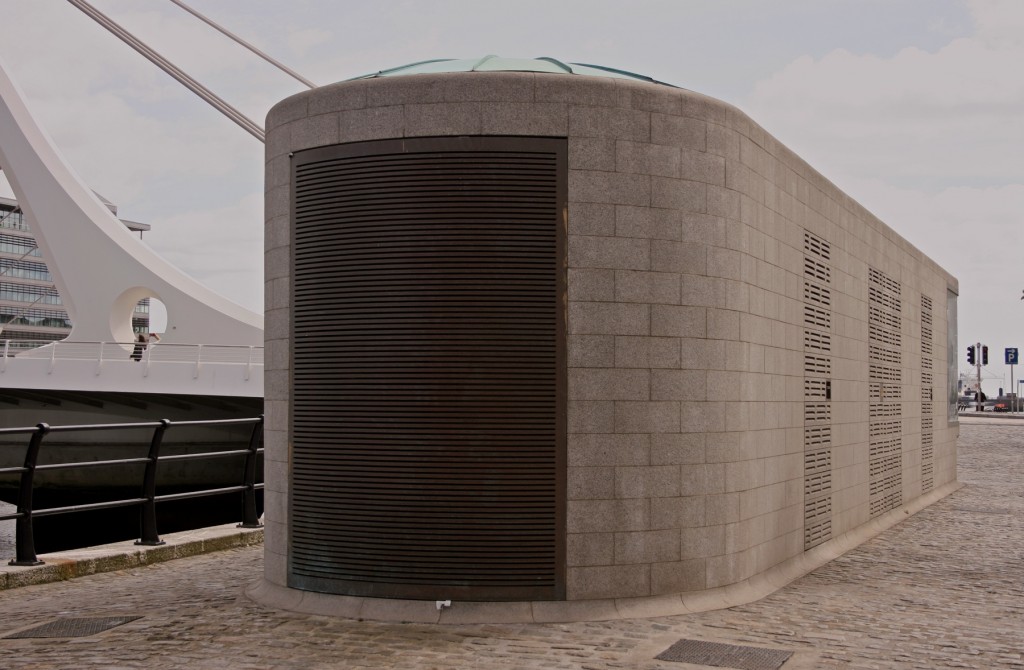 At the southern end, the control room's granite cladding acts as further camouflage against the paving and cobbles on the quay. It's not explicitly clear who was responsible for this small building – possibly, just possibly, the engineers had enough on their minds and enough people to credit – but it's quite a nice one. The plan is a long capsule shape, and the bridge end is glazed, projecting slightly below the curved window. Along the sides and at the opposite end, it appears there's an emphasis on ventilation.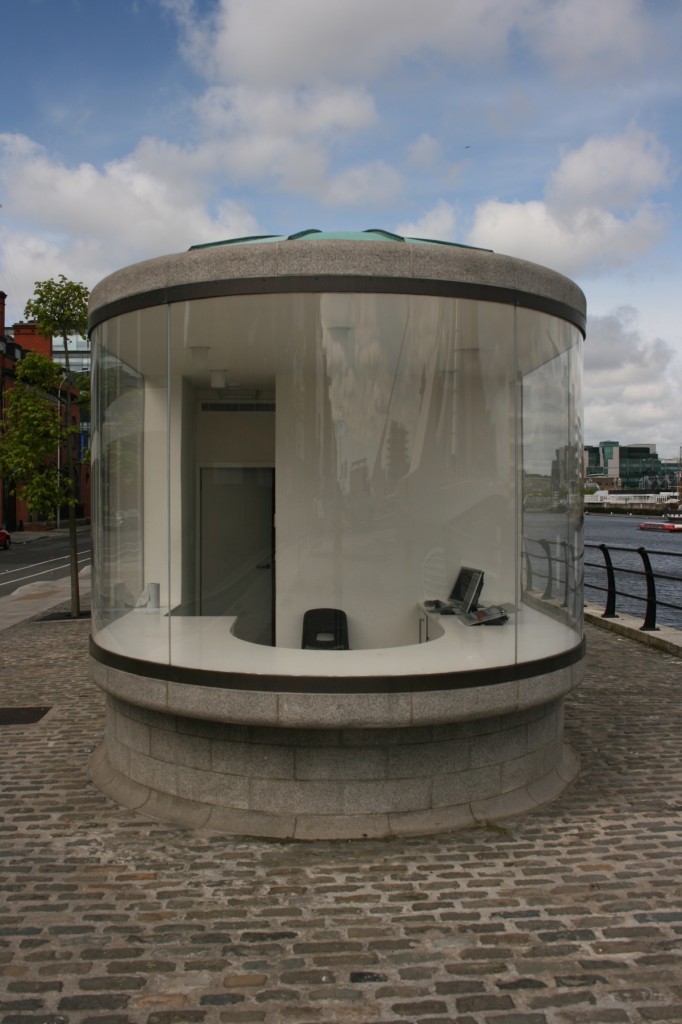 You can just about see the copper cladding on the roof, making an aerial view more dramatic than the stone-against-stone elevation in context. One detail I'd love to see from inside is how the door cladding works – it looks like it's granite with cut-out ventilation slots, though the stone also looks fairly thin.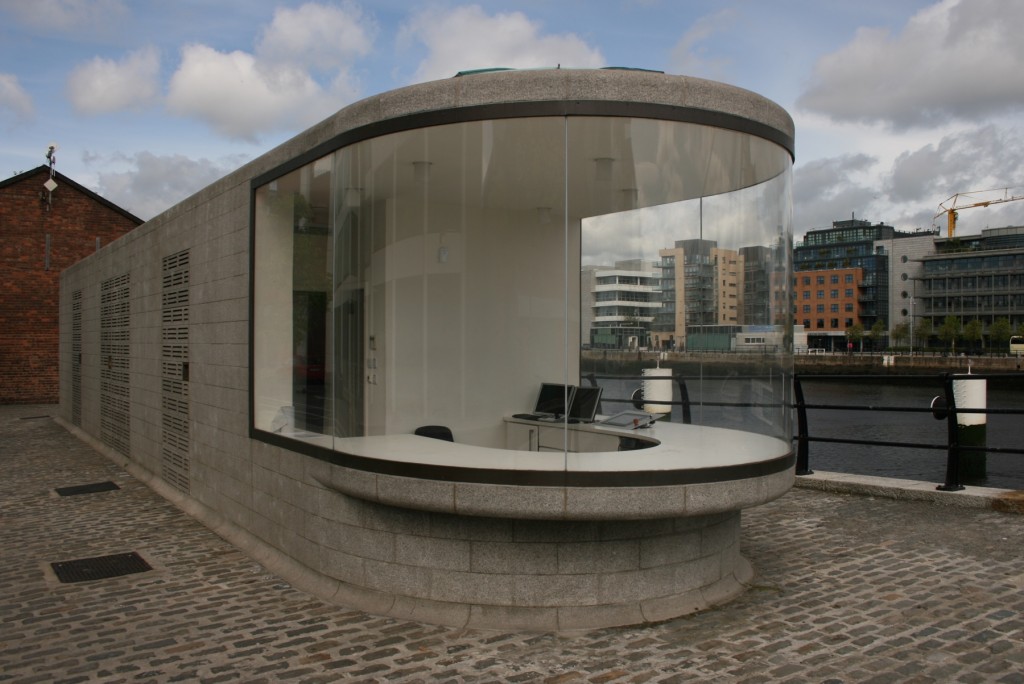 It must be an incredible place from which to see the bridge and the port, sitting sheltered from the wind along the quays and isolated from the traffic sounds. Probably not terribly restful, as the room controls the bridge when it needs to be rotated 90 degrees (rotating about the main pier, towards the port to the east) to allow for shipping traffic, and is connected to the hydraulic rotating mechanism in the main pier via ducts along the river bed.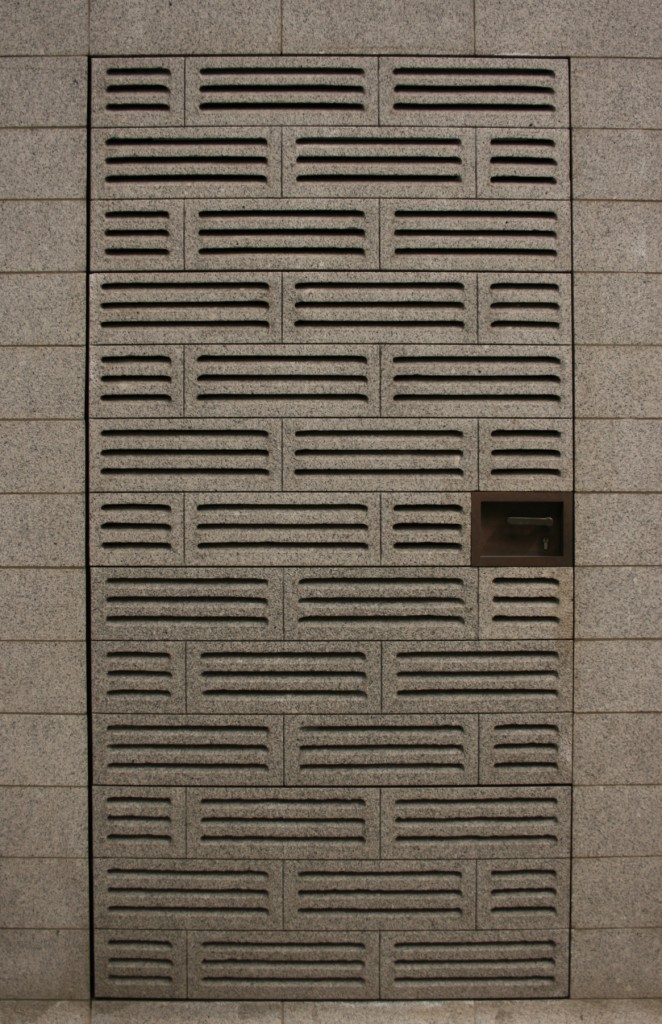 If you're curious, I totally recommend this PDF  from Bridge Engineering, in the Proceedings of the (British) Institute of Civil Engineers (vol 164, issue BE3, pp.133-144), which is thoroughly readable and has some nice photographs of cofferdams and drawings of the structure. Interesting and humbling, as bridge engineer should be, and reminding me of Mr. Bindon Blood Stoney's much earlier work in this part of the city.