Just before Harrington Street turns into South Circular Road, there's a series of four houses with distinctive oriel windows. It would be fair to note that the row along this block is anything but regular: the parapet heights vary by as much as a whole storey, some of the houses are entered at first-floor level while others (at the eastern end) are just a half-level above ground, and there's a mansard roof on the house at the western end. All the same, these four stand out as a set.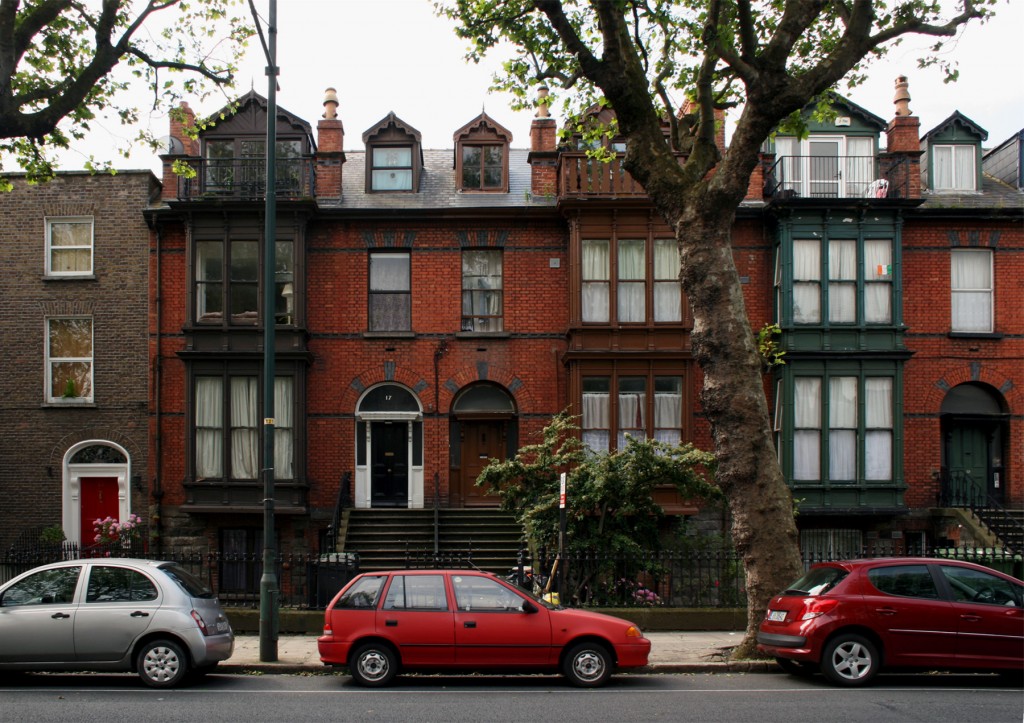 It's a strange thing. Often, looking into a small detail of a building leads to a cascade of information after a bit of work. This is the opposite: these houses are well-known enough to be useful in giving directions, but so far, nothing more.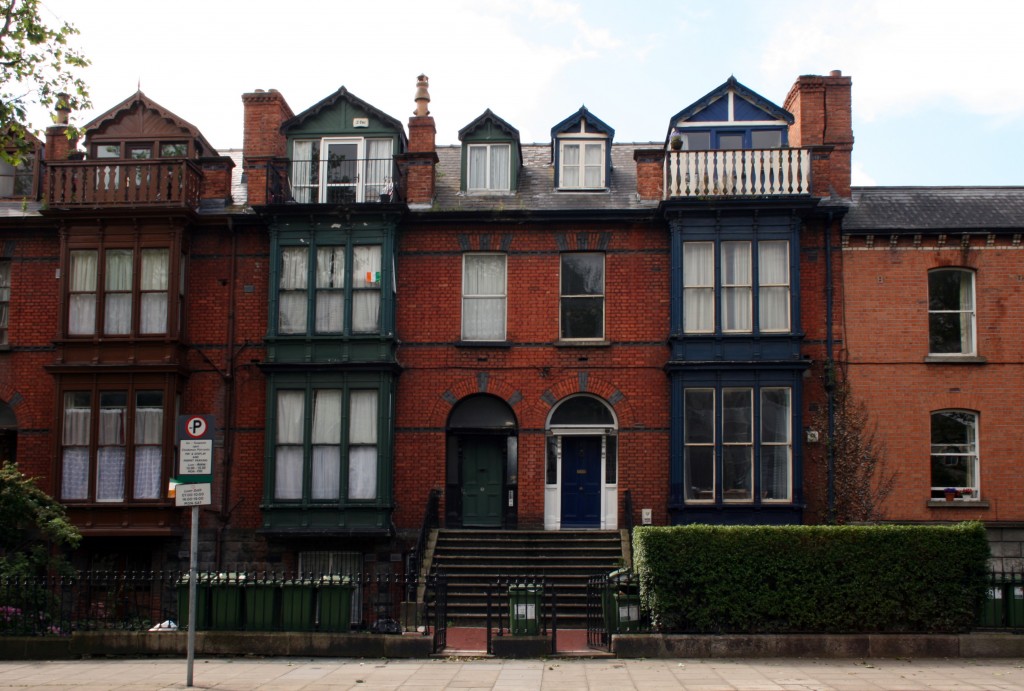 Each of the four has a two-storey timber-clad oriel window, with a further timber window set back behind railings at attic level. The oriel window provides a wider view and a bit more light than your ordinary sash window, but here, I think they do another thing by breaking up the buildings into vertical strips. As a group, the houses have always felt properly urban, a grown-up city building, and I think it's this illusion of density – we get to imagine a real city like San Francisco or New York with urban housing like this, rather than the common-or-garden typologies we're taking for granted in a real city like Dublin. Along the roof, timber dormer windows pop up, adding more complexity to their silhouette relative to the neighbours.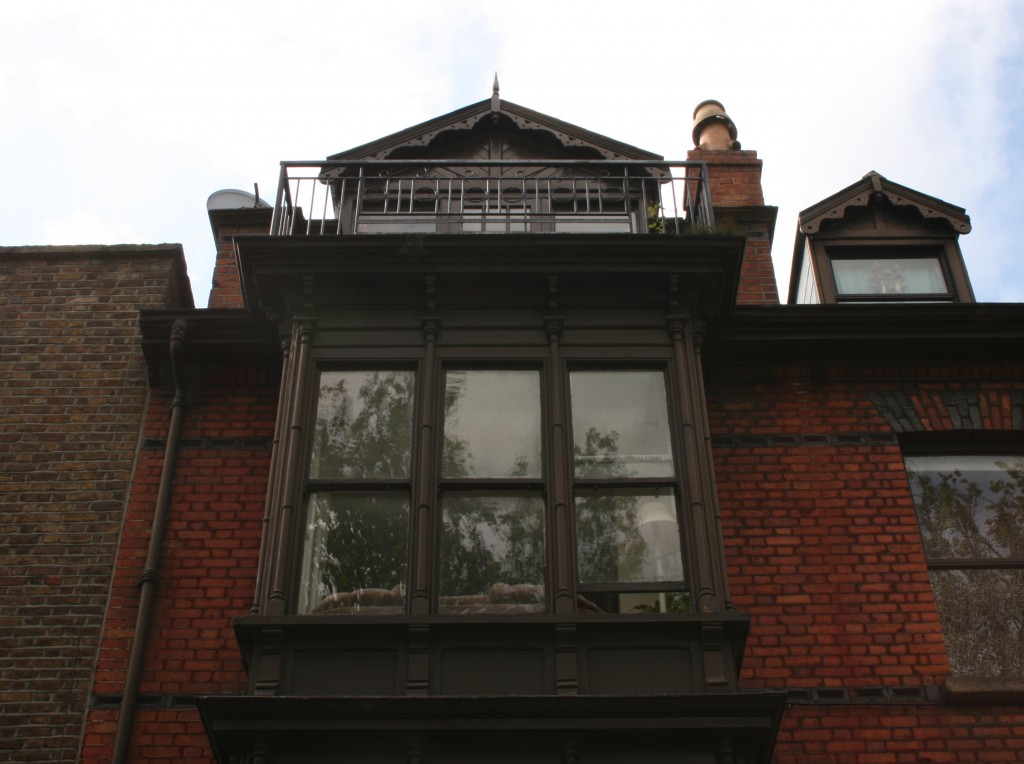 The repetition and colours (dark brown, light brown, dark blue, dark green) making them into a set is quite appealing, too. Trawling through the newspaper archives, it appears that most of them have been divided into flats for decades, with at least one (no. 19) having also incorporated offices before the 1960s. They're still rented as flats today, making them relatively feasible for those of us daydreaming about sitting on their mad urban steps and looking out their mad urban windows, though it's probably not the best area if you're looking for value for money.