Between developments in lighting technologies and changes in street furniture models, Dublin's streets have gone through many lamp post styles. They're certainly not all still represented around the city, but once you start to pay attention, you might notice a greater variety in style than you'd expect.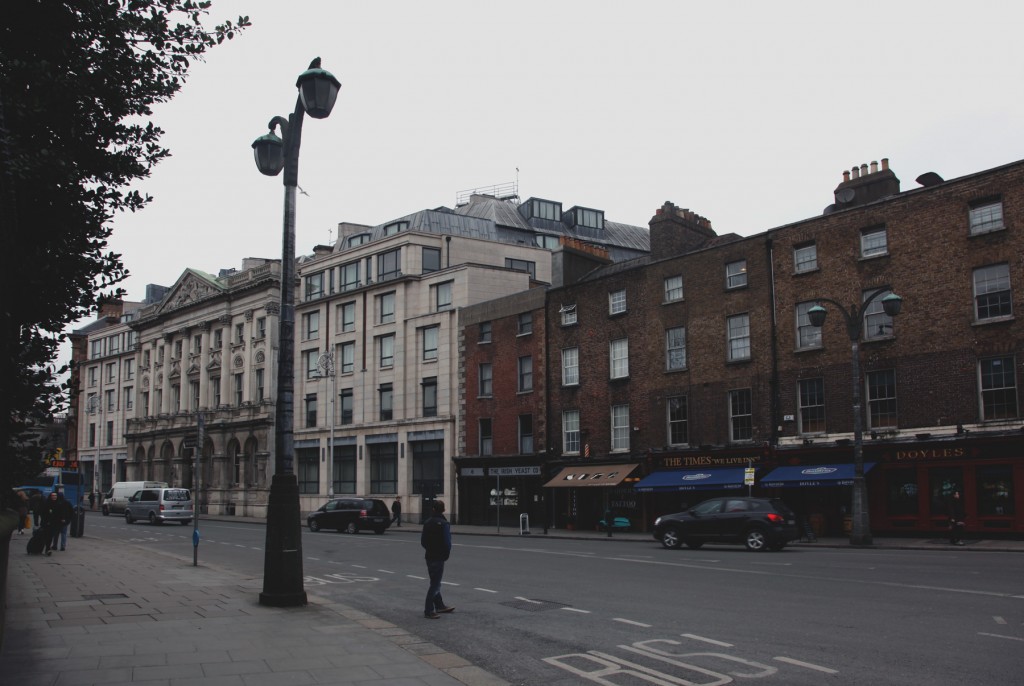 On College Street, these gorgeous brown concrete lamp posts have lasted since the late 1930s. I think there are three of them, with the pair opposite Doyle's and another further along by the college wall, though I may be forgetting others.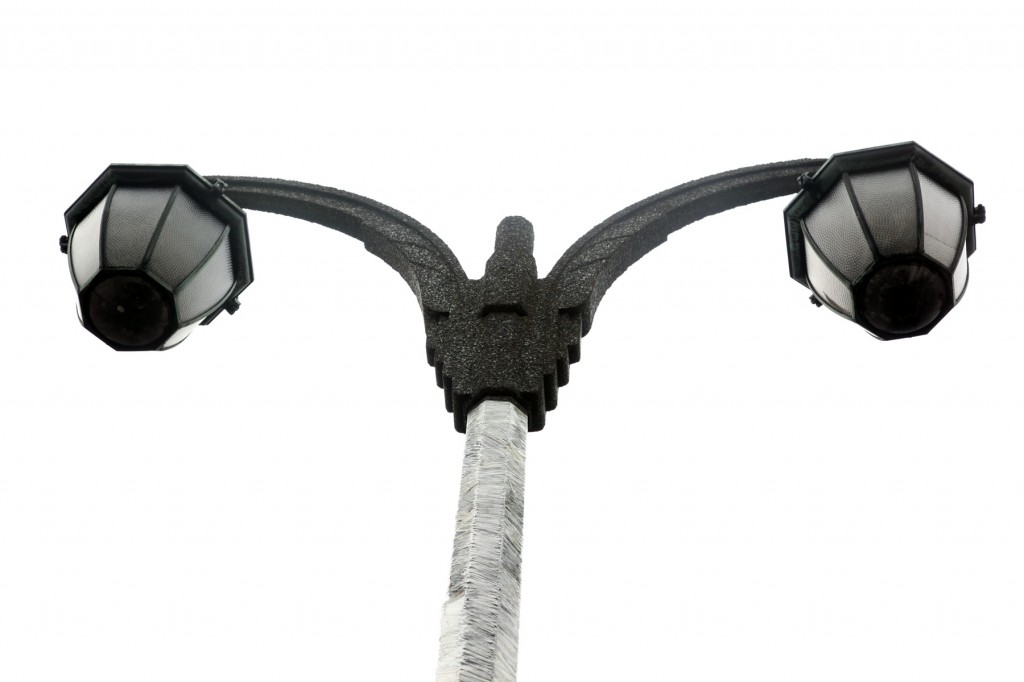 They consist of a tapering post rising from a wider base, meeting a double-headed bracket at the neck, and splitting to hold two lanterns. I particularly like the bracket, a dark greyish brown flecked with aggregate, stepping up symmetrically in an art deco style, and branching into thin arms. The lanterns sit like they're hooked on and suspended rather than being a light-on-a-stick, and it's an elegant effect.
There's an illustrated history of the lamp posts of O'Connell Street on the Archiseek forum, indicating that there were about 70 concrete posts of this style in Dublin, with approximately 32 on O'Connell Street (plus a nice variant for Nelson's Pillar).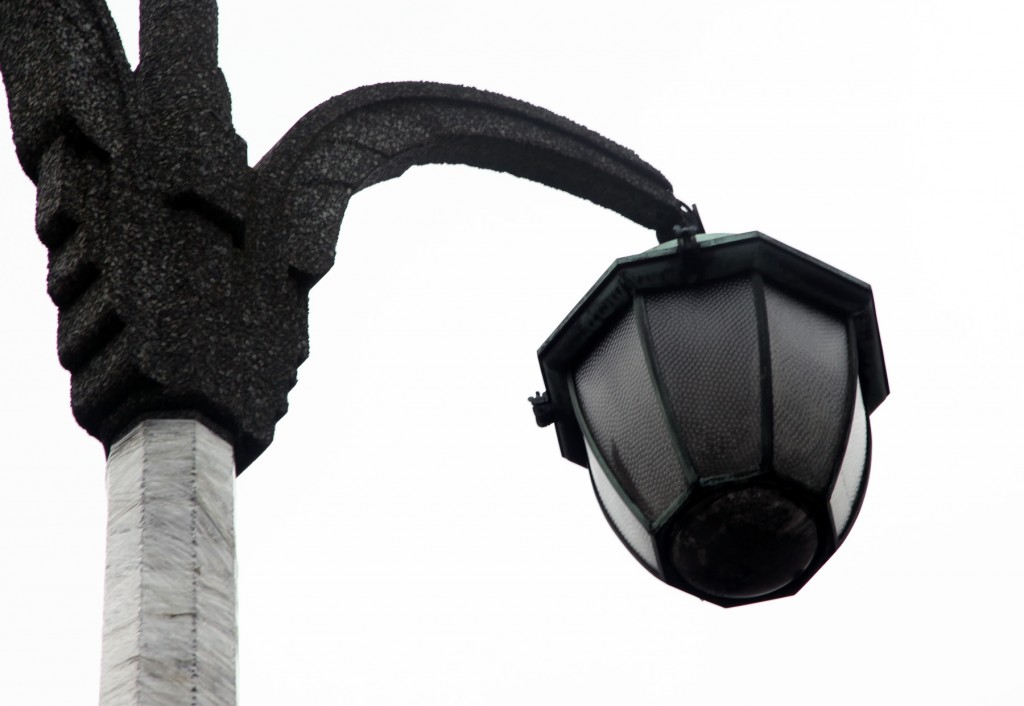 Simon Cornwell, a street lighting enthusiast – colour me delighted to discover there is such a thing! – identifies this lamp post as being made by Sofrapel in France, with the lanterns ('the Dublin lantern') by Holophane, and he shows an example of the same lantern on a cast-iron post and bracket in Merrion Square.