The inner basin at Grand Canal Dock is the smaller and quieter of the two, and the limited amount of open space around its perimeter make it feel much more enclosed. There's a nice intimacy to this, and there's plenty of interest in the buildings forming the edge.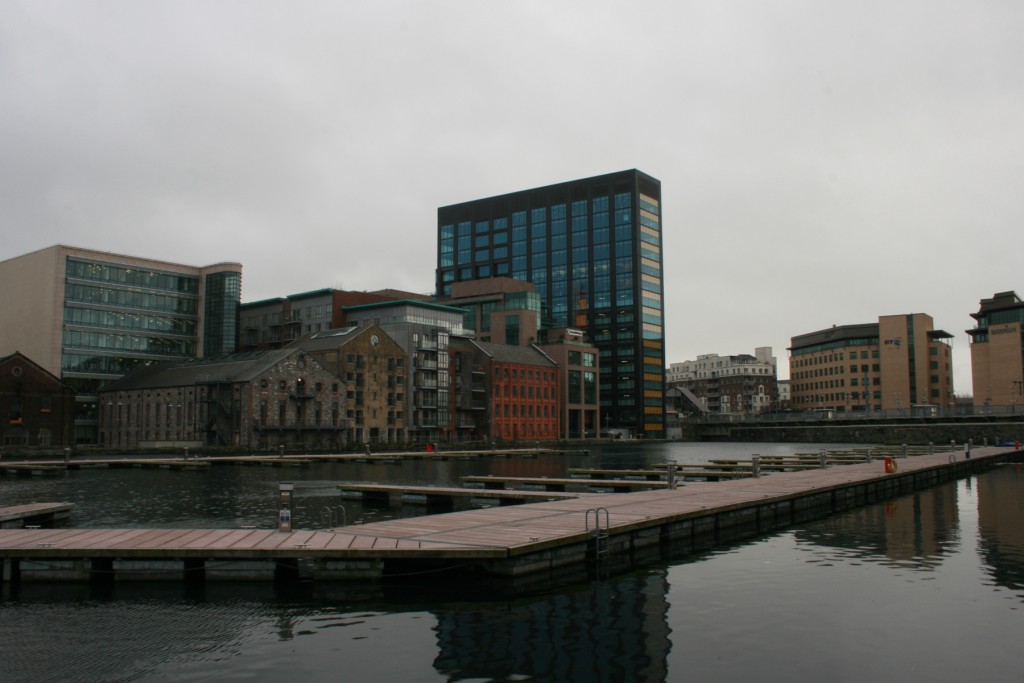 Like its bigger sibling to the east, the inner basin was cut from reclaimed land, linking the inland waterway of the Grand Canal all the way from the Shannon to the Liffey. The land reclamation project ran from 1717 to 1796, and Ringsend developed as a base of dockside industry, with glass bottle making, coal manufacturing, and milling among the activities.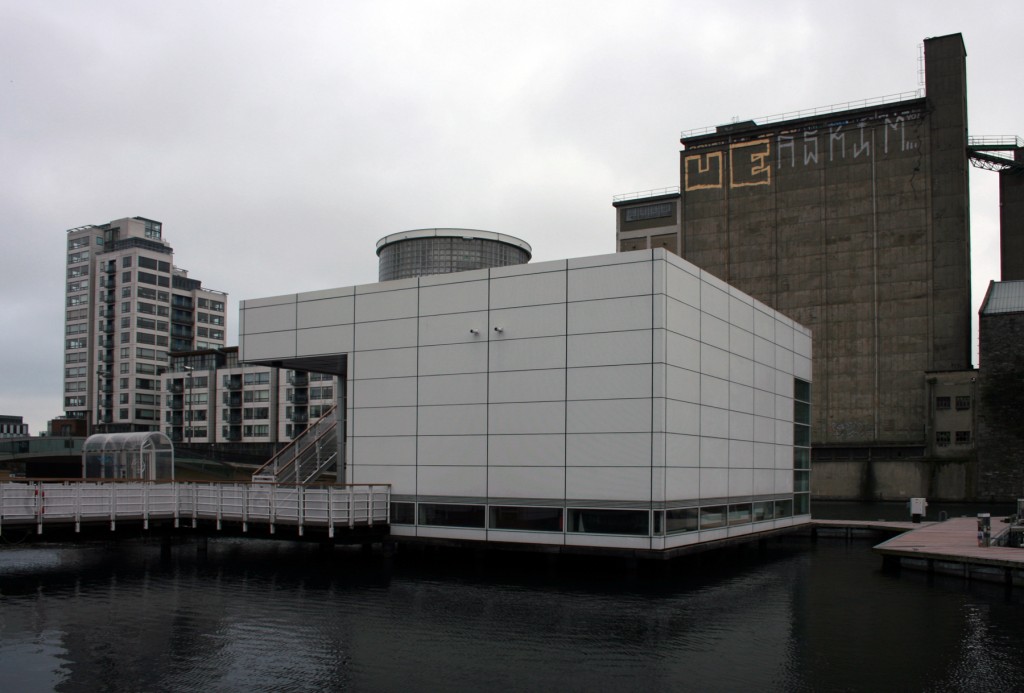 Within the dock, the OPW's 1993 Waterways Visitor Centre sits beside the mooring platforms. It's a white panelled box, and there's a nice crispness about it and the platform timbers against the dark water below. In passing, the other uses I've noticed in the basin have been watersports classes and people off a small boat, though maybe there's more going on at other times.
Within the built context, there's plenty we'll visit one by one, but the three most prominent buildings today are probably the looming mass of Boland's Mill (built between the 1920s and 1940s), and the Treasury Holdings pair at opposite corners: Alto Vetro (Shay Cleary Architects, 2005-2008), the tall, slim tower near the meeting of the two basins, and Monte Vetro (O'Mahony Pike, 2009), the dark, yellow-striped block. Monte Vetro, which is currently Dublin's tallest building and occupied by Google, does a nice thing of handling a wedge-shaped plan in a way that presents the illusion of a slim rectilinear form to the basin, expanding behind – nothing revolutionary but it's effective.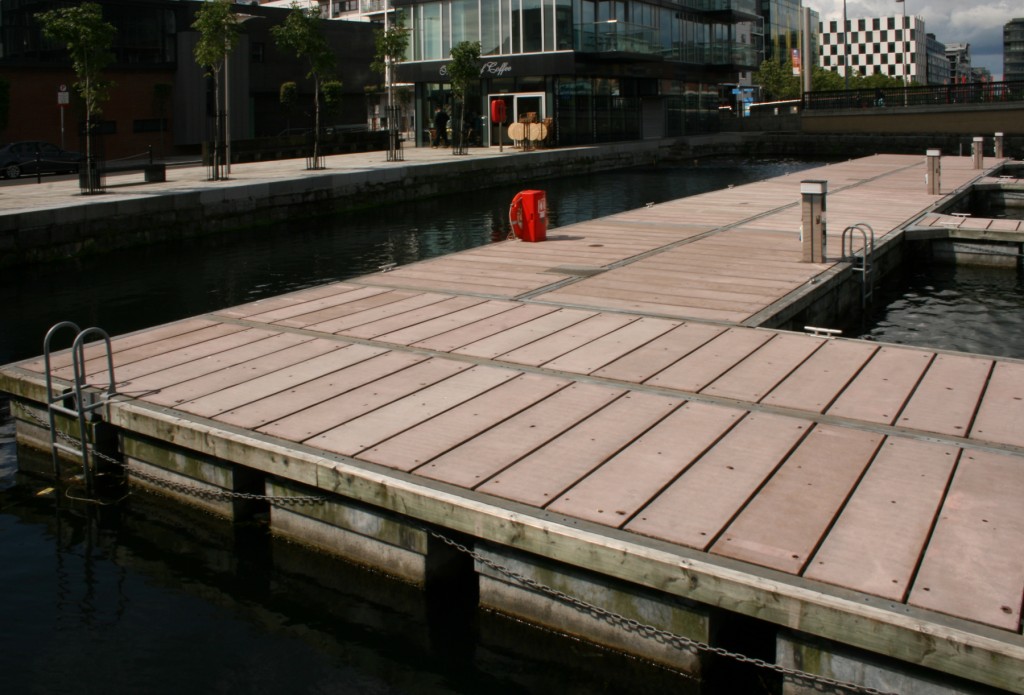 The real draw for me is the small area of open space by Alto Vetro, with the edge continuing on past the warehouse. It's often one of the quietest, most peaceful places in the city, with a slight sound of water and not too many people around. Not a bad destination for a first date wander, or to see a different mood in Dublin when winter's bleakness is making it all seem the same.