One of my favourite things from the visit to the science block at St. Columba's was the laboratory furniture. In each of the labs, there are long benches in the centre of the room, low cupboards around the perimeter, and display cases for storage against the windows.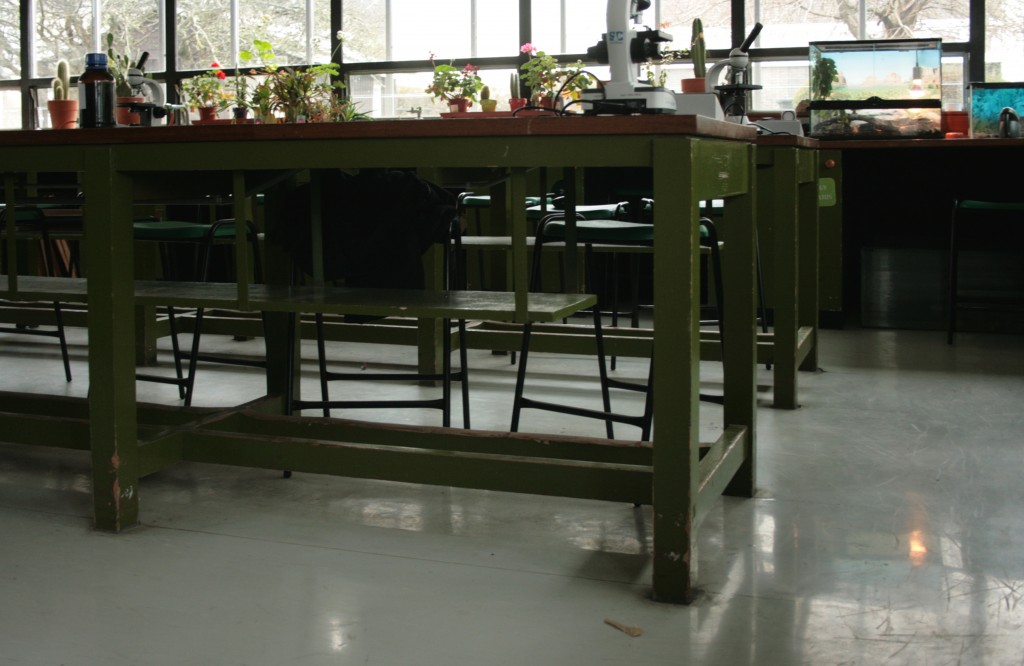 Underneath the work benches, there's a shelf for storage. It's suspended on fixtures that read like straps, slung under the desk but keeping the floor clear. As you'll see below, they're set back slightly on the seating side, presumably to spare the students' shins. I love the solidity of the benches with their regular cross-members and legs, and the thinner profile of the shelf relative to the legs emphasises the difference between structural and non-structural parts.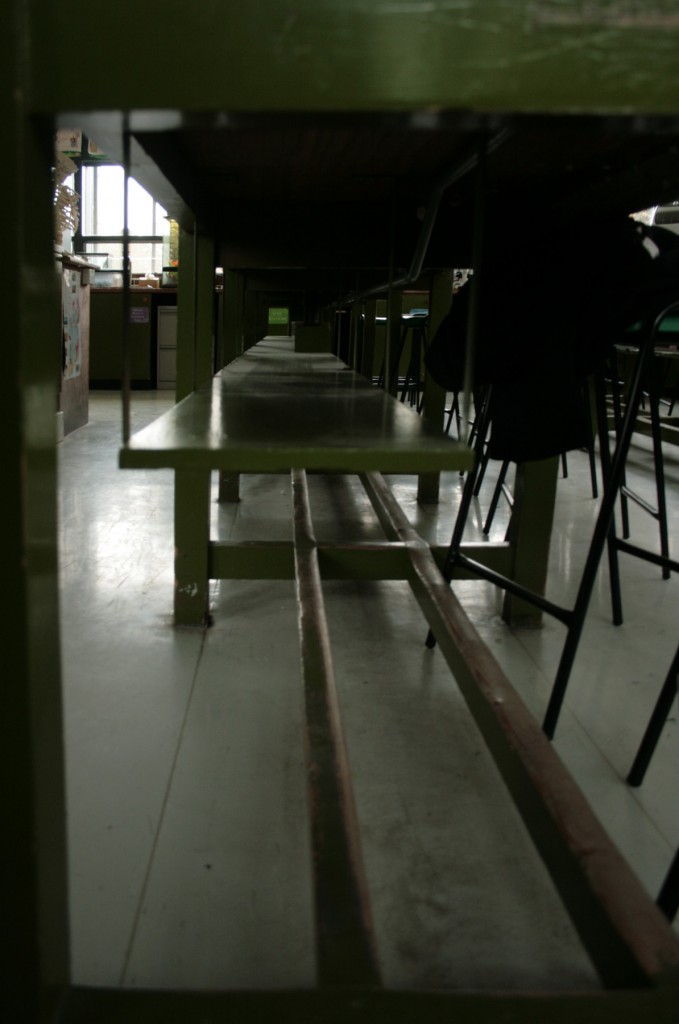 From memory, two of the labs on the first floor have now got blue benches, while the third has the avocado green above. The upper perimeter display cases are in sunshine yellow, and the combination of colours together with the grey flooring and the (formerly, in parts) exposed concrete is a great muted palette. According to Peter Jackson, the colours might have been added by the school, with the furniture originally painted grey.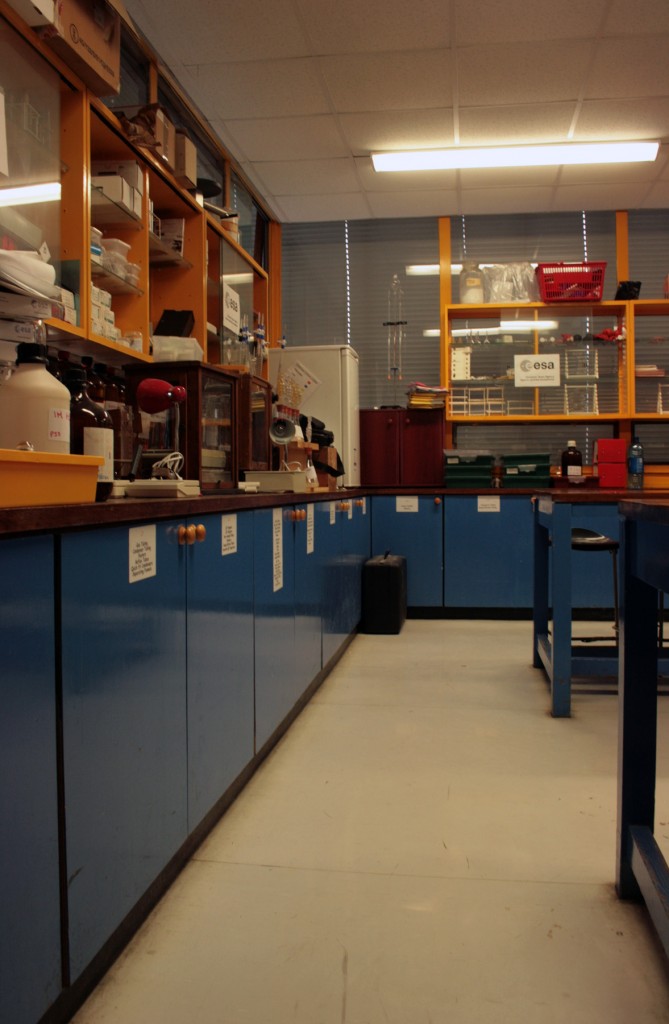 I received a lovely email following the first post, from Mary Browne, whose father Liam Browne worked as surveyor for the builders, John Du Moulin Ltd. Mary suggested that the furniture may have been made in Du Moulin's furniture workshop under Dermot O'Rourke. (I will happily update this if anyone can clarify the point, but many thanks to Mary Browne for the email – it's wonderful to hear about the many people involved in each project team.)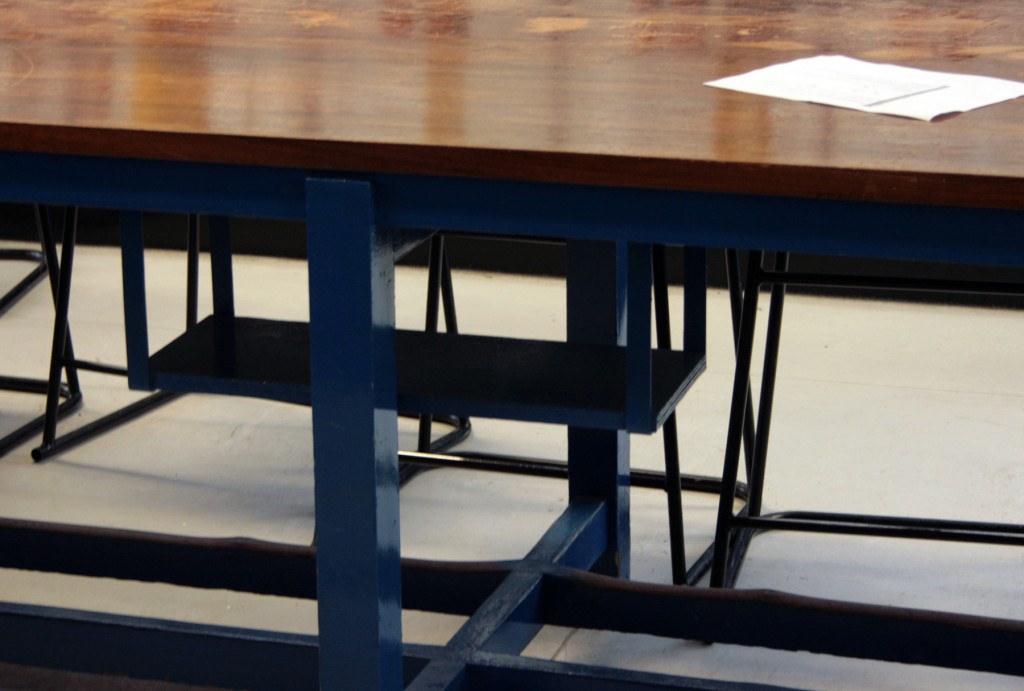 The foot bar under the desk, worn into an uneven surface by dozens of feet over the decades, makes it even more apparent that the furniture has worn very well in every other respect.