There's a lot going on with Sunlight Chambers. Situated on the corner of Parliament Street and Essex Quay and , it's a colourful landmark, designed by Edward Ould and built for Lever Bros between 1899 and 1901. The building was restored and brightened in the late 1990s during conservation work by Gilroy McMahon, with colour consultation from NCAD. Though the terracotta tiles, the deep eaves or the arcades might draw attention on another building, they're pushed into the background here by the friezes.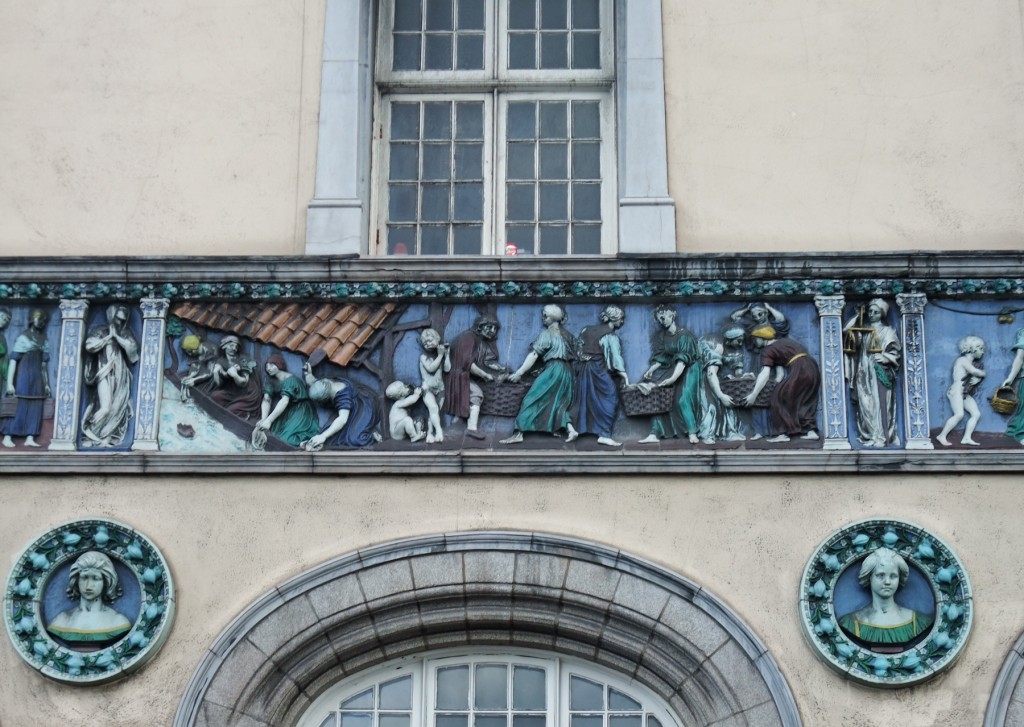 At the base of the first and second floors, a series of brightly-coloured scenes represent the story of soap, including what Christine Casey memorably describes as 'shiny naked children'. There's also men ploughing fields and women doing various aspects of laundry.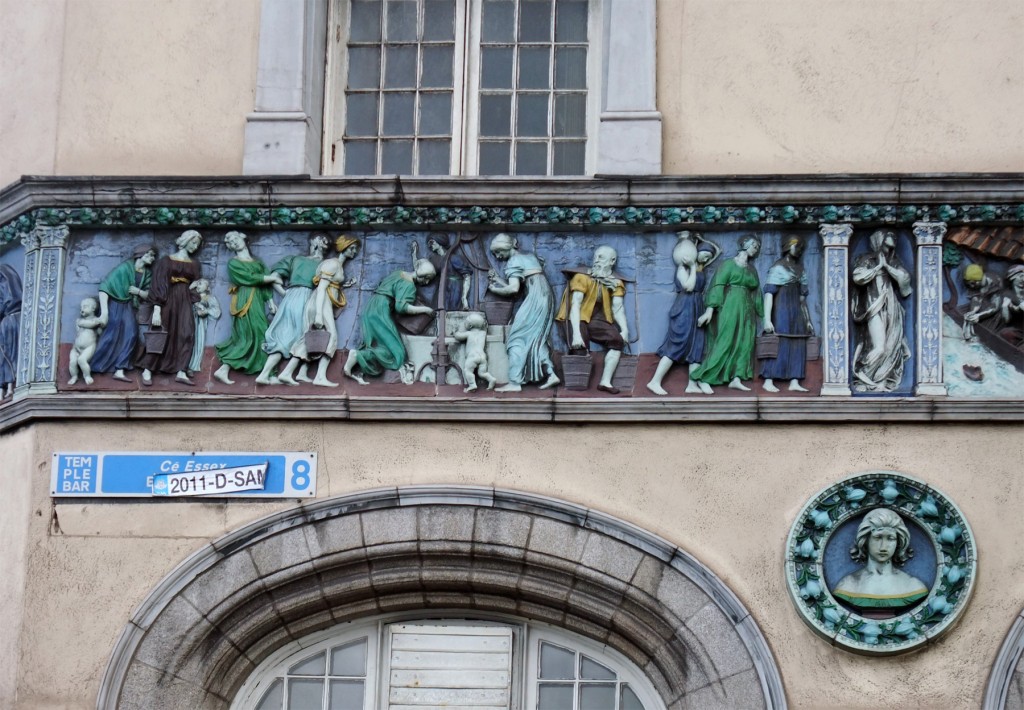 As 'The Hidden Holocaust' in Rabble #3 by Paul Reynolds explores, there's a fairly macabre contrast between the shiny soap-clean scenes and the extensive human rights abuses Lord Leverhulme was responsible for in the Congo. I think there's always a difficulty in examining architecture and the forces behind it – being slightly reductive, buildings are most often built for people with money and power, and there's a rich history of awful things being done in the pursuit of money and power, and examining architecture requires a bit of separation when this is the case. Separation, not absolution – I think an adult human being is capable of positive thoughts about one aspect of a thing and negative thoughts about another, and even beyond that. That said, it's grisly and difficult not to think of forced labour for palm oil extraction as part of soap production when you're faced with a bright illustration of soap production.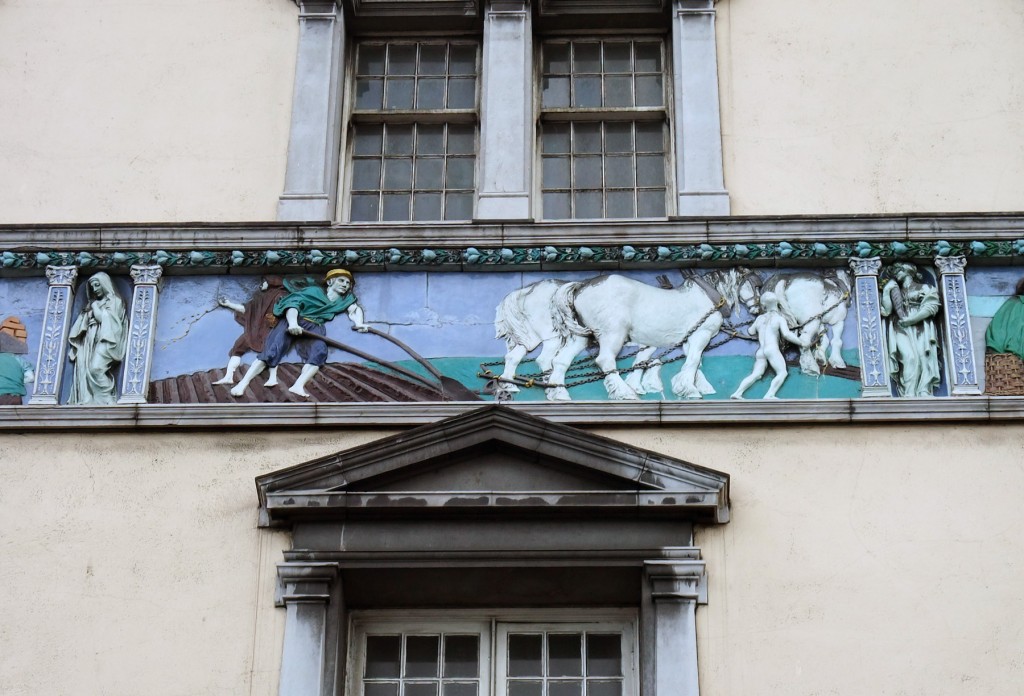 Edward Ould was also responsible for housing at Port Sunlight, Lever's model village for Merseyside factory workers. Of all the buildings associated with Lever Bros, the Lever House in New York (1951-2, by Gordon Bunshaft of Skidmore, Owings, and Merrill) is by far my favourite – an International Style skyscraper that manages extremely elegant massing and a very successful example of curtain walling.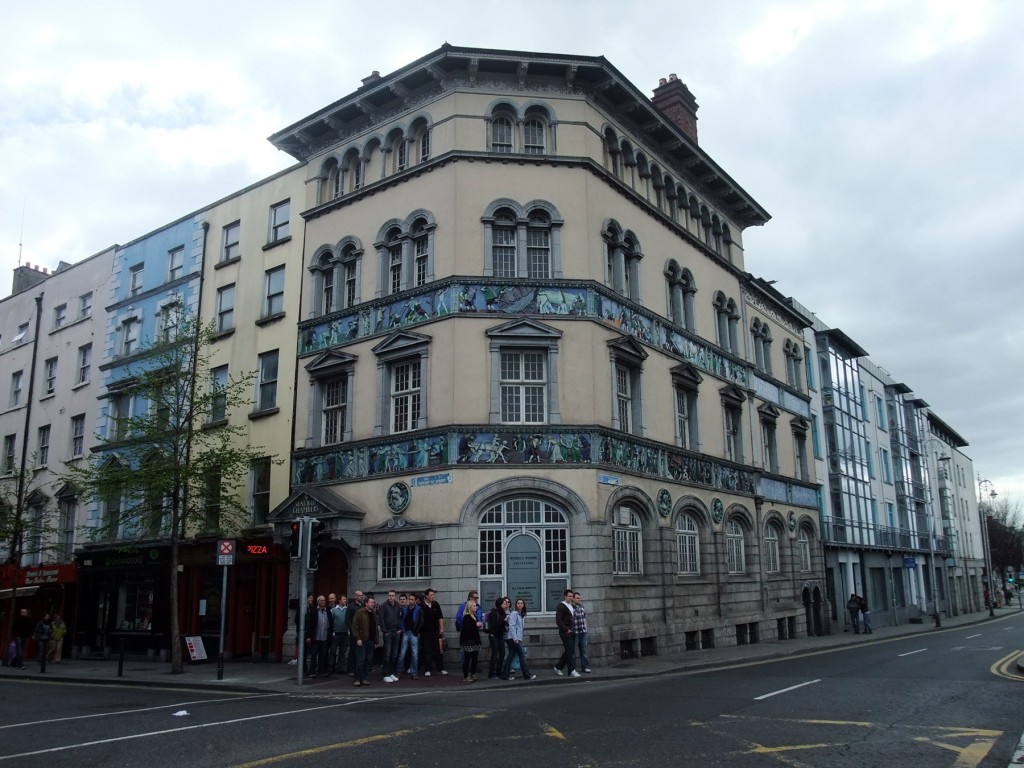 Sunlight Chambers had the honour of being called "one of the ugliest buildings in Ireland" by The Irish Builder at the time it was built, and even after that separation thing, I can see their point. It's certainly a curiosity, but there's also a real Disney aspect to it, the heavy Italian merchant prince aesthetic landed on a quayside in Dublin and the colours sitting like a sticky-sweet shell. For me, the building is extremely interesting, but it's not one I can love.