Compared to the noise of Pearse Street, its sidestreets are nearly invisible, but they have quiet lives of their own. On Magennis Place, this factory and warehouse building appears to accommodate a number of businesses, with a studio and gallery space there since the late 1980s.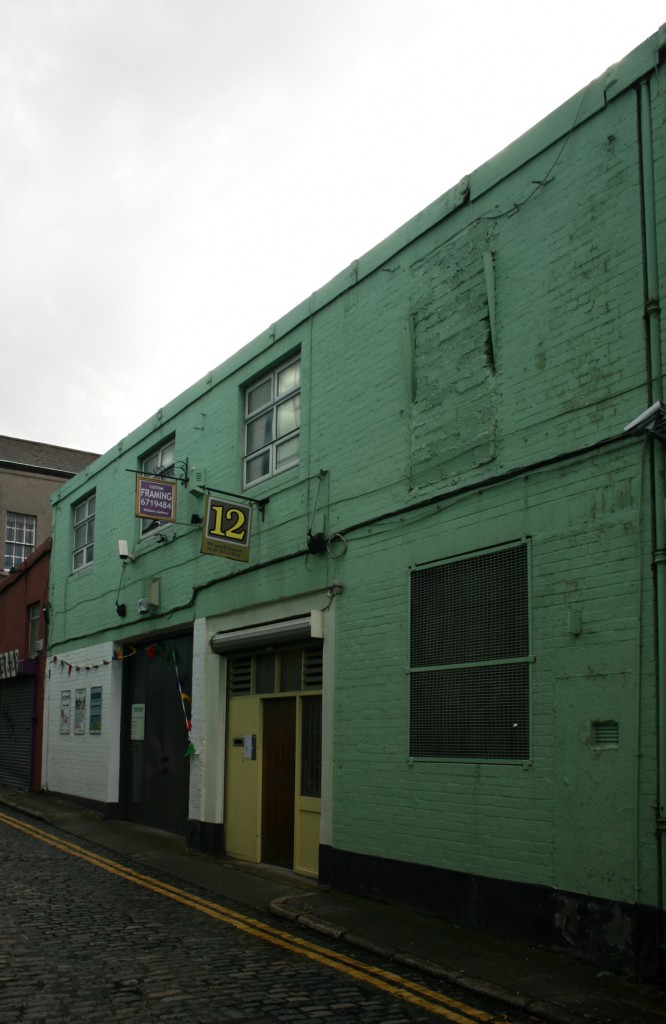 I'm completely in love with the door. It manages to keep a warehouse aesthetic and looks robust, but it's also got an array of patterns within it. The larger frame is divided into two, which is split into four on the top and three below, further subdivided by the vertical lines on the door, the horizontal vents and the brick pattern on the glass. It's so heavily worked that it feels almost quilted, and it's one I would really like to spend time drawing.
The colours are great too, with the candy yellow and mint green somehow set off by the inevitable wear and accumulation of city dirt. It's one of those compositions where I wonder whether this is extremely deliberate and done by someone who finds it just as delightful, or whether it's a pragmatic arrangement that happened component by component out of necessity.