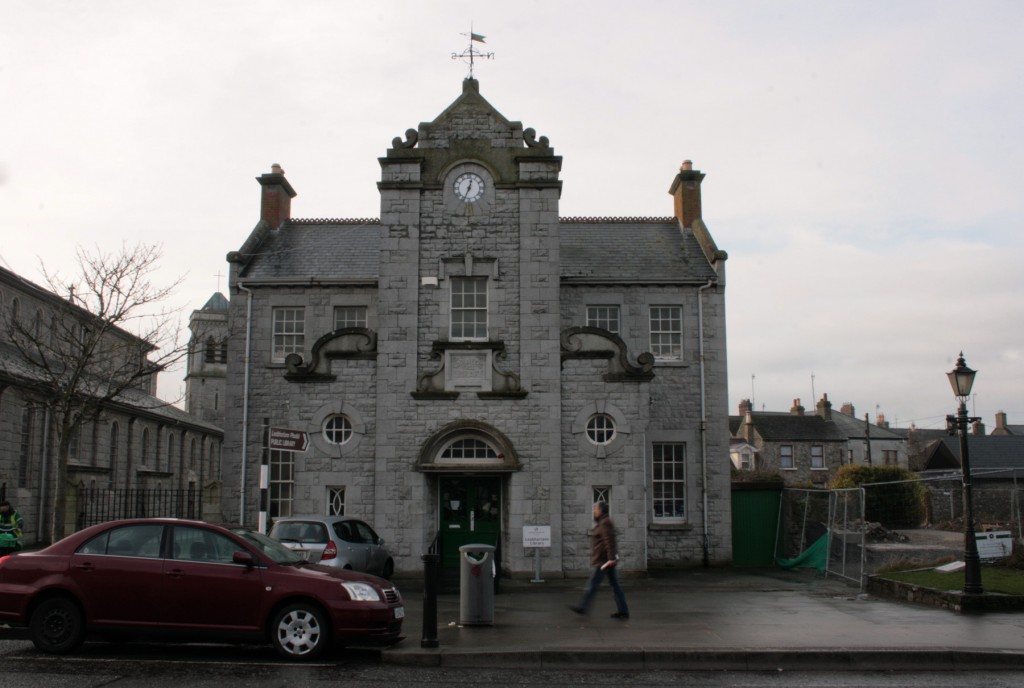 Anthony Scott designed quite a number of the Carnegie libraries in Fingal – Rush, Malahide, Garristown, Lusk, Swords, Donabate (not a Carnegie library) – and won the competition for Skerries in 1908. Brendan Grimes, the authority on Irish Carnegie Libraries, indicates that Scott's son, William Alphonsus Scott (the second Chair of Architecture at UCD), was involved in Skerries. The library was completed in 1911 and opened on 8th May.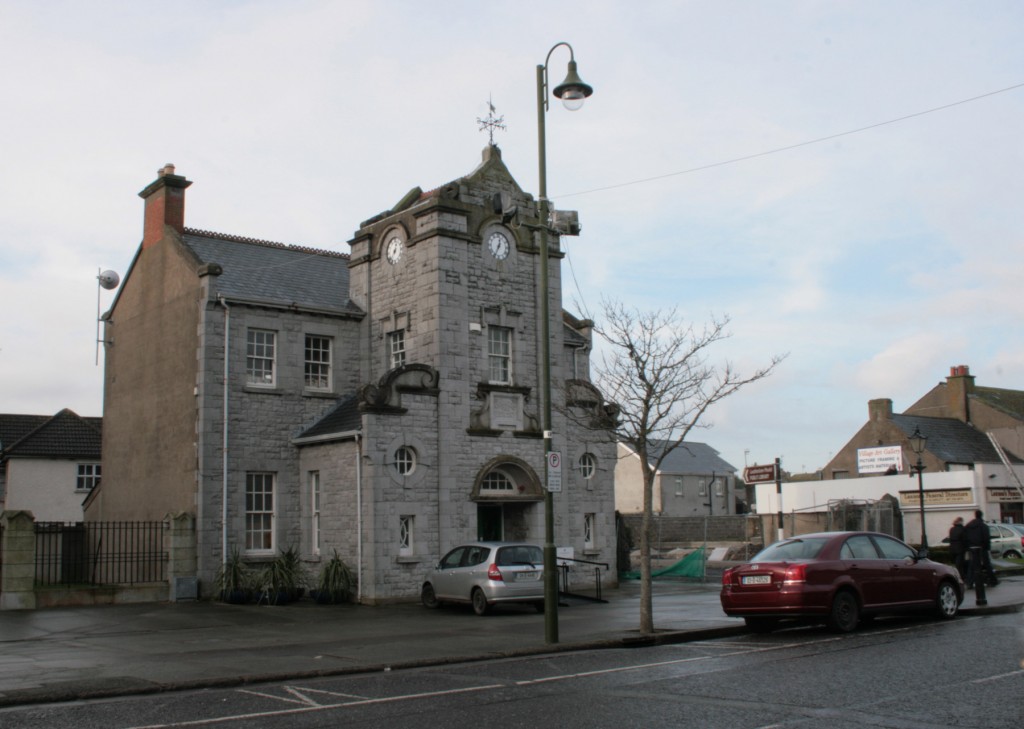 The street facade has five bays, with a clock tower rising as the centre bay, the lower storey also projecting the two flanking bays for the entrance, and the two outer bays stepped back on the ground floor, four outer bays stepped back on the first floor. The limestone is coursed and rusticated (given a rough finish), with ashlar (smoother cut stone) on the quoins and reveal quoins. I particularly like the s-scroll brackets on the transition between the clocktower and lower storeys, and to either side of the Carnegie plaque.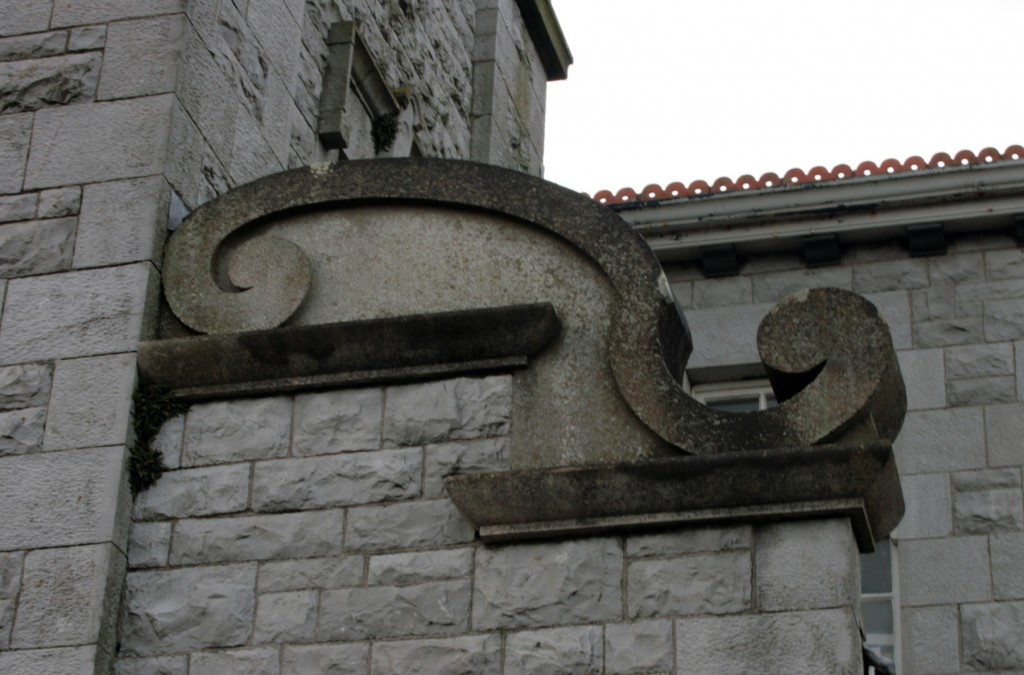 There's an interesting note here on the Skerries Historical Society site, drawing on a talk by Grimes: Malahide's clock tower plan was rejected by Carnegie's secretary, but as Skerries' tower was built without the plans being sent for approval, somehow, the facade got its centrepiece.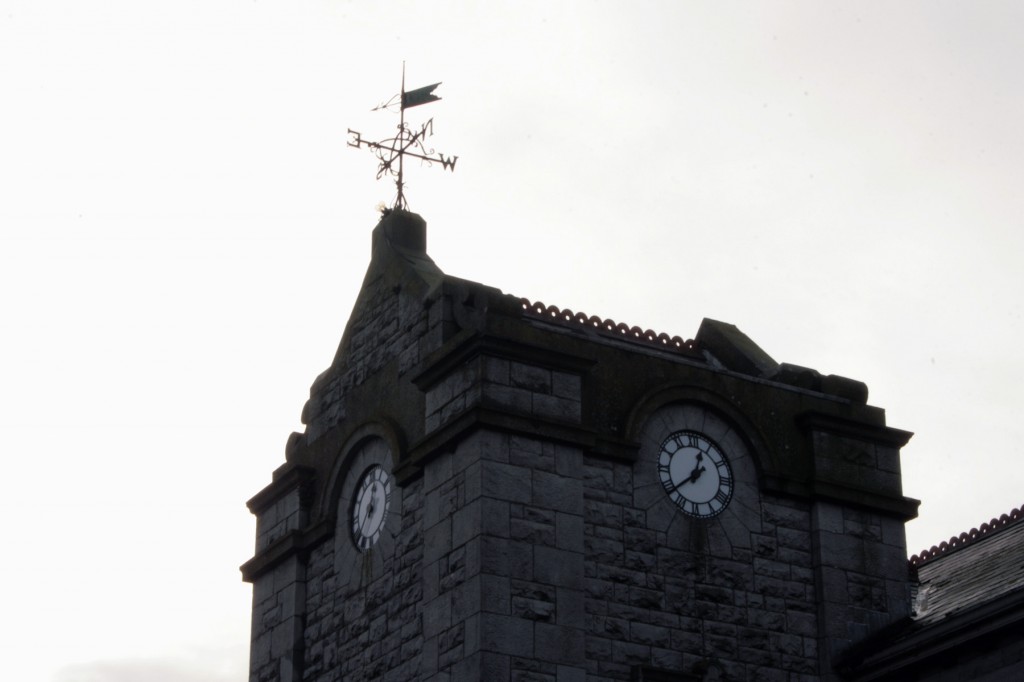 To me, it's always so interesting in a building like this to see how the different facades are handled. Addressing the street, the facade is handsome, nicely scaled, composed, and faced in limestone. If you move slightly to either side, you see the unadorned gable. It doesn't diminish the quality of the street-facing facade, but it's a point at which I can see the gap between my perspective (trained in architecture, with a contemporary mindset) and how this might be seen by an architectural historian) – there's something strange for me about any building that's weighted towards being two-dimensional, rather than a form that may have a hierarchy but probably doesn't have a decorated shed approach. The character of the building feels different, requiring a different approach to examine it on the terms of its own time instead of it falling short on expectations from the contemporary.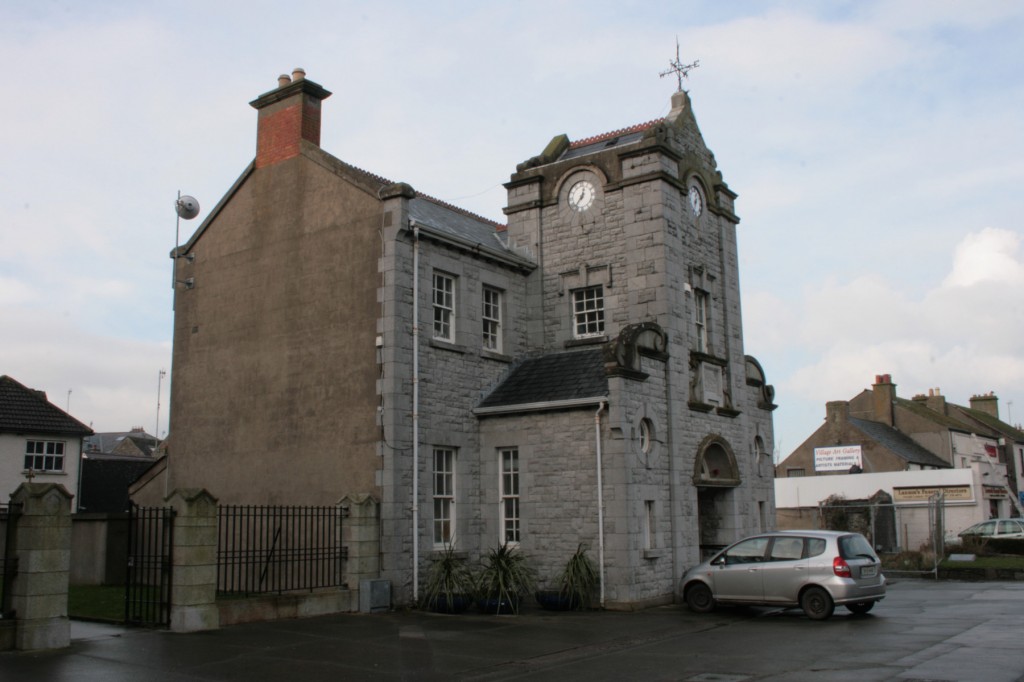 Perhaps that's obvious, but perhaps it's also part of the split that often appears between, for example, Georgian architecture enthusiasts vs those interested in contemporary buildings. Again, for me, seeing the two as an opposition with one period superior to another is a great pity and ultimately quite facile, a false opposition – there's so much to appreciate and think about in each period. The part I'm more interested in exploring is whether they're really approached from different mindsets.