Along the side of the Church of Mary Immaculate in Rathmines, there's a shortcut through the block between Mountpleasant Avenue and Rathmines Road.  It's not a huge time-saving, but when you're walking towards town from Mountpleasant, it feels diagonal in the right direction, the copper pipes are quite nice, and the changing widths between the streets and through the passageway is more interesting than a straight footpath.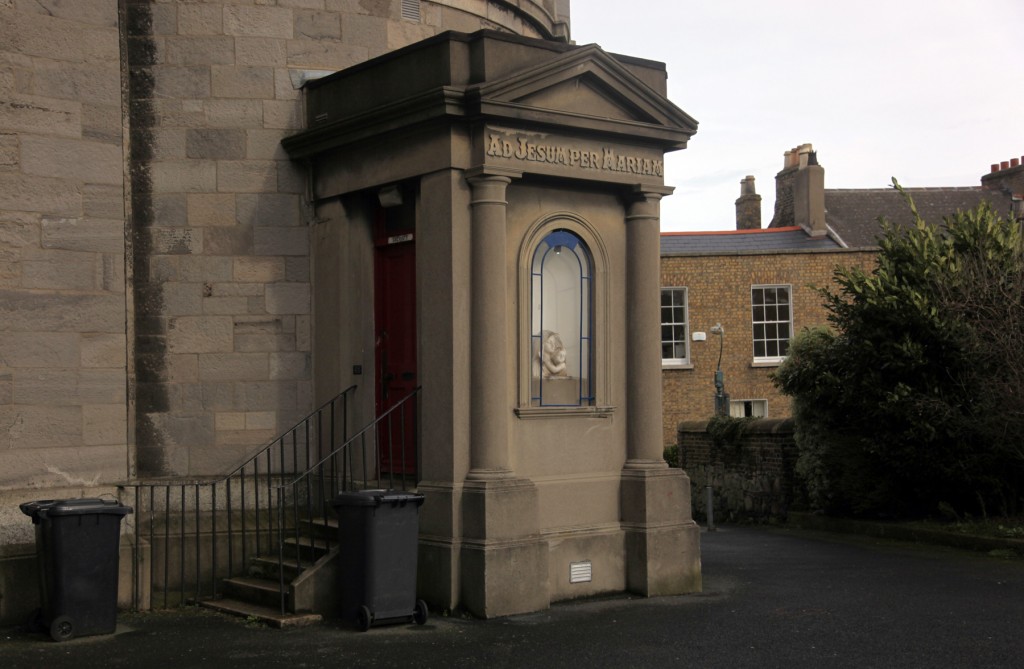 At the rear of the church, the sacristy is located up a few steps, and there's a niche along the side. It's framed by a blind portico, the pediment stepping back around the small block and the engaged columns terminating in a chunky double base. Within the glazed niche, there's a marble bust of Mary and Jesus, with the usual strange effect of ending at a level that leads me to imagine them both encased in concrete beneath. (Presumably, the sculptor had higher hopes for the cop-on of people passing by.)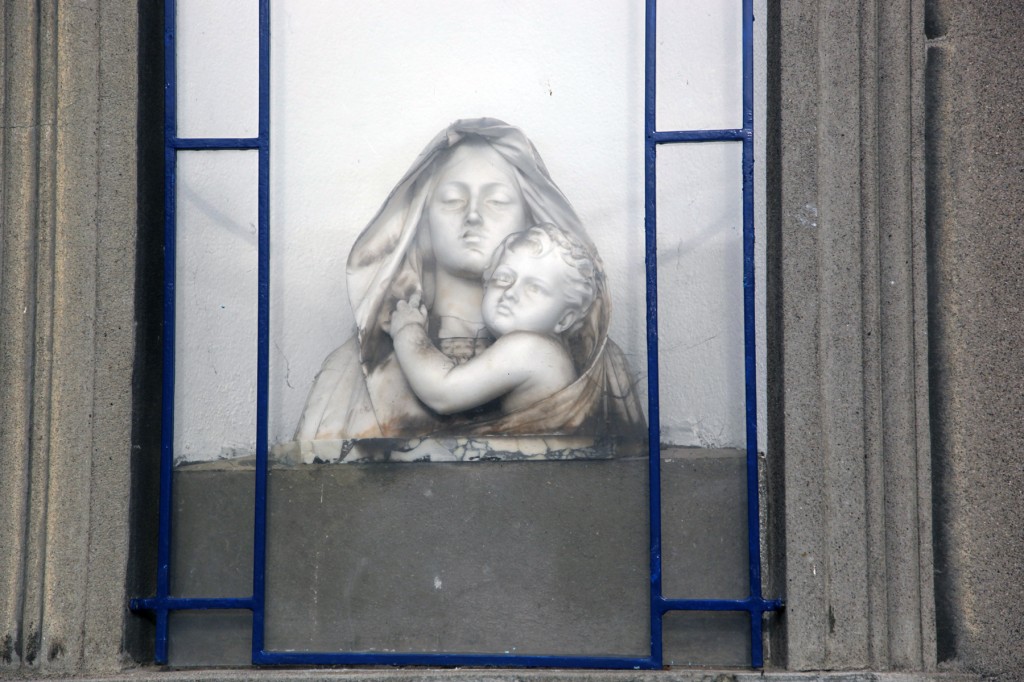 It's the niche itself that I really enjoy – not for religious reasons, but in the same way as neighbourhood saints in Italy are a nice surprise when you turn a corner, a little devotional display case within the public realm. At a basic level, I just like display boxes, from Victorian museums to Joseph Cornell to the taxi rank Jesus, and this one is at once screening and pinpointing the sacristy. The church is dedicated to Mary and the Catholic standard of 'ad Jesum per Mariam' (to Jesus through Mary) is there as if a statement of intent.