At the beginning of May, the Thomas Street Business Association launched a 90-day action plan for the street, aiming to make short-term improvements that might precipitate and give momentum to longer-term change. I was curious to see what's been happening, and yesterday, I had the opportunity to walk the street with Stephen Coyne, who's been working on the project along with TSBA instigator Killian O'Higgins, local architect Joe Rossney, and many others.
The action plan document identified four key areas:
Creating a partnership
A clean, and more inviting street
Communicating a positive message about Thomas Street
Creating energy and buzz about Thomas Street
As you might imagine, the physical changes are tackling the second area, but inevitably, working with business owners and involving volunteers appears to be building relationships and community, crucial to the other areas and to effecting lasting change.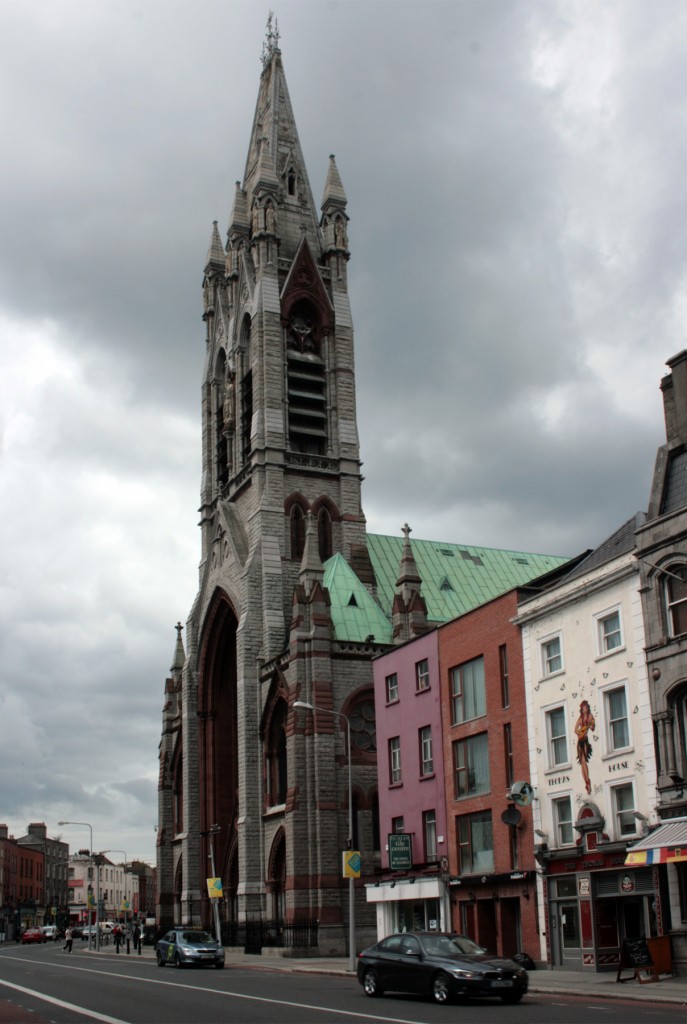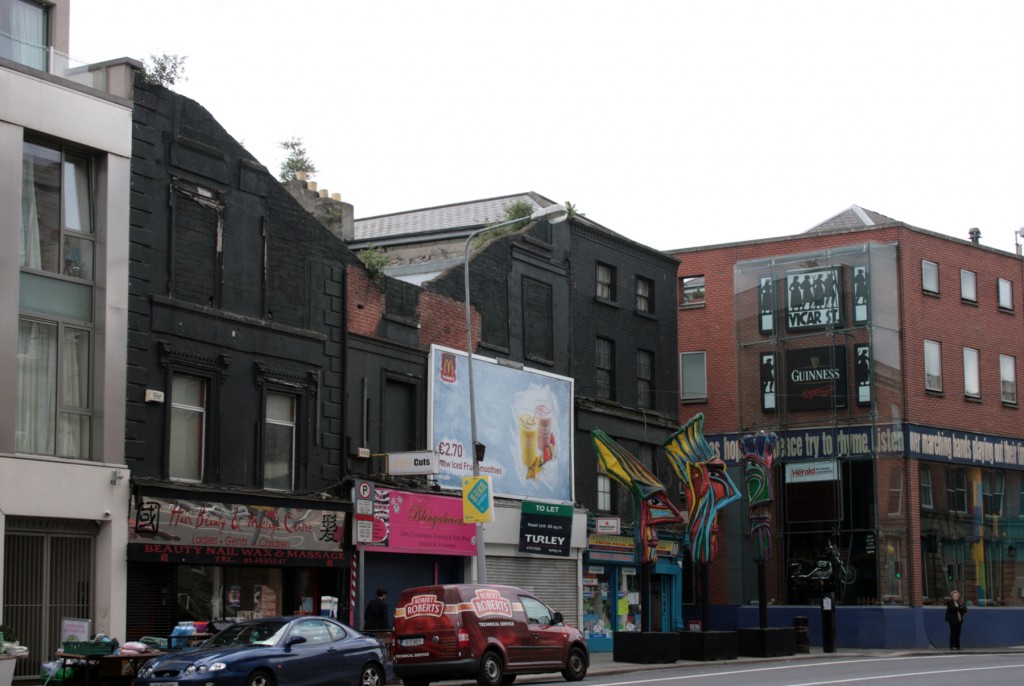 Thomas Street is a bit of a difficult proposition. It's a major, historic street within the city and within the Liberties, with landmarks like St. John's Lane Church, St. Catherine's, NCAD/the former Powers Distillery, and the Digital Hub, and the nearby James' Street presence of Guinness/Diageo. It's a heavily-used tourist route, though largely without any stops between Guinness and Christchurch. It's also a busy traffic artery, wide at some points and narrower at others, making it difficult to read both sides in relation to one another. Though the area has a strong identity, the street as a whole is lacking in cohesion, and the well-maintained parts tend to be drowned out by their neighbours. In some cases, the facade of a single building runs the gamut, with the shopfront new and the upper storeys needing serious attention.
At a higher level, the street is currently facing the problems visible all over the country, with public and private projects restricted by economic conditions, blocks purchased for redevelopment that are now in limbo, and the elusive trail of responsibility for properties held by NAMA.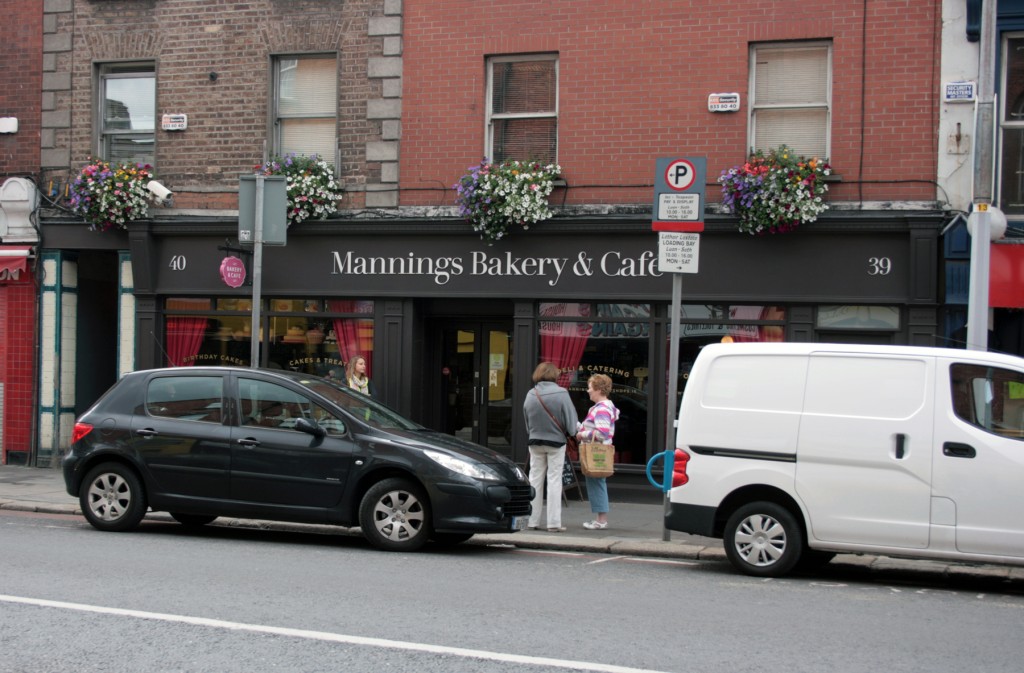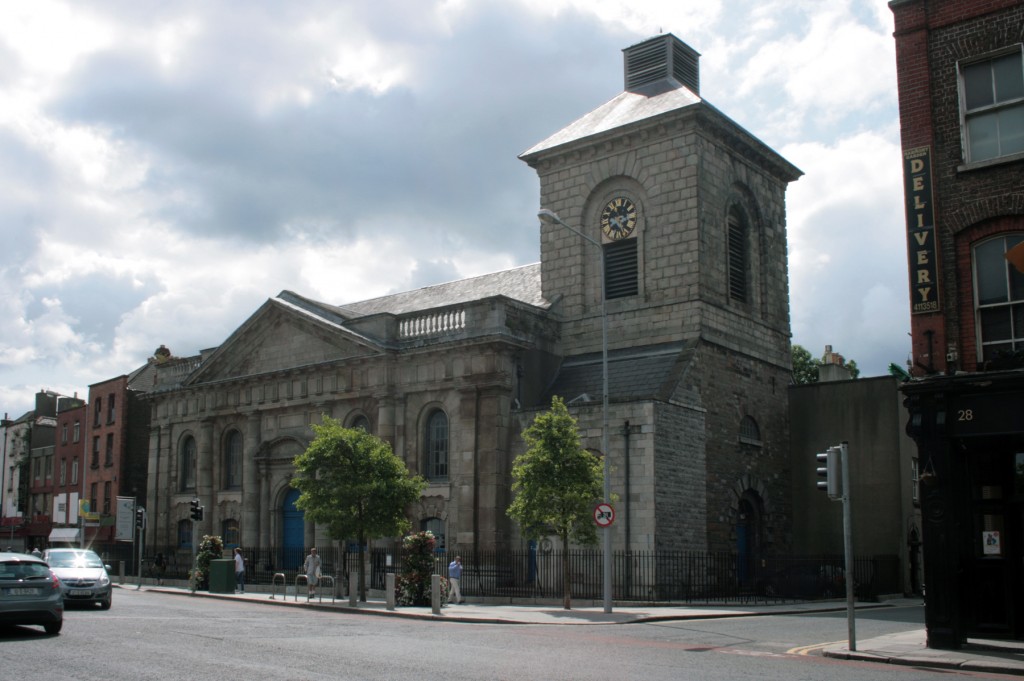 So, how's the change going? It's underway, though many improvements are agreed and forthcoming rather than complete at this stage (as you would imagine!) and it will be wonderful to see these completed.
The clean-up has been encouraging businesses to remove unnecessary signage, tidy up wiring, spruce up paintwork, carry out repairs, add planting, take advantage of visual merchandising advice, work with paint colour consultants, and more, and there has been a variety of support here in parts from local experts to Dublin City Council, as I understand. Pavements have been cleaned, bins washed, flowers planted, and in these parts there's a perceptible enhancement, and it's lovely. There's no imposition of a particular aesthetic, though advice is available – what's right in terms of planting for (the always well-maintained) Mannings, for example, isn't presumed to be the answer for every other premises.
For a business owner wanting to make improvements, it's an easy opportunity, and it will be interesting to see how successful the TSBA will be with the sections where a single owner holds multiple buildings/plots, particularly the 'site assembly' lots identified by Dublin Civic Trust.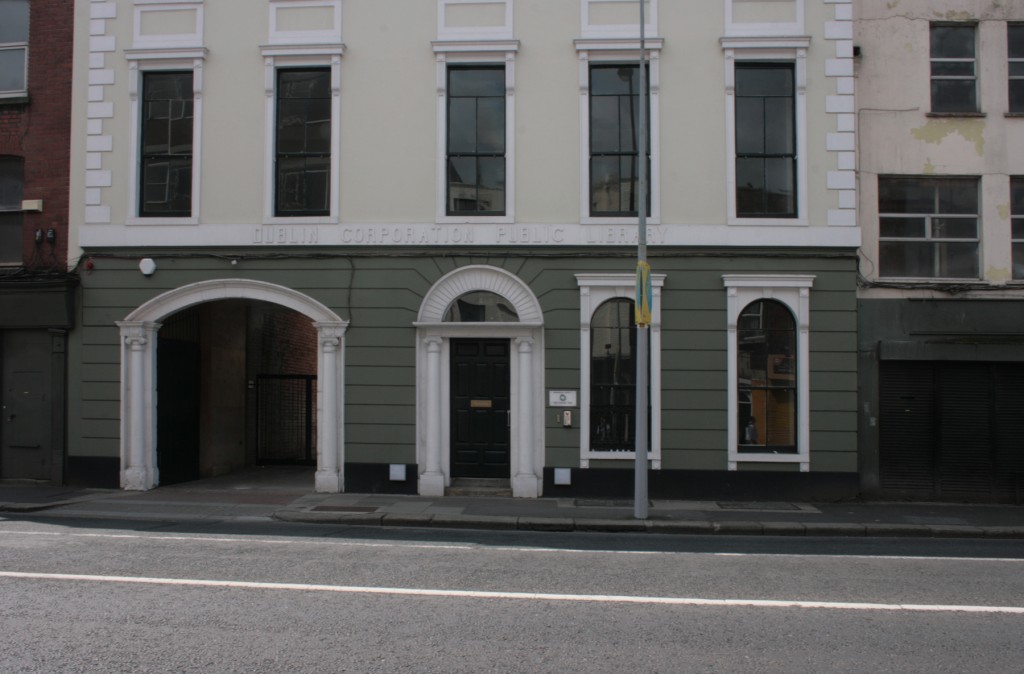 My impression was of positive change and a realistic approach to the scope of improvement possible, as well as genuine engagement with stakeholders, from business owners to building owners to residents to artists to tourism. As we walked and looked at the street as a whole – challenging for such a large area! – I was more aware than usual of the street's value and its highlights, from the presence and architectural merit of the churches to the smart paintwork on the former library to the splendour of Chadwicks' arch and the wink of the John Lawrence hat-and-cane signage. Personally, I'd struggle to choose between dilapidation and any improvement via imposed 'restoration', and I would hope that there's enough space within the street to support individuality and variety within the shopfronts and facades.
It's an interesting project to watch, and there should be plenty to learn for other areas – how can these on-the-ground improvements in the built and human aspects of the street contribute to an area, and how will these be taken on further by those with authority to effect the longer-term changes?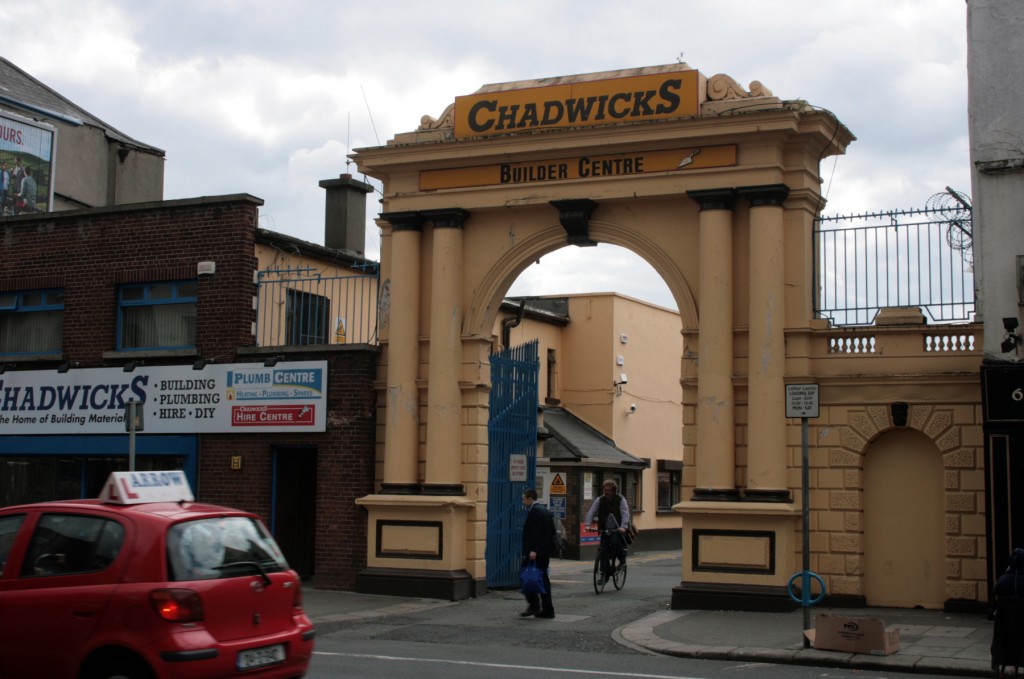 Thanks very much to Stephen Coyne for the walk. Needless to say, all opinions and any errors here are mine, not his.