Cork Street would benefit a lot more from rows of thriving shops bringing activity to street level than from having interesting ghost signs, but if we can take that as a given, this one is quite lovely.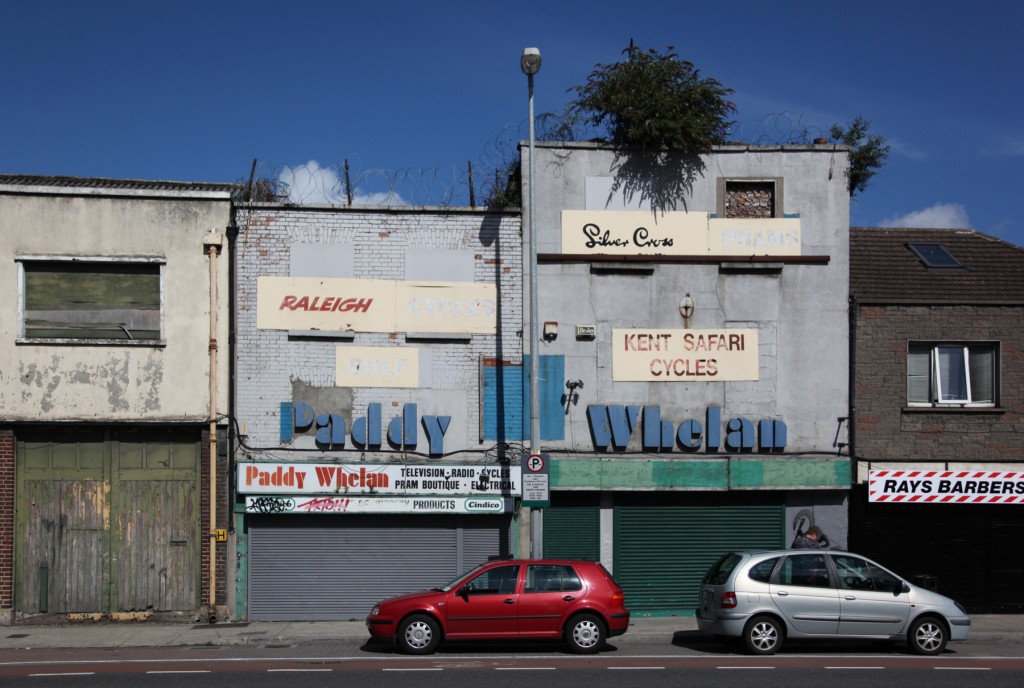 Paddy Whelan's was a bike, pram, and electrical shop on Cork Street, and judging by appearances in the newspapers, it appears to have peaked in the 1970s and 1980s. The upper levels on the facade are covered in more signs, like a haphazard set of patches. Stretching across the two buildings, chunky stencil-style letters spell out the name, the lettering style repeated on the plastic signboard above the shutters on the left.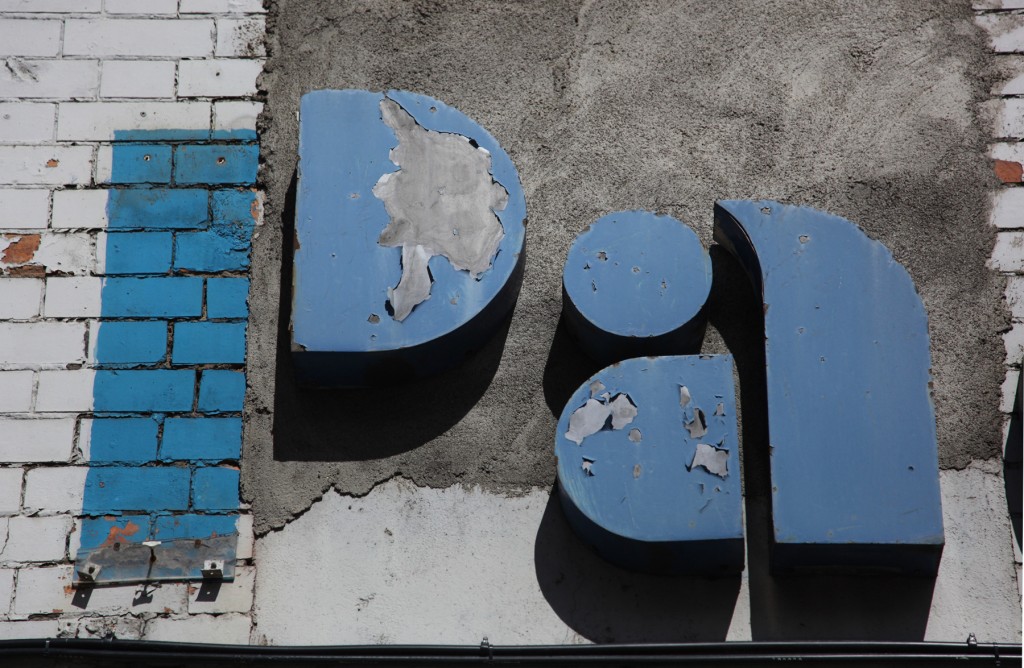 Three-dimensional signage is always a bit exciting to me, especially in the age of the crap printed board, and I love the shapes created by the separations within these letters. The lowercase 'a' is probably the best, with the curved peak on the long section and that hovering circle, but it's upstaged by the painted-in missing chunk on the 'P'.
The Dublin City Public Libraries photo archive includes the image below from 1974, which shows a previous style of lettering and marks the current shopfront as a more recent addition:
It's interesting to see the timber boards below the signboard, in contrast with the second plastic board on the shopfront now.