In the streets around the Dublin Corporation Wholesale Fruit and Vegetable Market, a lot of shop units bear the names of grocers, some of them also represented above the banks (stalls) within the market. One of the area's funny qualities is that it's quite difficult to tell, outside of market hours, which of the shops are in use and which are empty – on a weekday morning, it's transformed by frenzied activity and the pattern of occupation is much clearer.
One of my favourites among the grocers' signs is the rooftop lettering advertising W.M. Fegan & Son Ltd. It's weathered the original colours beyond recognition, but I love the effect of the letters silhouetted against the sky, with the day's weather as a backdrop, even when it's as overcast as in these photographs.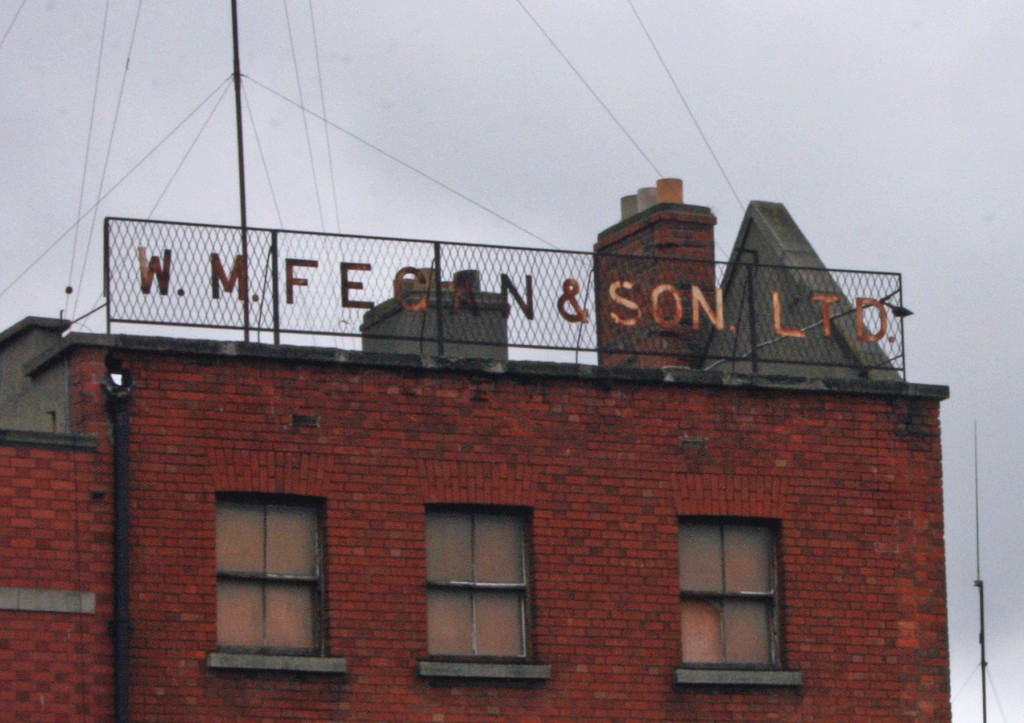 There's an interesting profile of the family-run business in  The Irish Times in 2009 (April 8th, p.24), with more backstory to the original name than you might imagine: It was founded in 1925 by James Fegan and named for his first wife Winifred Mary, who died, and the name was kept after he had a son named William Michael with his second wife Bridie. The business began as retail and grew to supply shops, then into cash-and-carry (as you can see on the unit next door to this), and more recently into food service, with a second depot in Finglas.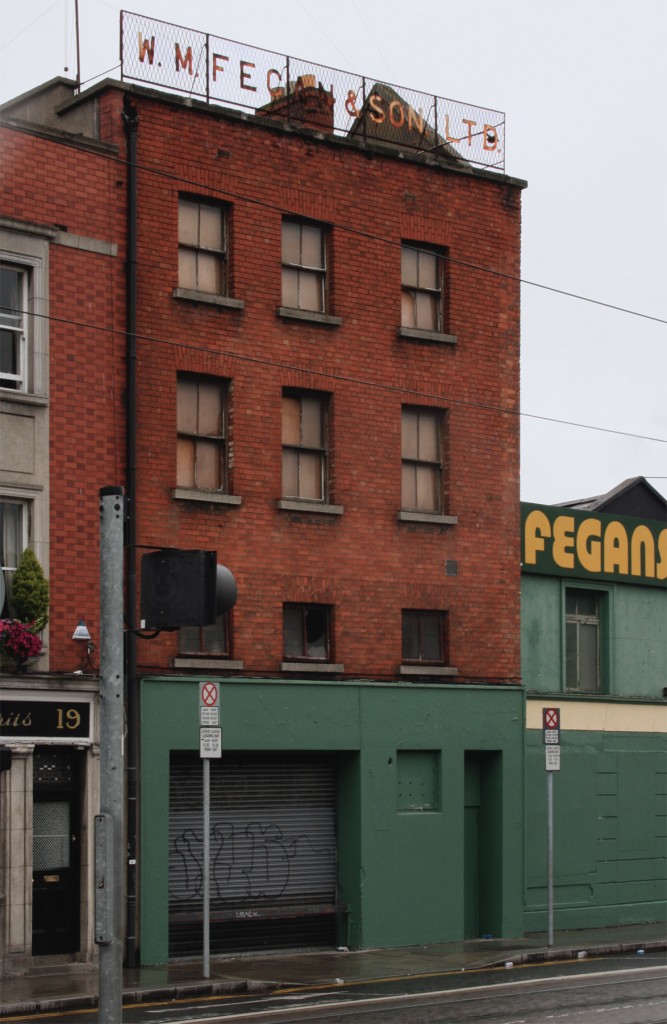 The spacing of the openings in the facade is very strange, incidentally – the gap between the centre and right windows is huge compared to the one between the centre and left. You can see it on Google street view, too, in case it looks distorted by perspective.