Turning from Upper Leeson Street onto Sussex Road, it's almost impossible to read the sign in front of you as an advertisement, rather than odd trivia. Who's Joe Byrne, and who cares where he bets?
The sign sits a little strangely on the building – too close to the windowsills above, neither centred on the building nor centred between the off-centre windows, and the kerning would make less familiar words read as JOE BY RNE or JOEBY RNE – and its common misreading allows it to get away with that, becoming a fondly-regarded landmark and distracting viewers from noticing the other aspects. It's a bookmakers, still in operation but with the titular Joe long deceased, and there's a magnificent 1950 news story about Joe refusing to pay out on a bet in which a customer seemed to be exploiting the several-minute gap between the radio's announcement of race results and his source of results. Byrne was successful in appealing the resultant refusal to renew his license.The sub-headlines in the piece (The Irish Times, December 21 1950, p.2) set out some of the highlights: WIRELESS IN CAR, NOT REPORTED, BOUGHT CAKES, APOLOGY DEMANDED.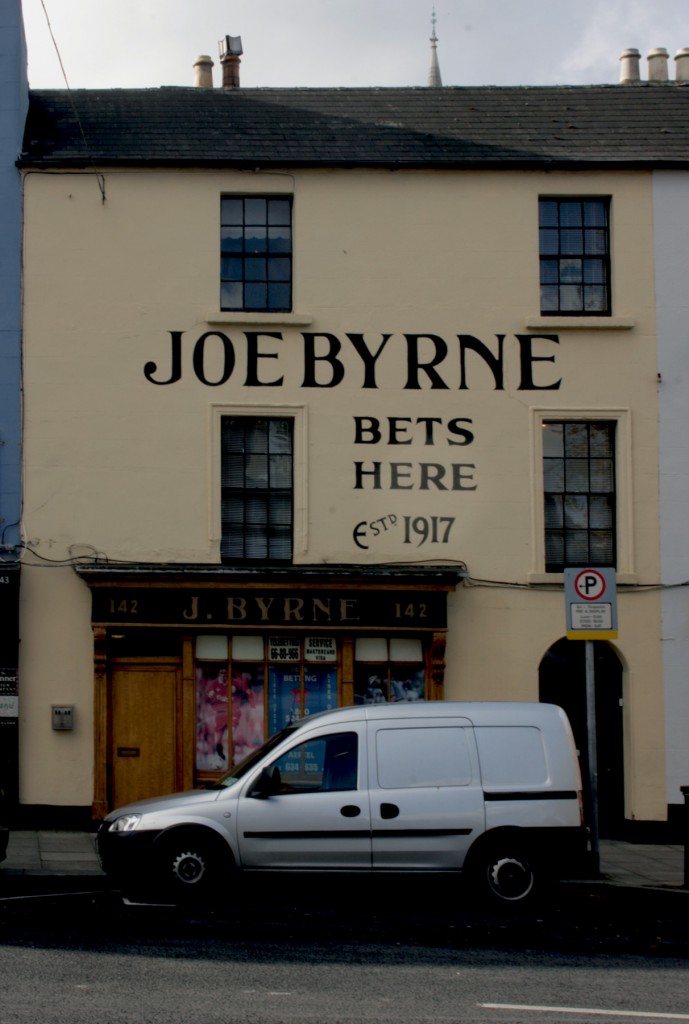 The shopfront is a little dwarfed by the sign overhead, which is probably not the desired effect.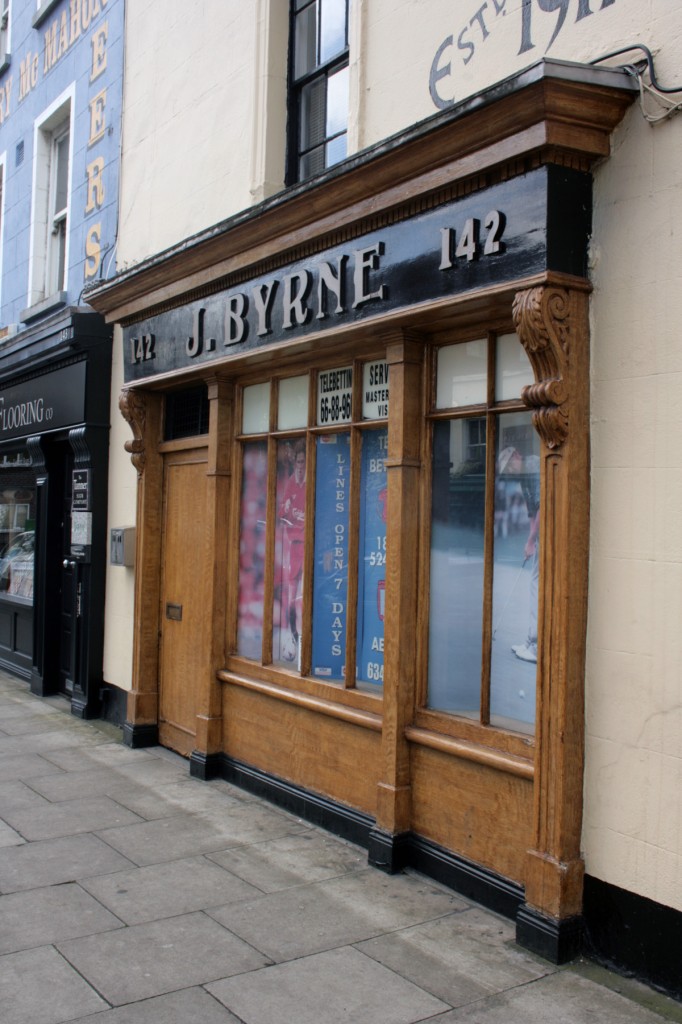 Right next door, there's another example of distinctive and slightly wonky signage, setting off Joe's to even greater effect. Crossing the words is a cute trick, but the fumbling where Corry McMahon meets the vertical letters detracts a little from it. It's probably difficult to set out a grid on such a large surface (like writing on a blackboard without a lot of practice?), but CORRY Mc MAHO is a bit unfortunate, and the second 'O' looks squashed enough to be a '0'. Mesmerising, if you enjoy niggling design mistakes.