For the past few years, the sign for Rathmines' Stella Cinema was covered by a big advertising banner, covering the empty unit with all the grace of a plastic sack. The cinema has been closed since 2004 and it's been in demolition limbo since, but it's still nice to have its sign back for a while.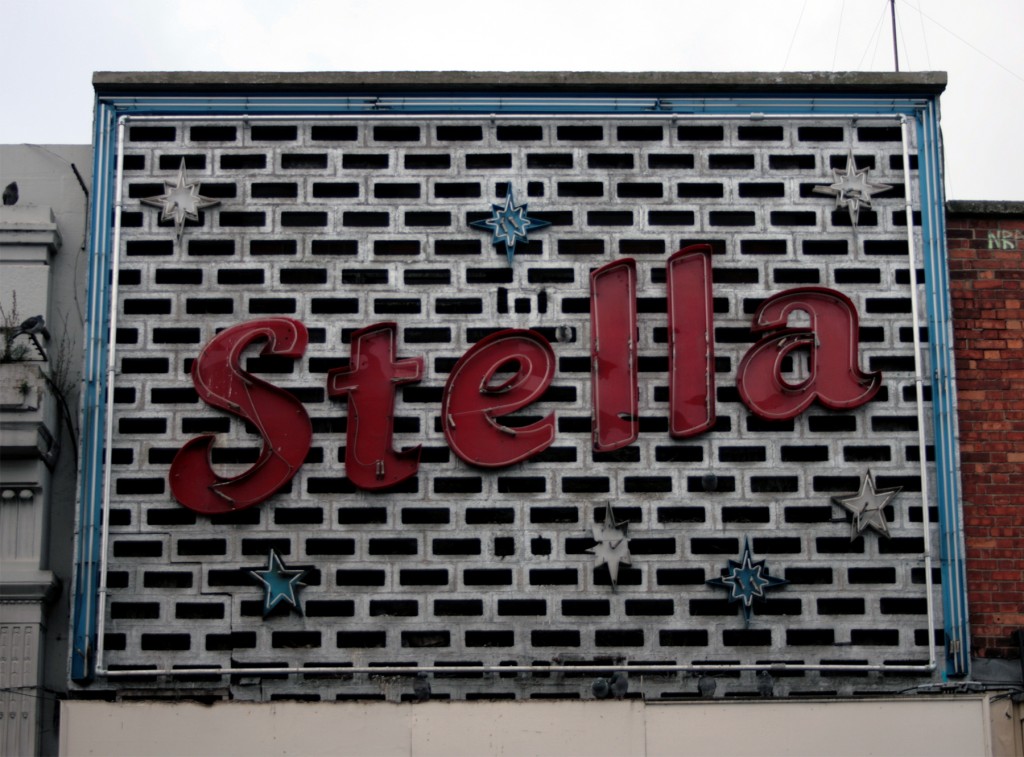 The Stella first opened in 1923, designed by Higginbotham and Stafford, with a granite facade, a dance hall on the first floor, and a cinema seating 1000. (Like the Rialto, the capacity now seems unimaginably large.) The granite was replaced by the current metal grille, and the cinema was split into two screens came in the early 1980s.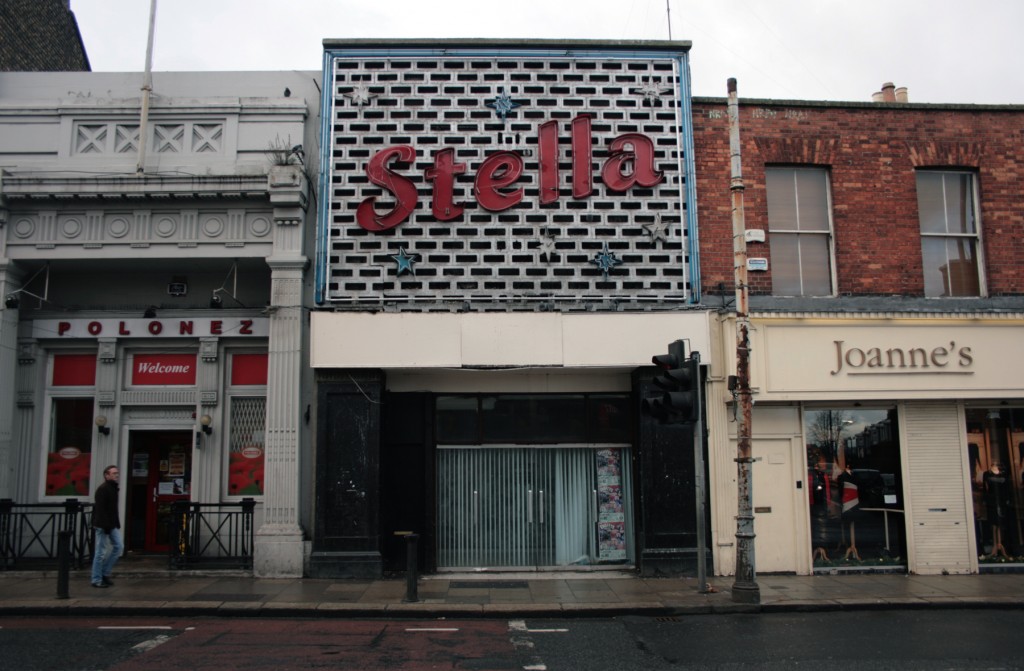 To me, the Stella has always seemed deeply exciting, even though the only film I am absolutely certain I saw there is Forever Young (with a big Under Siege poster in the lobby at the time). Part of it is personal – both of my parents are from Rathmines and it's the most memory-dense part of Dublin for me, with cinema featuring as a big highlight and treat within the secondhand memories of growing up – but actually, part of it is the building too. If I had to identify the centre of Rathmines, where I live now too, it would be triangulated between the Stella, the post office and the town hall.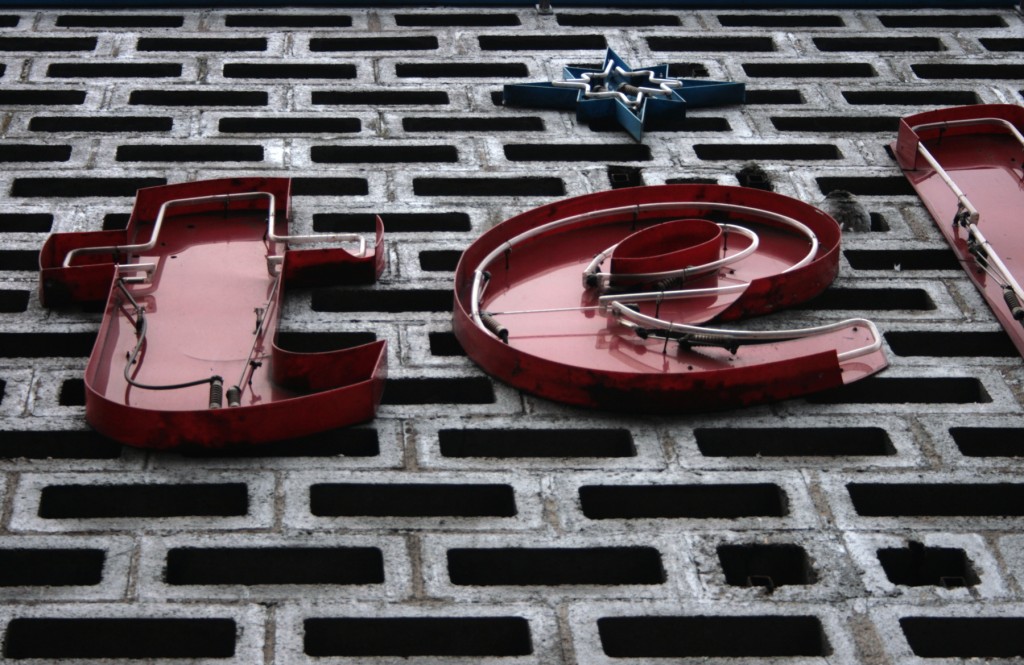 Seeing the sign take up most of the facade is like confirmation that the owners thought 'Stella' was as glamorous a word as I find it – the huge letters and the ascent of the baseline are pure, obvious theatricality. Like the Rialto, again, it conjures up both something exotic and un-Irish, and also a sense of slightly chintzy showbusiness. The sign is hiding nothing, the tubes of neon are visible by day within plastic shapes, and yet the illusion works just fine once it's engaged. Even the dead stars sit like melodramatic gestures rather than broken objects.