The building on the corner of Sandwith Street and Fenian Street is a reasonably faithful replica of the former Archer's Garage, designed by Arnold Francis Hendy and completed in 1946. It's a bright, neat building with some art deco features, and a particularly memorable form with the corner tower and column giving the site a memorable fulcrum.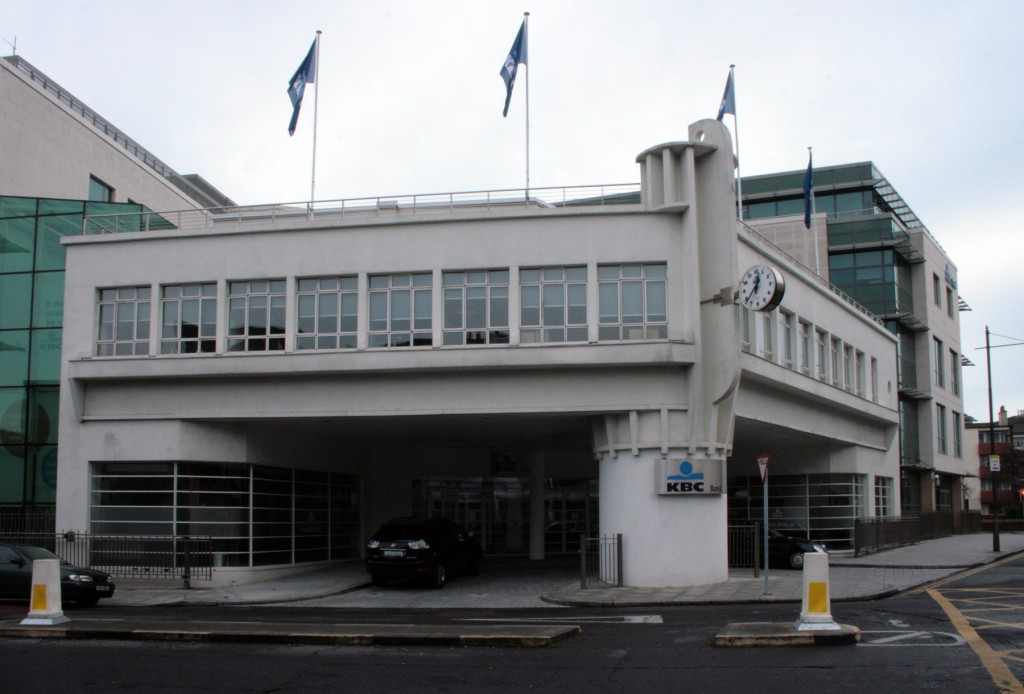 The unauthorised demolition of the original (a List I protected structure) took place the June bank holiday weekend in 1999. It's a frustrating story to revisit, not least because it's a reminder of our unfortunate history of sneaky weekend demolition (and not least because it was erroneously noted by some press reports as Ireland's first cast concrete building). At the time, the penalty for demolishing such a structure was a fine of £1 million or up to two years in prison, but the developer, Noel O'Callaghan, instead reached a legal agreement with Dublin Corporation to replace the demolished building with a copy.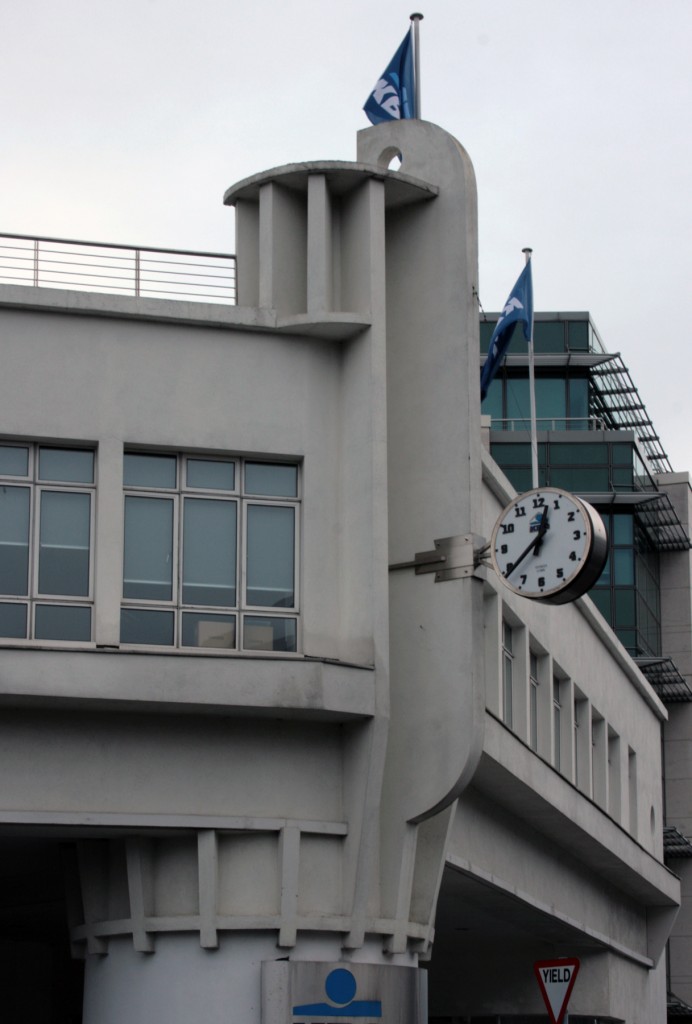 There's an interesting discussion from the time on Archiseek's forums, from the demolition through the convoluted process to the reconstruction, including before and after images, with the shortcomings of the new tower and the replacement of the steel windows with aluminium standing out as two of the points criticised. A few years later, permission was granted for the four-storey office and residential block which wraps around the former garage and links to it via an atrium – same developer (Noel O'Callaghan/Sherborough Securities Ltd.) and the same architects as the original project (Anthony Reddy Associates – Tony Reddy was quoted at the time of demolition as "being as surprised as anyone").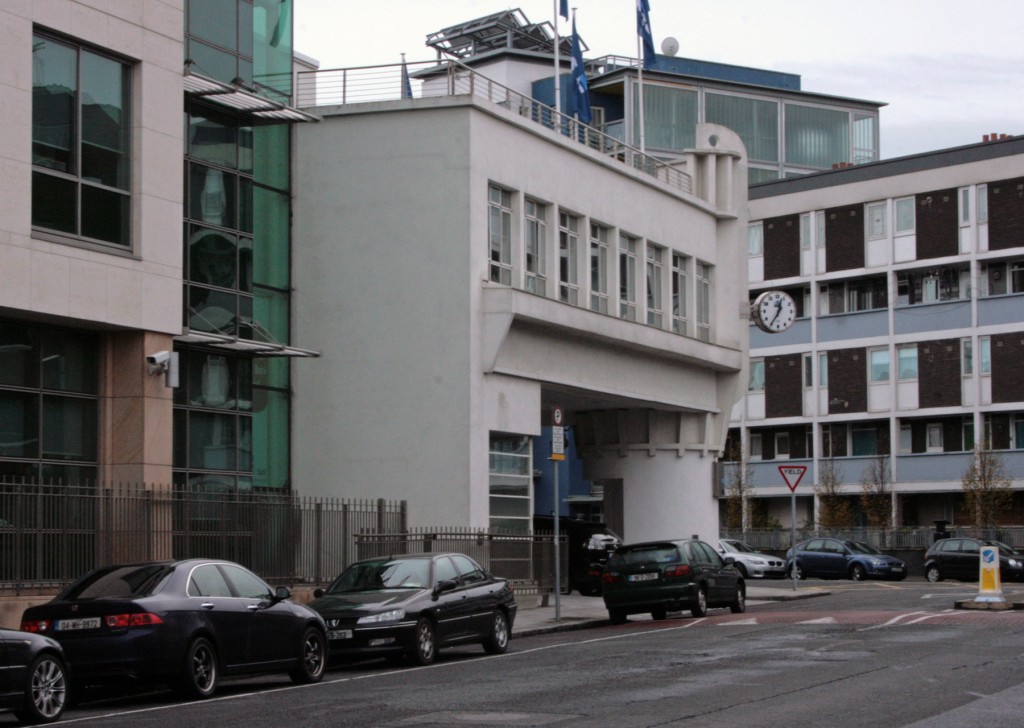 For me, it's impossible to shake off the Pet Sematary feeling about the building – not the demonic possession aspect, but the creepiness of reanimation. There isn't an 'undo' function after demolition, and however grand words like 'reinstate' might make the process sound, this is a building completed in 2000 to a best-guess version of an 1940s design, and I can't see how that's desirable or anything other than a very particular pastiche. It mimics the original with no indication that it's a different building, almost erasing the arrogant and shameful act that happened in between, and I was dismayed to find out during the tour I did for Open House Dublin this year that many people were mistaking it for what it gives every visual indication of being. (Some of the group were very familiar with the story, I should note.)